Ukraine's President Zelenkskyy announced Saturday that all women, children and elderly had been evacuated from that steel mill in the besieged city of Mariupol. But the country is bracing for stepped-up Russian attacks, as Russia prepares to celebrate the anniversary of the victory over Nazi Germany. Nick Schifrin reports from Kharkiv.
---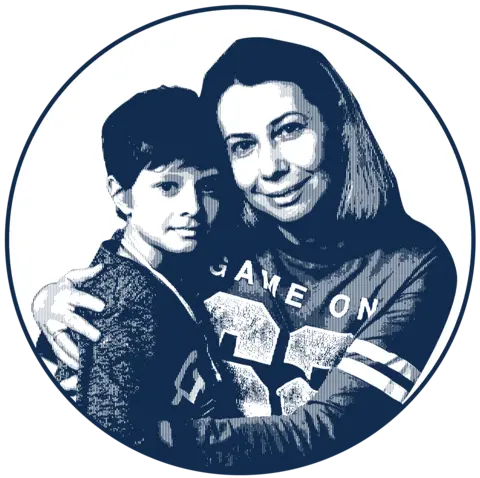 As a nonprofit journalism organization, we depend on your support to fund coverage of global conflicts. Help us continue funding the hard costs of in-depth coverage of the Ukraine invasion—including travel, hostile environment safety training, and the increased security expenses that arise from reporting in war zones.
---
Read the Full Transcript
Geoff Bennett: It is good to be with you. We start our broadcast tonight in Ukraine where President Volodymyr Zelenskyy today announced that all women, children and the elderly had been evacuated from that steel mill in the besieged city of Mariupol. The country is bracing for stepped up Russian attacks as Russia prepares to celebrate the anniversary of the victory over Nazi Germany more than 70 years ago. Nick Schifrin has our report from Kharkiv.
Nick Schifrin: In Moscow's Red Square, a wartime dress rehearsal, soldiers prepare for Monday's Victory Day, marking the defeat of Nazi Germany in World War Two. This year the Kremlin is expected to invoke not only bygone glory, but also claim a victory in the grinding conflict next door in Ukraine. Outside the eastern city of Kharkiv, Russian missiles hit a museum dedicated to an 18th century philosopher and poet. Ukraine accuses Russia of trying to erase its history and even forcibly deport its citizens to Russia.
Natalia Mitsay, Director, Hryhoriy Skovoroda Literary Memorial Museum: Their aim is to destroy us Ukrainians, to destroy our culture and traditions, our people, to take our children to Russia and destroy their memory about Ukraine.
Nick Schifrin: In neighboring Romania today, First Lady Jill Biden witnessed Ukrainian children proud of their Ukrainian memories.
Jill Biden, First Lady: Can we hear your messages?
Nick Schifrin: She visited a school that hosts 40 children, all of whom had to leave some family members behind including seven year old Mila from Kyiv.
Mila (through translator): I want to return to my father.
Nick Schifrin: 12 million Ukrainians more than a quarter of the country have fled their homes. By the end of the year the U.N. warns nearly 60% of Ukrainians will need humanitarian assistance. Earlier this week, I spoke to Manal Fouani, the U.N. Development Program's Deputy Ukraine Representative about the scale of the crisis.
Manal Fouani, United Nations Development Program: The scale I think we haven't witnessed anything like this since the Second World War at least in the fast rapid movement of displacement and the destruction of the civilian infrastructure, the productive infrastructure, the public services that are disrupted due to shelling and heavy bombardment. So this war has a very high cost and high costs not only on infrastructure, but also on human, social and economic lives. And if this war continues, nine out of 10 Ukrainians will be falling into poverty whereas just on 23rd of February 2022 we were talking only about 2.5% poverty rates in Ukraine from 2.5% to 90% in one year because of this war this is not OK.
Nick Schifrin: Is it difficult to try and help them while the war continues to raise?
Manal Fouani: We have to help them while the war is happening, but we also need to help them to stop the war. The government is functioning, continues to function, and it's the war. And it's the destruction that we're facing, and they are facing. And actually they showed a high level of perseverance. So, this is not a country that faced the scale of war any time before. In 2014, the conflict was quite big. But now we're talking about a full-fledged war on the country as a whole. But you will be amazed that this government is moving super-fast, is moving fast in their considerations of recovery and reconstruction planning.
There are tremendous humanitarian needs, the most actually prominent one is ensuring that there is an immediate mine action or mine clearance. And this is where UNDP has launched a pilot project to ensure that a safe passage and return of the population will happen. But as I said, the government is fast. They're not waiting. Their resilience and capacities are just remarkable.
Nick Schifrin: A personal question, you spent more than five years working on Syria. But I wonder how you think of the scale and the challenges here compared to something even as large as Syria?
Manal Fouani: The human suffering is the same everywhere, and no one ever should go through this. And no one ever should live a day of war. But at the same time, I think we've witnessed in Ukraine, the displacement in two months of what was witnessed in Syria in10 years. And this is where it's essential that peace comes as soon as possible because the human suffering should not continue. Humanity has to prevail, and humanity needs to regain its essence and its priorities while we all work together towards a common objective, which is peace and then peaceful solution for all human beings, no matter where they are.
Geoff Bennett: Or thanks to Nick Schifrin. And a note our coverage of the war in Ukraine is supported in partnership with the Pulitzer Center.
RELATED ISSUES
RELATED INITIATIVES