Russian efforts to seize the Azovstal steel plant in Mariupol are meeting fierce resistance Thursday, as Ukrainian fighters continue their last-ditch stand in the port city. This as the United Nations announced a new operation to evacuate some of the 100,000 people still trapped in Mariupol. Nick Schifrin reports again from Kyiv.
---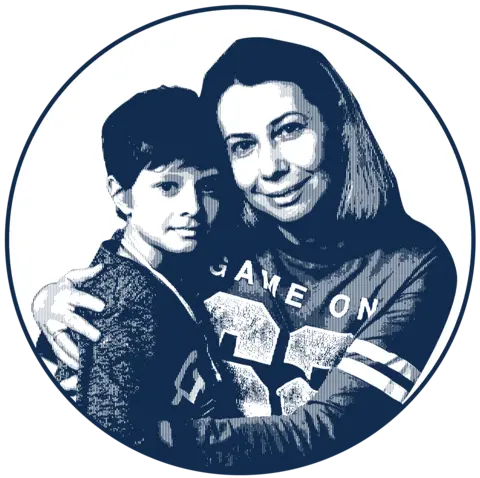 As a nonprofit journalism organization, we depend on your support to fund coverage of global conflicts. Help us continue funding the hard costs of in-depth coverage of the Ukraine invasion—including travel, hostile environment safety training, and the increased security expenses that arise from reporting in war zones.
---
Read the Full Transcript
Judy Woodruff: Russian efforts to seize the Azovstal steel plant in Mariupol are meeting fierce resistance today, as Ukrainian fighters continue their last-ditch stand in the port city.
The efforts to evacuate civilians go on. But with more than 100,000 people trapped, there remains so much to do.
Nick Schifrin reports again tonight from Kyiv.
Nick Schifrin: Near the front line in Ukraine's east, the Russian missile that blew out an apartment building left its deadly debris on a residential street. The air raid sirens outlasted the windows, from which disgusted residents tossed their life possessions, and taking shelter in their now uninhabitable home, shell-shocked residents, with the bloodstains of Russia's brutal bombardment, family living rooms now debris and a pile of rubble.
Those who survive count their blessings.
Person (through translator): I don't know what there is to say. One moment, it sounded far away. Then the roof started crumbling down.
Nick Schifrin: And more Russian bombs rained down across the country. Moscow released video of new strikes, including on Ukrainian armored vehicles and tanks, and on infrastructure that could carry Western weapons, including this bridge in Dnipro, Ukraine's third largest city.
But the focus remains on Mariupol and, within city in ruins, the sprawling Azovstal steel plant. Russia and separatist allies released this video of Russian troops trying to storm the plant as it continues a relentless attack from the air. Deep underneath those explosions, civilians have been cowering for two months, and outgunned soldiers have fought the plant and city's final stand led by the Azov Battalion, which began as far right militants, now integrated into the Ukrainian army.
Sviatoslav Palamar, Deputy Commander, Azov Regiment (through translator): We call on the global community to evacuate civilians.
And I personally appeal to the commander in chief to take care of wounded soldiers, who are dying in agony from inadequate treatment. Provide the opportunity to pick up the bodies of soldiers, so that Ukrainians can say goodbye to their heroes.
Nick Schifrin: Member of Parliament Serhiy Taruta says half-a-dozen civilians and soldiers in Azovstal die every day.
Serhiy Taruta, Ukrainian Parliament Member (through translator): There's practically no food, practically no water. Lots of them are sick. Lots of them are wounded. Azov could have broken out and left both Azovstal and Mariupol, but the fact that they are responsible for 500 wounded does not allow them to do that.
They will never surrender, and they will fight until the end.
Nick Schifrin: Taruta is a wealthy industrialist from Mariupol and former governor of the Donetsk region that includes Mariupol.
We first met him in 2014, when "NewsHour"'s Margaret Warner visited his office, and then two months later, when he was forced to work in a hotel after pro-Russian separatists seized his office and much of the Donbass.
Today Russia's invasion has extended its territorial control of the Donbass into Mariupol's center. This week, a senior Putin aide visited Mariupol, vowing to make it Russian.
Serhiy Taruta (through translator): It's important for all of Ukraine that Mariupol is not entirely taken over.
Nick Schifrin: But Ukraine can't stop Russia from targeting civilians and soldiers in the plant, some of whom recently escaped.
Serhiy Taruta (through translator): When these civilians are leaving the plant, the Russians can see from their drones where they are coming from. And after that, at night, they start bombing these locations.
Nick Schifrin: Is there anything that Ukraine can do to save Azovstal?
Serhiy Taruta (through translator): I wish all world leaders increased their pressure on Putin. There has to be a very harsh pressure until they're all out. But we have to do it very, very urgently.
Nick Schifrin: It's already too late to save much of the city. This was home for two sisters and their family wrecked by Russian bombs that fell constantly and created a terrifying daily soundtrack.
The bombs set fires to their neighbor's homes. Inside their home that they grew up in, the family sheltered as best they could, 28-year-old Vera and her 4-year-old son, Carrillo, protected only by a wooden table.
Today in Kyiv, Vera and Carrillo are safe. She and her sister Nicole look at photos of a happier time, before their city and lives were shattered. They haven't heard from their mom, still trapped in Mariupol, in more than two weeks.
Nicole, Mariupol Evacuee (through translator): It's impossible to open my photo library and look at pictures of us laughing, having fun. This is practically suicide. If I do, my heart shatters.
I don't understand why, how, at some point…
Nick Schifrin: A 4-year-old boy and his family forced from their home and from their hometown that today barely exists.
The sisters say that they want their mother to leave Mariupol quickly, because they fear that, if she stays too long, she could end up behind Russian lines permanently.
As for the Azovstal plant, both Taruta and Mariupol's deputy mayor tells me that they hope Ukrainian forces can actually launch a counteroffensive in the city in the next two to three weeks. That's because of all of that American artillery that is flowing into the country and into Eastern Ukraine.
But, Judy, it is not clear if the soldiers inside the Azovstal plant or the civilians can hold out that long.
Judy Woodruff: We thank you, Nick.
And a reminder that our coverage of the war in Ukraine is supported in partnership with the Pulitzer Center.
RELATED ISSUES
RELATED INITIATIVES