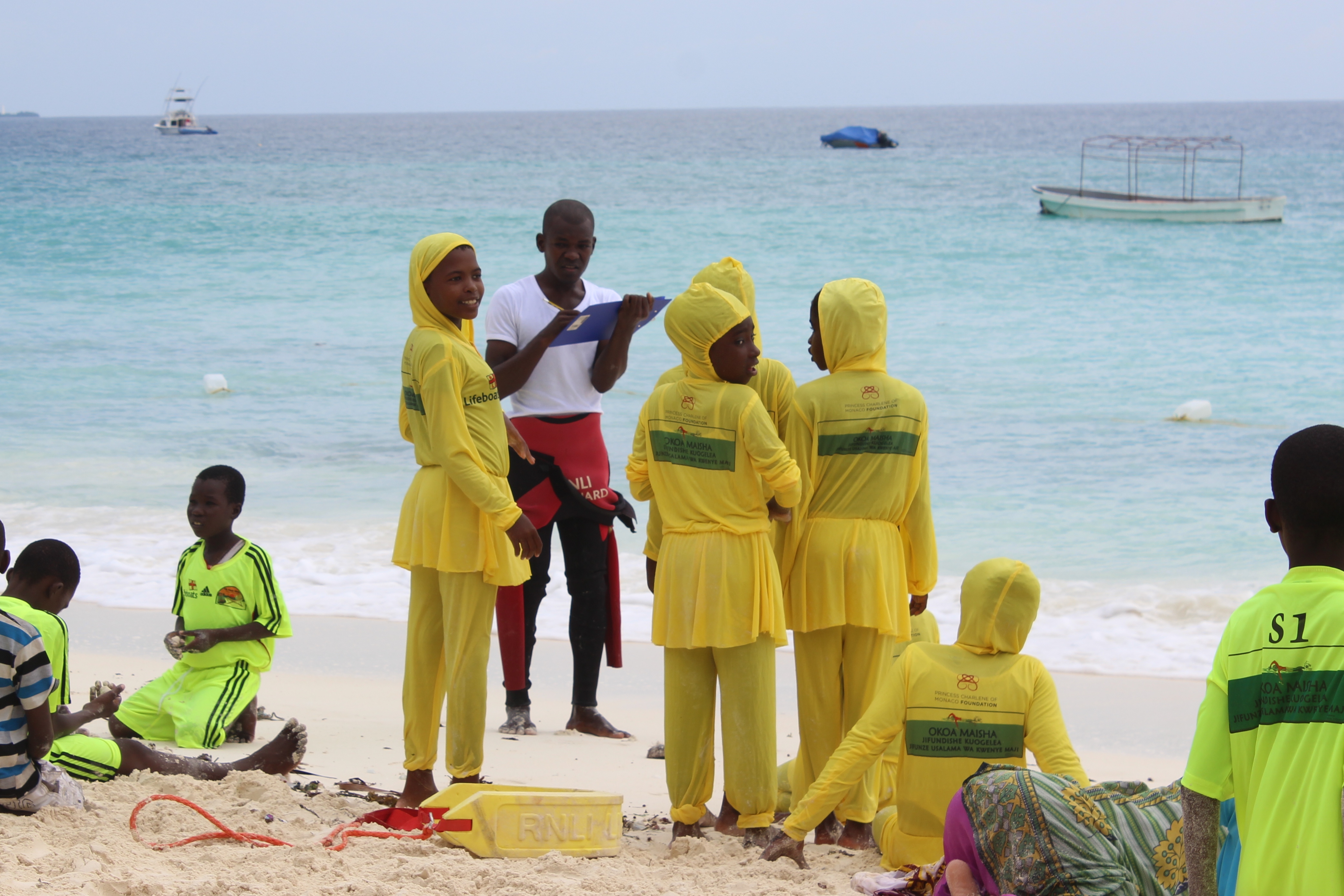 On the islands of Zanzibar, where an estimated 98 percent of the population is Muslim, many girls never learn to swim, as the activity can be associated with lack of modesty. To encourage community leaders in Nungwi, a town on the north of the main island, to allow girls to participate in an aquatic survival program, local NGO Panje Project and UK-based charity Royal National Lifeboat Institution had swimsuits specially designed for girls.

The bathing suits cover the girls' legs and arms and have hoods to cover their hair. Now, in Nungwi, there are some training sessions where more girls are registered than boys.

However, in other villages, such as Kendwa, where the NGO is expanding its program and doesn't have as close an association with community leaders, girls have yet to be included in the training.
RELATED ISSUES