Russia's economy depends on revenues from oil exports and American sanctions have been tuned up to choke its war effort against Ukraine. But there's one area important to the Kremlin's military output that has so far avoided scrutiny. It involves Haas Automation, a high tech American manufacturer that may be flouting export controls. Simon Ostrovsky reports with support from the Pulitzer Center.
---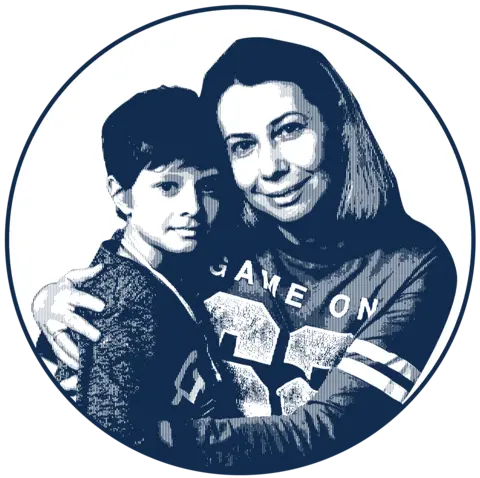 As a nonprofit journalism organization, we depend on your support to fund coverage of global conflicts. Help us continue funding the hard costs of in-depth coverage of the Ukraine invasion—including travel, hostile environment safety training, and the increased security expenses that arise from reporting in war zones.
---
Read the Full Transcript:
Geoff Bennett:
You have likely heard how Russia's economy depends on revenues from oil exports. You have also probably heard how U.S. sanctions have been ramped up to choke Russia's war effort against Ukraine.
But there's one area equally important to the Kremlin's military output that has so far avoided scrutiny, and it involves a high-tech American manufacturer that may be flouting export controls.
With the support of the Pulitzer Center, special correspondent Simon Ostrovsky has this exclusive report.
Simon Ostrovsky:
This is the factory floor of RATEP, a weapons manufacturer in Russia that is part of the Almaz-Antey holding, which has been subject to U.S. sanctions since 2014, when Russia first attacked Ukraine.
It produces guidance systems for anti-aircraft weapons used by the Russian military. And it builds them using equipment made by California-based industrial manufacturing giant Haas Automation.
"NewsHour" has learned RATEP is just one of several sanctioned enterprises in the Russian arms industry that have been supplied with precision machining tools manufactured here at Haas' facility in Oxnard, California, in what may represent a breach of American sanctions. That's according to documents filed with the U.S. Treasury and the Department of Commerce late last month.
Denys Hutyk, Economic Security Council of Ukraine:
We were surprised that, even now, one year after the beginning of the full-scale Russian invasion, Haas Automation is continuing its direct shipments to Russia.
Simon Ostrovsky:
Denys Hutyk is an expert consultant with the Economic Security Council of Ukraine, or ESCU, the group that filed the paperwork with the U.S. government agencies that oversee sanctions compliance.
It alleges that Haas is doing business with the Russian arms industry through Abamet Management LTD., a company in Russia that is its official distributor in Russia and Belarus.
Denys Hutyk:
Russia was publishing the actual public procurements conducted by, for example, Russian military plants.
And we saw that Abamet had a lot of customers within the Russian military industrial complex, including the sanctioned entities. And we even can see the description of the actual products that were shipped by Abamet to Russian-sanctioned enterprises.
And we see that Haas equipment bought by Abamet directly from the U.S. were sold to Russian-sanctioned entities.
Simon Ostrovsky:
The ESCU said it spent months combing through Russian government procurement databases and customs records to establish that Haas, the largest machine tool builder in the Western world, supplies multiple Russian weapons manufacturers with sophisticated equipment known as computer numerical control machines, or CNC.
Denys Hutyk:
Those tools are very accurate, because the military industry needs very high accuracy and high precision in the production of different parts. It can be the parts for the ships, the parts for the aircraft, the different equipment and parts for missile systems, or even radio electronic equipment.
Simon Ostrovsky:
They're so good, in fact, that the U.S. military also uses lathes and mills produced by Haas. Russia's own machine tools industry makes less precise and less sophisticated products, so it relies on imports from other countries to keep its factories feeding the war machine.
The reason Haas machining tools are so important to the arms industry is because they can take an unrefined hunk of metal like this and turn it into something useful, like this mortar round.
Notably, both sides of the front line have access to Haas equipment. This plant in Ukraine uses Haas machine tools to make parts for tractors and combine harvesters. But this dual-use technology is versatile and could easily be retuned to make almost anything, including weaponry.
Man (through translator):
We made this bed for a tank-mounted machine gun. This Picatinny rail was milled on our Haas machines. It's used to mount sights, optics and illumination. We had plans to make these mortar safeties too. It's all within our capabilities.
Simon Ostrovsky:
Haas vice president Peter Zierhut denied the company was still doing business in Russia.
In a written statement, he told "NewsHour" that Haas had cut ties with its Russian distributor on March 3 of last year, just a week after Russia's full-scale invasion of Ukraine began.
The e-mail reads:
"Haas no longer supplies machines, replacement parts, or anything else to any companies in Russia. Statements to the contrary are false."
But our investigation puts that account into doubt. Customs records reviewed by "NewsHour" show that shipments continued for months after Russia's invasion began. At least 18 shipments were made to Russia directly from Haas worth $2.8 million from March 4 through October of last year. Sanctions or no, Russia's arms industry depends on technology developed in other countries.
Agiya Zahrebelska is the head of the sanctions department on the National Agency on Corruption Prevention, the Ukrainian government body that sets sanctions policy. She told the "NewsHour" the problem was much wider than just Haas. Germany's Siemens and Japan's DMG Mori are also computer numerical control machine tool manufacturers Ukraine believes to be key to the continuing function of Russia's arms industry.
Agiya Zahrebelska, National Agency on Corruption Prevention:
Approximately 70 percent to 80 percent of a Russia machine industry is Western machine, is imported machine.
You have no guided missile, you have no tank, you have no rifle, a simple rifle, if you have no CNC machine.
Simon Ostrovsky:
According to Zahrebelska, at least two sanctioned entities have displayed Haas equipment in their own promotional materials, including the Vektor Research Institute in St. Petersburg, which helps manufacture satellites likely used to track ships, aircraft, and ground vehicles during Russia's invasion of Ukraine.
Another is the Scientific Research Institute of Electrical Carbon Products in the Moscow region, which makes satellites and electronics. That's in addition to the footage from RATEP we showed at the beginning of this report, which a Russian television channel first broadcast just three months ago.
The Ukrainian authorities further believe Haas continues to help maintain the equipment already sold to Russian defense firms with spare parts and software updates.
Denys Hutyk:
Legal experts believe that the company is aware or should have been aware of its equipment being used by Russian military plants.
If our organization is able to trace the links between the Abamet and the Russian-sanctioned military plants, then it is surely possible for such a big company, such a corporation as Haas Automation.
Agiya Zahrebelska:
We are sure that they can check what country, what entities will be end user. And if these companies cannot control, I think that they have not a right to supply these products and to produce these products, because these products can kill people.
Simon Ostrovsky:
Now the big question is whether the U.S. government will step in to investigate one of its own leading suppliers of manufacturing technology.
Ukraine's ESCU says they hope a penalty would serve as a warning to others who continue doing business with Russia's arms industry.
For the "PBS NewsHour," I'm Simon Ostrovsky in Kyiv.
RELATED ISSUES

Issue
Conflict and Peace Building
Conflict and Peace Building

Trade
RELATED INITIATIVES