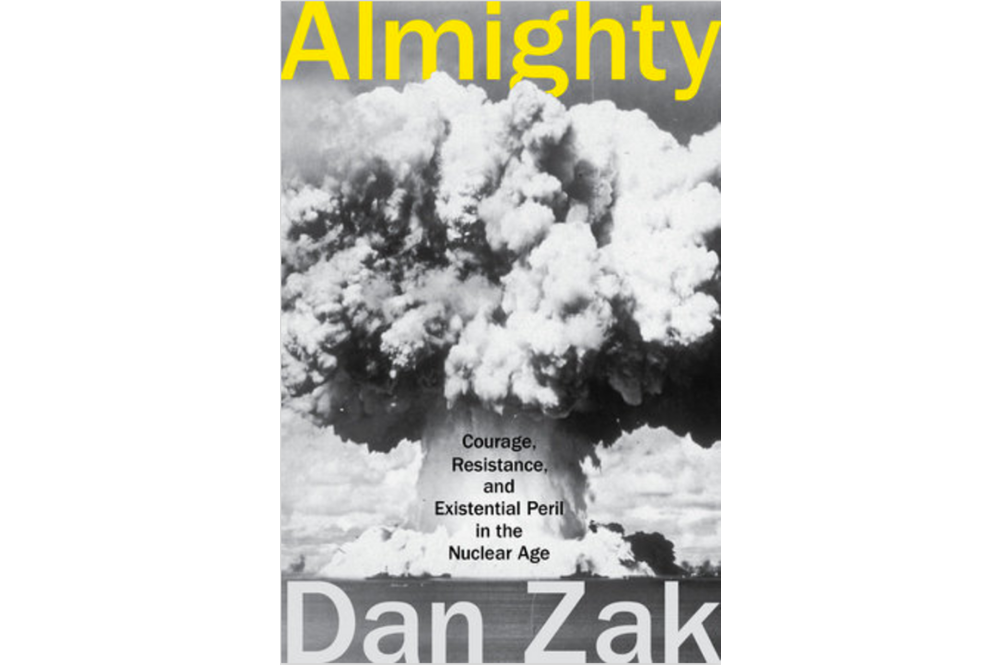 On a tranquil summer night in July 2012, a trio of peace activists infiltrated the Y-12 National Security Complex in Oak Ridge, Tennessee. Nicknamed the "Fort Knox of Uranium," Y-12 was supposedly one of the most secure sites in the world, a bastion of warhead parts and hundreds of tons of highly enriched uranium—enough to power thousands of nuclear bombs.
The three activists—a house painter, a Vietnam War veteran, and an 82-year-old Catholic nun—penetrated the complex's exterior with alarming ease; their strongest tools were two pairs of bolt cutters and three hammers. Once inside, these pacifists hung protest banners, spray-painted biblical messages, and streaked the walls with human blood. Then they waited to be arrested.
With the break-in and their symbolic actions, the activists hoped to draw attention to a costly military-industrial complex that stockpiles deadly nukes. But they also triggered a political and legal firestorm of urgent and troubling questions. What if they had been terrorists? Why do the United States and Russia continue to possess enough nuclear weaponry to destroy the world several times over?
In "Almighty" Washington Post reporter Dan Zak answers these questions by reexamining America's love-hate relationship to the bomb, from the race to achieve atomic power before the Nazis did to the solemn 70th anniversary of Hiroshima.
At a time of concern about proliferation in such nations as Iran and North Korea, the U.S. arsenal is plagued by its own security problems. This life-or-death quandary is unraveled in Zak's eye-opening account, with a cast that includes the biophysicist who first educated the public on atomic energy, the prophet who predicted the creation of Oak Ridge, the generations of activists propelled into resistance by their faith, and the Washington bureaucrats and diplomats who are trying to keep the world safe. Part historical adventure, part courtroom drama, part moral thriller, "Almighty" reshapes the accepted narratives surrounding nuclear weapons and shows that our greatest modern-day threat remains a power we discovered long ago.
RELATED ISSUES