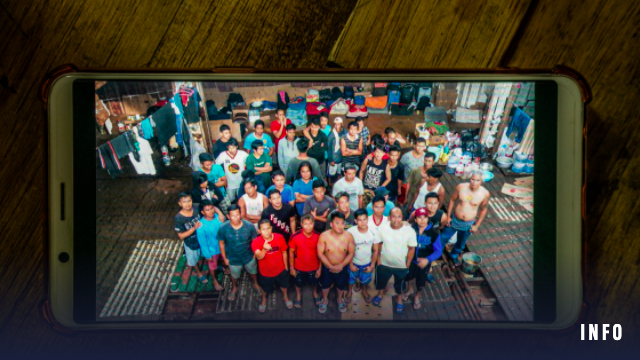 Every day for nearly 5 years, Elmer Balbero was afraid to die. 
He had already watched 3 of his crewmates die. One immediately after being shot. Two others, slowly from illness — one of them they covered with sand and buried. "Parang aso," said Balbero. (As if he were a dog.)
"Kaya ayun sabi ko, putang-ina, ayaw ko mangyari sa buhay ko. Kahit mamamatay ako kung sa Pilipinas, sabi ko makita pa ako ng pamilya ko." (So I told myself, f---ing s---, I didn't want that to happen to me. If I were to die in the Philippines, at least my family will still get to see me.)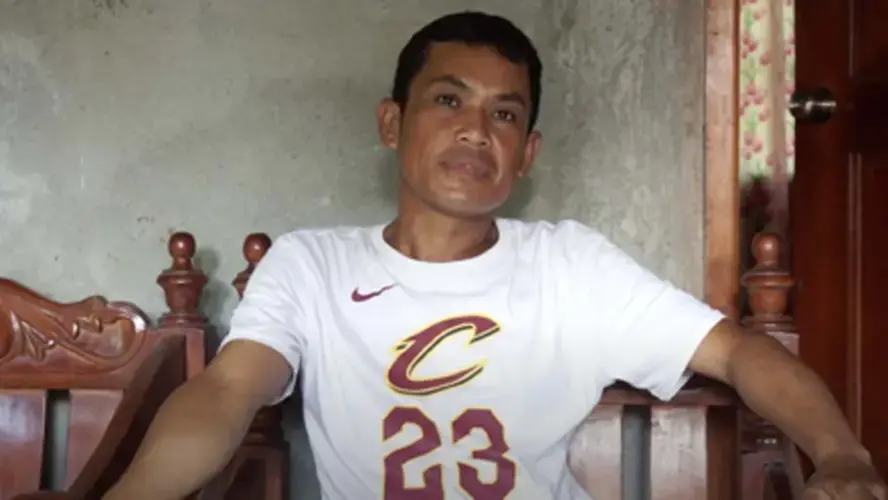 Balbero was one of the 29 crew members of the Taiwan-owned FV Naham 3 fishing vessel who was kidnapped when Somali pirates hijacked their ship on March 26, 2012 as they were sailing through the Indian Ocean south of the Seychelles. 
Twenty-six crew members of mixed Asian nationalities, among them 5 Filipinos, were released on October 22, 2016. The men were held hostage for nearly 5 years in what the United Nations Office on Drugs and Crime (UNODC) Hostage Support Programme has referred to as the second longest case of captivity at the time.
Studies show that surviving piracy can leave lasting emotional trauma that can resemble post-traumatic stress disorder (PTSD) among seafarers and their families. 
"The release from captivity is only the beginning. The bigger challenge is settling back into normal life and getting to know their families again," said Rancho Villavicencio, a maritime expert who supported the Filipino families of the FV Naham 3 crew while they were held hostage. 
Seafaring is one of the most dangerous jobs in the world and exposure to traumatic events such as accidents at sea, extreme weather conditions, and hijacking are a regular occupational hazard. 
But for sailors who sail in high risk areas known for piracy, the toss up between life and death begins when pirates seize their ships and goes on an endless loop throughout their captivity — which can last years. Pirates inflict psychological torture by withholding food and water when ransom negotiations are stalled, staging mock executions or calling their families and having them listen to their loved one being abused. 
"If you're talking about trauma, this ticks off all the boxes," said Conor Seyle, author of a study of the long lasting effects of piracy on seafarers and their families.
According to the study, about 26% of former hostages have symptoms consistent with post-traumatic stress disorder (PTSD). During the tense period of prolonged captivity and hostage negotiations, families are tormented by the uncertainty of not knowing about the conditions of their loved ones.
Not Easy to Forget
The spot on Balbero's back where a pirate had held him at gunpoint still hurts.  
"Parang nakikita ko pa 'yung mga pirata na number one 'yung nagtusok dito sa likod ko ng baril. Hindi ko basta-basta makalimutan 'yung nangyari. Kahit ilang taon, mayroon din 'yung time na talagang maisip ko 'yung nangyari roon sa amin," he said. 
(It's as if I can still see the pirates, especially the number one who pointed a gun to my back. It isn't easy to forget what happened. Even after years have passed, I still think about what happened to us.)
Balbero's back pain was at its worst in the weeks following his release — and so were his nightmares. 
His daughter Eloisa was 11 years old when her father first went out to sea. She was nearly 18 when he returned home. 
She remembered him as a quiet and gentle father who had taught her how to play chess as a child. He was the devoted parent who stood in as both mother and father to her and her younger sister Kathleen, while their mother worked abroad to support the family.
Eloisa was expecting the same person who left when she was a child to be the same person who returned.
"Parang na-sho-shock kami kasi ang sungit-sungit nya talaga...nakatulala siya tapos kapag nakakarinig po siya ng konting, halimbawa nabagsak ang kaldero, mag-iinit agad ang ulo niya," she said.
(We get shocked when he's so irritable. Sometimes he's just dazed. When he'd hear something like a pot dropping to the floor, he would instantly become angry.) 
When he had nightmares, Eloisa would wake him up and she and her sister would pray for him.
"Family support is extremely important in a seafarer's recovery from trauma," said Jun Pablo Jr, regional director of the International Seafarers' Welfare and Assistance Network (ISWAN). 
Pablo acted as an intermediary between the Filipino families of the FV Naham 3 and hostage negotiators and knows the toll piracy takes on families of abducted seafarers. He shared proof of life updates with the family, but also advised them not to share information on social media or with extended family members or friends, warning them that it could trigger more aggression from pirates.
"It's a huge burden for families to carry the hope that their loved one is still alive on their own," said Pablo.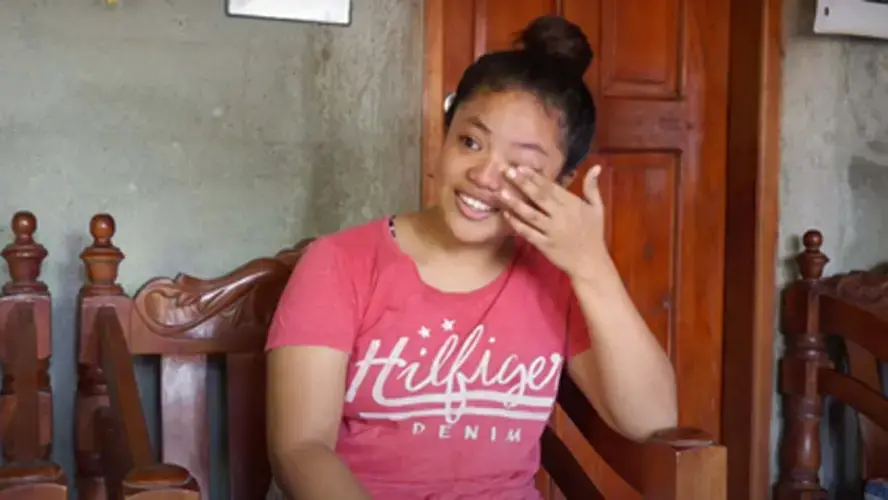 Eloisa remembered that it was only she, her sister, and her mother who believed that her father was still alive. "Kahit 'yung mga magulang niya, akala patay na siya," she said. (Even his parents thought he was dead.) 
Small-Time Vigilantes to Million-Dollar Businessmen
The Gulf of Aden, where the Somali coastline is located, is a vital shortcut between Asia and Europe, and is one of the most notorious sealanes for piracy.
Unregulated overfishing of neighboring countries following the fall of the Somali government in the early 1990s ravaged the waters of the Somali coastline, depriving fishermen of their livelihood and food source. The earliest pirates were angry fishermen- turned-vigilantes who boarded commercial ships demanding a fee.
Piracy grew into a multi-million-dollar business enterprise bankrolled by local crime groups. Modern day marauders are armed with machine guns and equipped with GPS devices that track a ship's travel coordinates based on information leaked by bribed maritime authorities.
From 2001 to 2016, more than 3,000 seafarers were held hostage by Somali pirates.
Filipino seafarers, owing to the country's status as being the largest supplier of seafarers in the world, are the most at risk. At the height of the piracy, the Philippine government said a Filipino seafarer is kidnapped every 6 hours.
Joint international navy patrols by sea and by air have minimized piracy in the region. However, research by the maritime industry think tank Stable Seas showed that while the percentage of Filipino seafarers exposed to piracy in East Africa dropped to 12% in 2019, Filipino sailors remain the top nationality most exposed to maritime piracy.
Captivity
In 2010, Balbero boarded a plane from Manila to Singapore to meet his wife Claire, who was working as a domestic helper. He was prepared for a brief goodbye before he was to board another plane for Mauritius. It would be nearly 7 years before he would get to see or speak to his family again. 
After a brutal cycle of typhoons and droughts ravaged his harvest and left him buried in debt, Balbero decided to trade in farming for fishing in the high seas. He and Claire were barely managing to make ends meet and the couple was afraid that their two daughters would have to stop going to school. 
Balbero and the crew of the FV Naham 3 had been out at sea for two years when Somali pirates on two speed boats commandeered their ship in the middle of the night. The ship's captain tried to fight back and was shot and killed.
For over a year, the crew was locked down in the FV Naham 3 anchored a few kilometers off the coast of Somalia. When the ship sank, they were brought onshore where armed pirates guarded them 24 hours a day. There was little food and water and the men caught and ate anything crawling on the ground to survive.
As the years of captivity wore on, time stopped for Balbero. He thought of his two little girls and wondered who was taking care of them. He was wracked by guilt for not sending them money. He worried about his wife, who had to take on the financial burden by herself. And he thought of himself and wondered if he would make it out alive.
"Naisip mo na baka nakalimutan na kayo ng ganyan ng pamilya 'nyo, ng gobyerno. May kukuha pa ba sa atin?" (You begin to think, has your family maybe forgotten about you? Has the government? Will anyone still come for us?)
Even when he was reunited with his family, Balbero was tormented by the voices in his head.
Need for Support
"The trauma of piracy is the forgotten risk of seafaring. Both the seafarer and their families are traumatized," said Pablo, ISWAN's welfare officer. 
Balbero and the 4 other captured fishermen were given P100,000 by the government when they were released, but as Pablo put it, "There is no just compensation for the trauma. It can take years — decades for them to go back to normal."
Despite the high risk of piracy among Filipino seafarers at present, there is little humanitarian support to prepare them for the threat of hijacking. Neither is there adequate mental preparation for them to deal with the possibility of being held captives.
Deep sea fishers who are often trafficked onto fishing vessels easily fall through the cracks. And if they are rescued, there is insufficient recovery support in terms of mental health and livelihood.
It is this gap that family and community support must fill. 
Balbero, with the love and patience of his family, and the support from their church group, has slowly been able to recover. His wife and daughters won't let him get back on a fishing vessel but he has gone back to farming and working in construction. Their family is held together by their faith that miracles can happen.
When her father was held captive, Eloisa would complete the 9-day Simbang Gabi novena every year, wishing that her father would be home in time for her debut. He was released 10 months before she turned 18.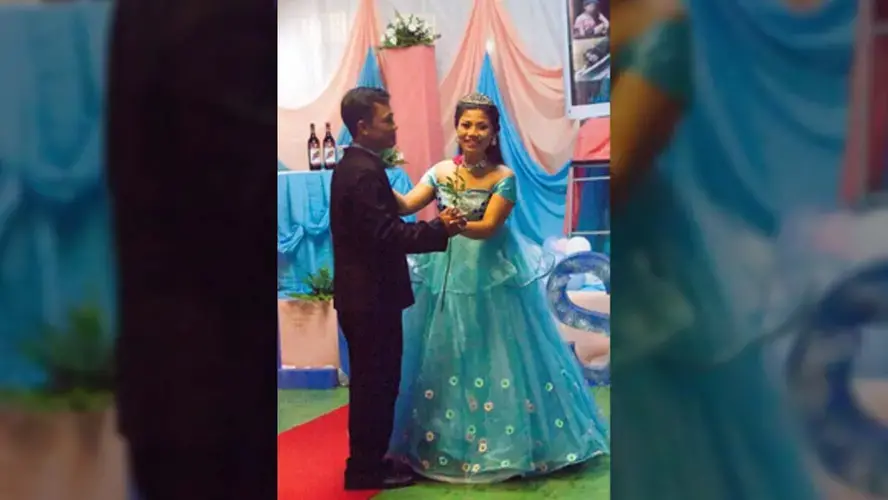 Eloisa couldn't control her tears when Balbero took her in his arms for the father-daughter dance. "Dati kasi pinag-pe-pray ko lang 'yun tapos pinatotoo ni God." (I used to just pray for that moment. Then God made it come true.) – Rappler.com
 Research by Leika Golez, Cristina Chi, and Charles Magallanes