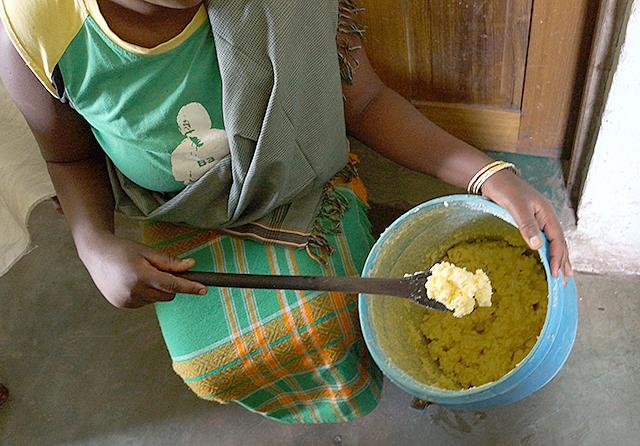 Iowans who take in this year's World Food Prize Borlaug Dialogue in Des Moines can gain a wealth of expert perspectives on the important challenge of nourishing a growing world population during the next century.

Learning the full measure of the challenge, though, calls for reaching beyond the lectures and panel discussions — reaching into the local reasons it has been so difficult to achieve global food security.

Context is crucial in a world where some 500 million small farms feed 80 percent of the people who live in regions that are perilously close to hunger.

To visit farms in those regions is to learn why it has been so difficult to stand up to the moral challenge the late Norman Borlaug delivered time and again, insisting that access to adequate food is a basic human right.

It is to meet female farmers like Sharifa Said Nambanga, who struggles to feed five children with the rice she can grow on a small plot in Zanzibar. Women do a hefty share of the farm work around the world. Often, though, they are shut off from the extension services that should deliver improved seeds, fertilizer and the know-how to use agriculture's modern methods. Feeling abandoned, they limp along as best they can on their own.

It is to meet pastoralists like Parmelo Ndiimu. He is a Maasai elder who watches helplessly while the trees he needs to feed his goats are cut to make charcoal for cooking in urban kitchens. "If we won't be able to feed our goats, we will not be able to feed our children," Ndiimu said. "And we will be gone."

It is to meet Tanzanian farmers who work their small plots throughout a full growing season only to see weevils destroy half their bean harvest. They know firsthand the tension between farmers and the ever evolving pests that attack crops in the field and after harvest.

It is to see corn planted from family seed wither in the field, stalks barren and green leaves giving way to limp yellow strips. Theoretically, the simple remedy should be improved seeds. But nothing is simple in the process of getting those improved seeds to small-scale farmers, especially when the improvement involved genetic modification of the plants.

In his later years, Borlaug addressed context in sub-Saharan Africa, recognizing that along with improved seed, farmers also needed to knock down barriers in their marketing, storage and processing systems. He challenged African leaders to invest more in agriculture.

Within that framework, it is clear that millions of small-scale farmers — especially those in Africa — operate amid tensions that limit their opportunities to extract more food from the technology that has filled porridge bowls and bread baskets elsewhere.

Some of the tension comes from the outside. Some comes from government offices. Some comes from deep within village cultures where families cling to tradition even while their children go hungry.

In this four-part series, we offer a close-to-the-ground perspective on those tensions. Four Tanzanian journalists, recruited by the Pulitzer Center on Crisis Reporting, take us deep into Africa's food security challenges.

Collectively, their reports provide all-important context for the ideas and efforts that experts will present at the Borlaug Dialogue.
RELATED ISSUES