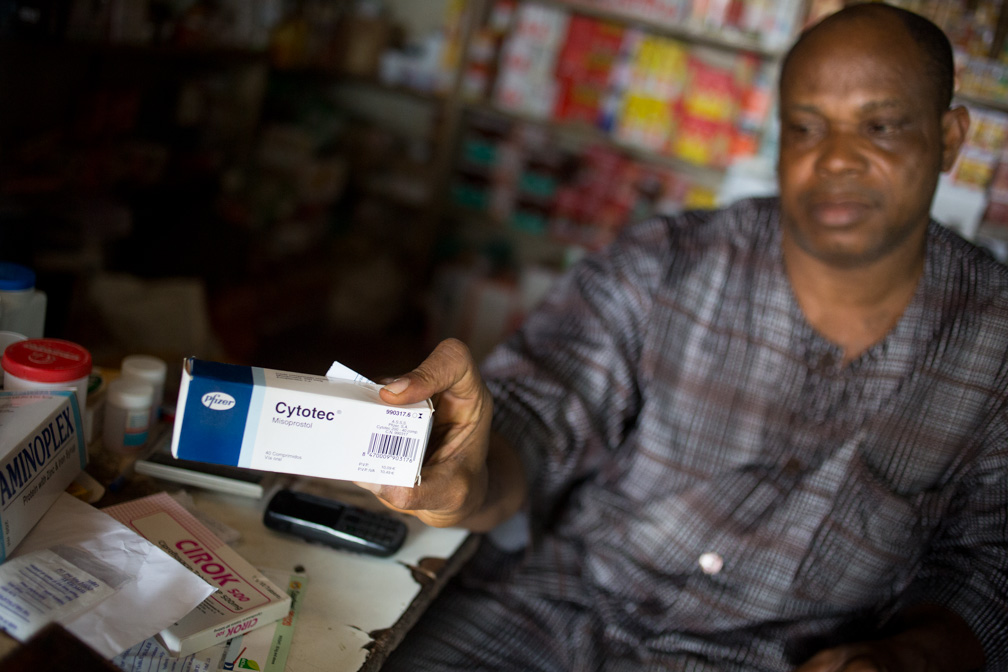 In pharmacies around Lagos, behind counters stacked with cough drops, vitamins and antibiotics, usually hidden but available on request is a drug called misoprostol or by its brand name Cytotec. Sometimes the pharmacists request a prescription — something that can be bought at some clinics even without seeing a doctor — but often they don't and will simply hand over the medicine for 500-1500 Naira ($3-$9).

Misoprostol was originally used to treat ulcers, but it is also 90 percent effective for first trimester abortions. In Nigeria, where abortion is legal only to save the life of a woman, clandestine abortions are common and often deadly. The widespread sale of misoprostol is recent, and it is adding a new, complex dimension to Nigeria's underground abortion market.

While Nigeria has only 2 percent of the world's population, it has 10 percent of global maternal deaths. Between 3,000 and 34,000 women die of unsafe abortions in the country every year (the numbers vary widely due to the difficulty of counting the secret procedures). But the movement to legalize abortion is small in this very religious country, and according to the Pew Research Center, 91 percent of Muslims and 94 percent of Christians in Nigeria believe that abortion is wrong.

Still, a passionate contingent of activists, including the international women's health organizations, Ipas and Marie Stopes International (MSI), and the local Campaign Against Unwanted Pregnancy has been pushing to make abortion safer. Working within the legal restrictions, this has often meant focusing on post-abortion care (PAC), which includes training providers and equipping medical centers to deal with women who have miscarried or induced an abortion without a qualified provider. "We don't even talk about abortion. We talk about PAC and train them on that," Richard Boustred of MSI said.

In 2009 after Ipas and others pushed the government, Nigeria became the first country in the world to add misoprostol to its essential medicines list for post-abortion care. The drug has now become much more widely available. MSI has worked to get misoprostol into pharmacies and train pharmacists on its proper use.

The thing about post-abortion care is that it looks awfully like abortion care. The only difference is where the abortion started. But in a medical and pharmaceutical market as messy and unregulated as Nigeria's, a side effect is that this drug intended for use by doctors to complete a half-done abortion is also now available for women to buy and use on their own.

The drug is not marketed directly to women, so awareness spreads by word of mouth, "because abortion is not legal, no one talks about it," Boustred said, "There's a rumor of a drug, but no one knows about it, no one is going to ask, so there's a black market for the drug. There are a lot of fake drugs on the market." Fake drugs make up 10 percent of Nigeria's drug market, which is a recent improvement; fully 40 percent of drugs were counterfeit in 2001. And one of the problems with fake drugs is that people don't know which medicines are legitimate, and so, accustomed to weak or ineffective drugs, some people take excessive doses to try to make sure the drug actually works. "Sometimes they give 5-6 times the dose because efficacy is low," Boustred of MSI said. "If it's the real thing, side effects are quite nasty."

Though misoprostol is largely safe when used correctly, causing complications in only 1 percent of cases, when incorrectly dosed it can cause hemorrhage, or other medical issues. In Mexico, where misoprostol is widely available in the informal market, 39 percent of misoprostol users had complications, according to a Guttmacher study, largely due to taking the wrong dose.

It can seem a bit scary to imagine women buying and taking pills that induce abortion without medical guidance. Pharmacists sometimes advise on the correct use of the drug, but one pharmacist advised a customer to just read the insert, a problematic suggestion, as misoprostol's official use is for ulcers or postpartum hemorrhage, not abortion.

Globally, some women's health advocates have pushed for more direct access to misoprostol to give women more power over their bodies. And many consider misoprostol an improvement over other gruesome ways women self-induce abortions from "sticking very sharp objects in the cervix — spoke of a bicycle, a cassava stem that has been sharpened," Ejike Oji of Ipas recounted or by taking poisonous substances or going to unskilled providers who perforate the uterus.

But in a market hidden behind taboo, rife with a plethora of fake drugs and lacking education for women about options and risks, the consequences of misoprostol in Nigeria are unclear and hard to track. "What we would like to see is fewer complications coming in," Boustred said. "That would be a benchmark."

"A woman who uses misoprostol successfully we'll never hear about."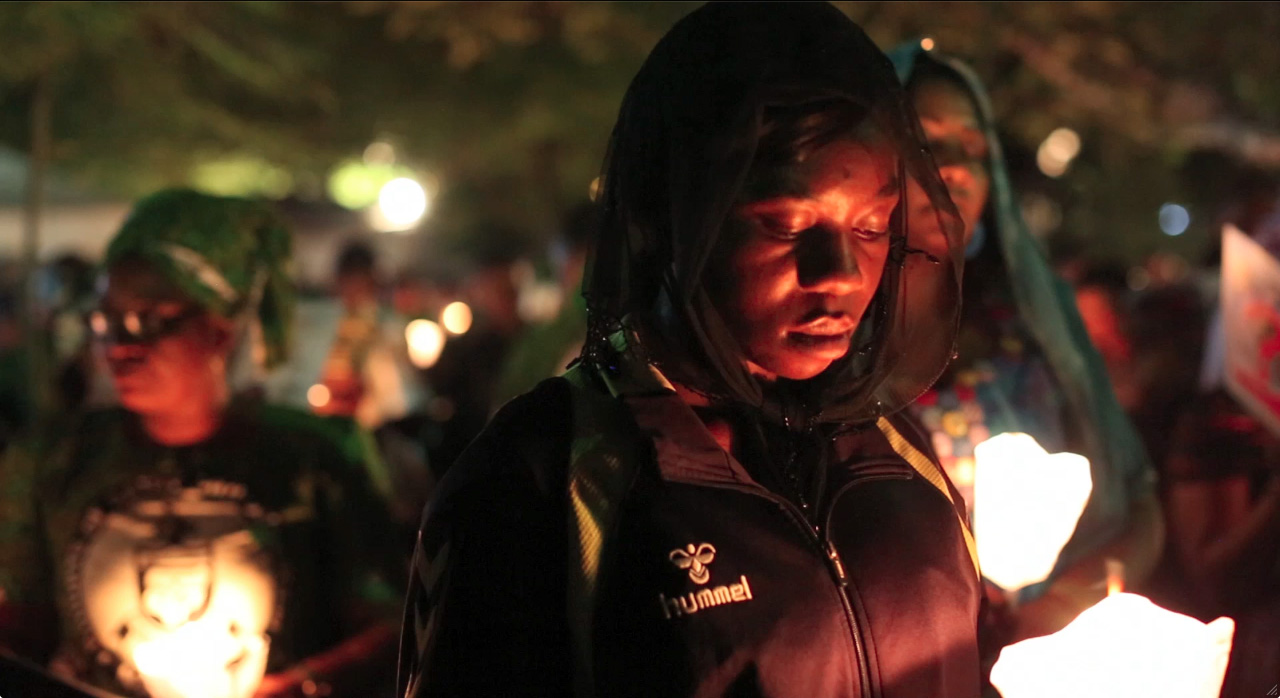 Pulitzer Center grantees Allison Shelley and Allyn Gaestel discuss their project on illegal and...