Project September 24, 2018
A Table For All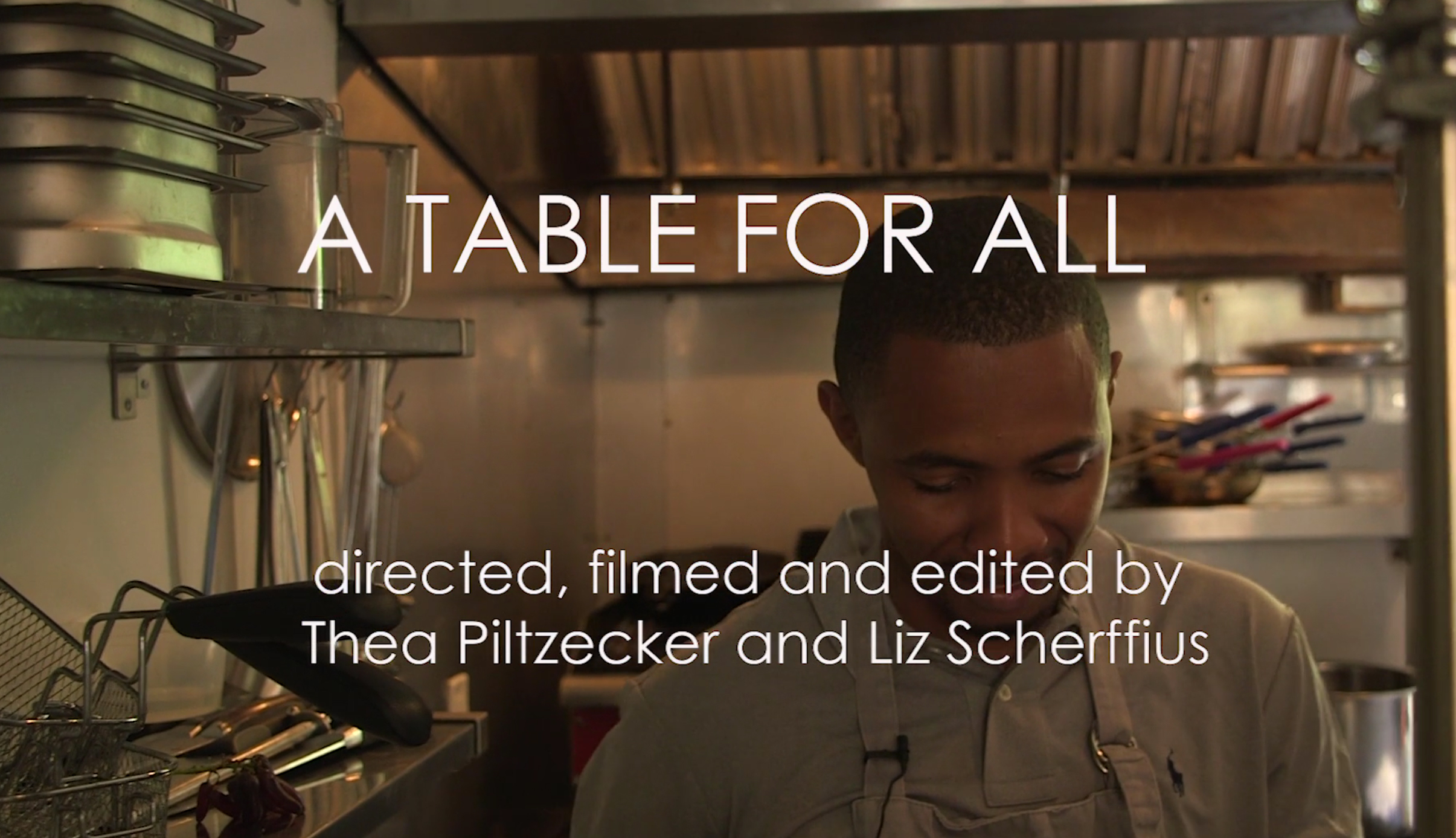 Food is a universal point of connection—and making a new life as an immigrant is a universal story. A Table for All traces the journey of recently-arrived refugees and asylees in Brooklyn, New York, as they begin rebuilding their lives and reinventing themselves as chefs in New York's expanding restaurant scene.
Adwa, from Saudi Arabia, and Boubacar, from Guinea, are gaining culinary skills through a small refugee jobs training program called Emma's Torch; they hope to launch new careers from this classroom cafe. Both are enrolled in a culinary-based English course organized by Kerry, the founder of the cafe. She is the daughter of immigrants and feels a responsibility to today's refugees.
As our subjects learn how to prepare American dishes, they teach each other about their favorite foods and build a menu that reflects their diversity. This story touches on the love and pain of their pasts—and their hopes for the future as they acclimate to their new lives as chefs in New York City.
A Table for All, directed by Thea Piltzecker and Liz Scherffius, premiered at the 2018 New York City Independent Film Festival as an official selection and will be screened at the Pulitzer Center in Fall 2018. 
×

PART OF: A Table For All

September 24, 2018

×

PART OF: A Table For All

September 24, 2018
RELATED ISSUES

Issue
Migration and Refugees
Migration and Refugees

LGBTQIA Rights