Project September 5, 2008
Project: Report 2008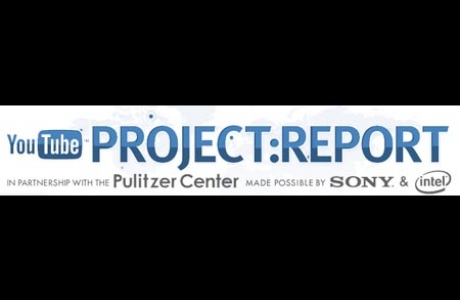 Sony and Intel Corporation partner with Pulitzer Center and YouTube for a first-ever journalism competition! The project encourages aspiring journalists to produce short, high-quality video pieces focused on stories that are not usually covered by the traditional media.

Project: Report will take place over three rounds. The first round, judged by the Pulitzer Center, will narrow the field to the top ten reporters. The YouTube community will then vote to select the top five finalists and the ultimate winner. The winner will receive a $10,000 grant for travel abroad and the opportunity to work with the Pulitzer Center on a story of global importance.

"Central to the Pulitzer Center's mission is coverage of stories that are being under-reported in today's media environment," said Jon Sawyer, executive director of the Pulitzer Center. "With YouTube's global reach and popularity we have the unique opportunity to offer a program that encourages aspiring journalists to tell these stories in a fresh and compelling way."