Project January 19, 2021
The People's Newspaper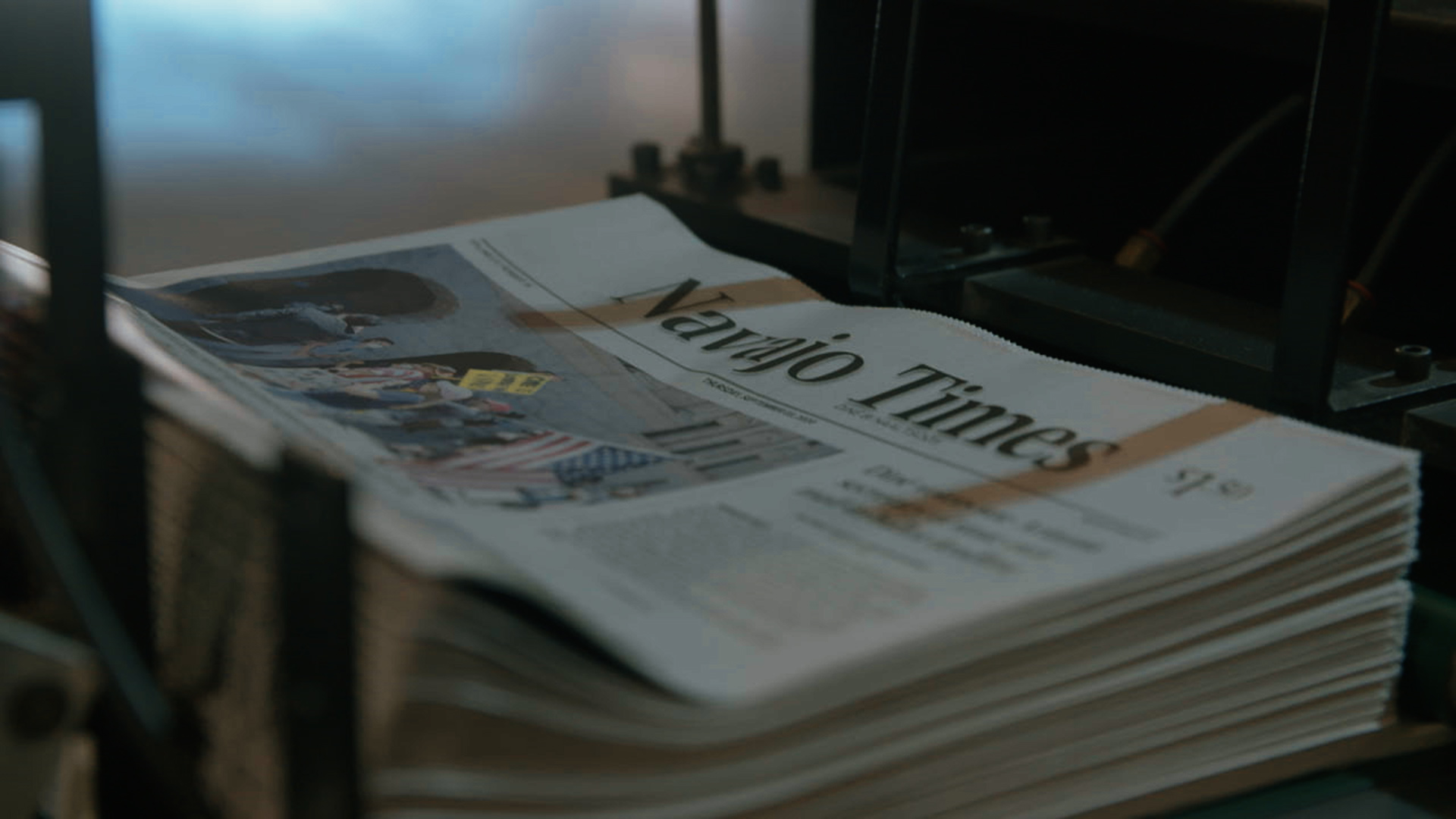 If Navajo Nation were a State, it would have the highest per-capita Covid-19 infection rates in the country. As of mid-July, 8,500 cases have been confirmed and over 400 people have died. Access to information during this frightening time "is a matter of life or death," says Tom Arviso, publisher of the Navajo Times, the newspaper delivering that information to its community. That's a tall order. The 150,000 people of the Navajo Nation are spread over almost 18 million acres crisscrossed by 18,000 miles of mostly unpaved roads. Cell service is unreliable and 40% have no Internet-access.
Our documentary embeds with The Navajo Times — the first Native paper to get its independence from its tribal government — as it sends out just seven journalists to cover the pandemic. While Covid-19 is at the center of this story, we will show the critical role played by a newsroom providing essential information in such a remote area — with the increasing worry that the crisis will suppress the vote this election cycle. Voting in Indian counties has long been problematic due to the lack of street addresses. With state governments expanding the use of mail-in ballots to limit the contagion, it could become nearly impossible.
In full collaboration with the newsroom, we will follow Arviso, publisher; Donovan Quintero, photographer; and Arlyssa Becenti, the star political reporter. In times of uncertainty, they're the people who maintain the crucial, but fragile, informational links that hold together a culturally strong community.