Project October 30, 2013
Peacekeepers: The Congo Case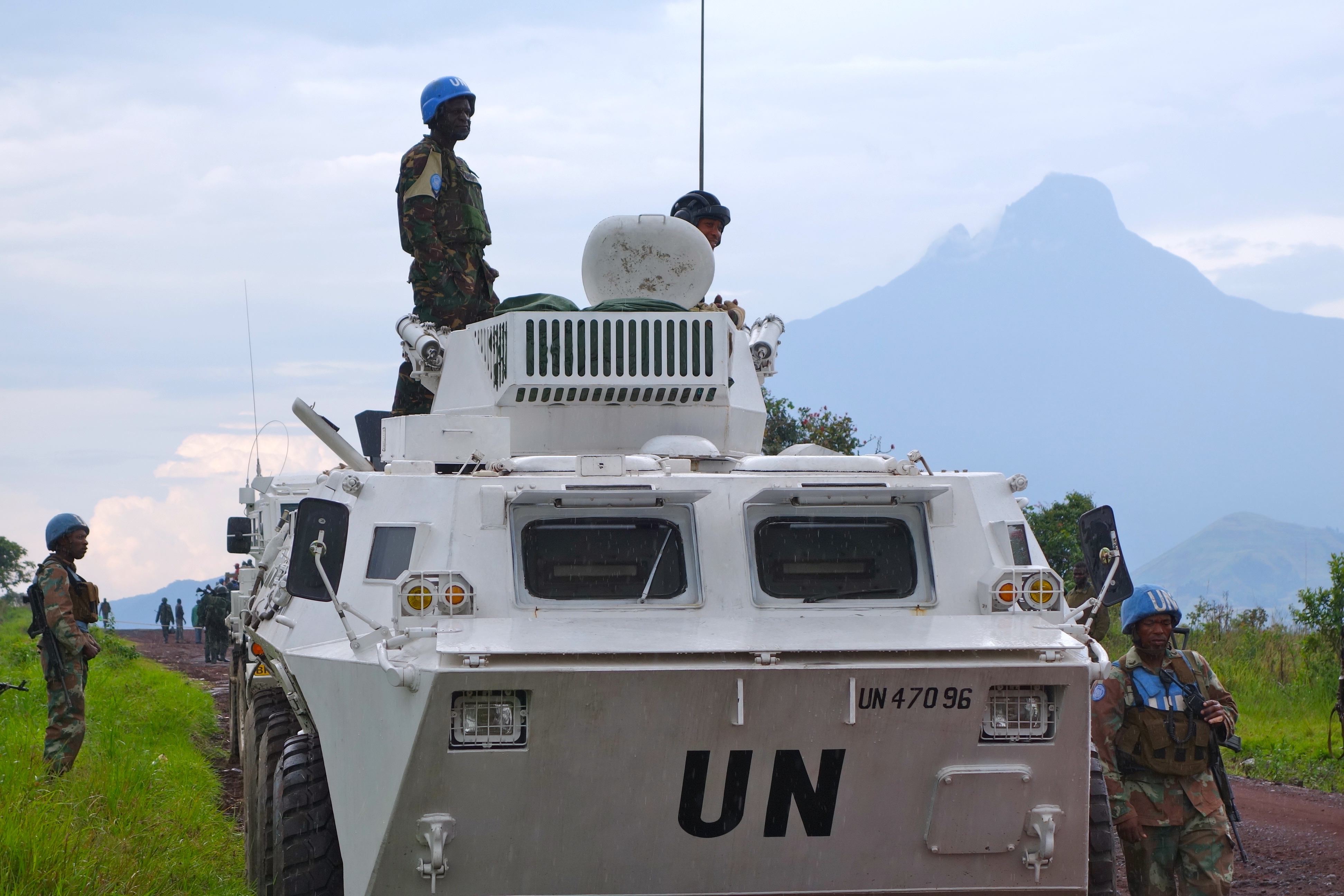 The UN peacekeeping force that has been stationed in the Democratic Republic of Congo since 2000 is the largest, most expensive such operation in the world, with a current troop strength of 20,000 and an annual cost of $1.5 billion. For most of that period it has been a study in dashed expectations and frustration, focused too often on protecting its own troops instead of the civilians who have borne the brunt of Congo's brutal wars.
This year has brought hints of change. A new Security Council resolution enacted in March 2013 authorized "targeted offensive operations" to neutralize and disarm the dozens of armed militias that have chopped eastern Congo into a patchwork of warring fiefdoms. In June deployments began for a new "Force Intervention Brigade"—3,000 troops in total from Tanzania, South Africa and Malawi. The brigade, and the larger MONUSCO force of which it is part, were charged with making the Security Council's strengthened mandate real.
This summer and fall MONUSCO, to the surprise of many skeptics, began matching the rhetoric with actions on the ground, working with a newly invigorated Congolese army to dislodge and disarm the militias. They focused first on one of the most disruptive, the M23, a militia closely aligned with the government of Rwanda that has occupied key towns along the border and even, briefly, the major city of Goma.
This project explores the thinking behind the new initiative, through interviews with MONUSCO's military leaders and their counterparts in the Congolese army and government and through reporting on the ground with UN troops. The stakes are high not just for eastern Congo, where two decades of war have cost some 5 million lives, but as a test more generally of the UN's "responsibility to protect" doctrine that in too many places has left people wondering: Whose responsibility? Protecting whom?
RELATED ISSUES

Governance

Issue
Conflict and Peace Building
Conflict and Peace Building