Project April 24, 2019
Land of Resistants—Threatened Indigenous People and Communities in the Brazilian Amazon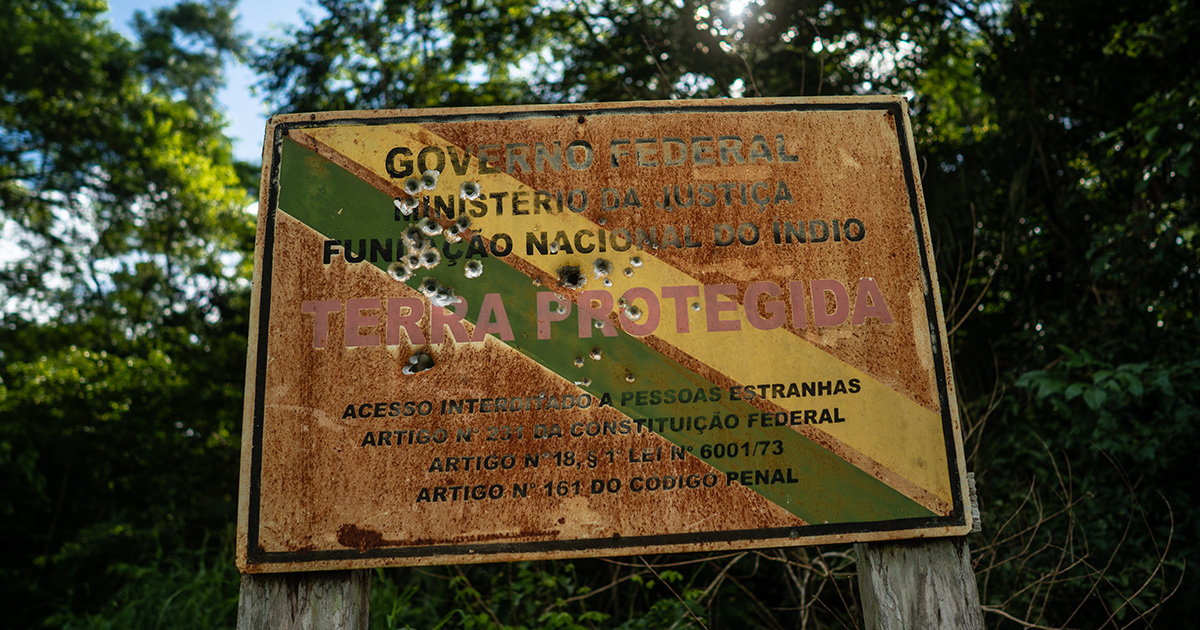 The InfoAmazonia team partnered with a Colombia journalistic group Consejo de Redacción and several other media outlets on a six-month transnational investigation project to unveil the economic and political drivers of violence against environmental defenders in seven countries of Latin America. The result of this special investigative project we worked on for the past five month are 16 in-depth stories and a database compiling 1,357 attacks spanning one decade (2009-2018).
InfoAmazonia centered its investigative efforts in Brazil, the country with the highest number of environment and land activists murdered and threatened in the world. Two in-depth stories in the states of Rondônia and Maranhão reveal the economic and political connections behind the cases of violence against environmental defenders through text, video, maps, pictures and charts.
Support for this reporting was made possible by the Rainforest Journalism Fund, in association with the Pulitzer Center.