Project April 9, 2016
How Al Shabaab Keeps Kenya in Its Crosshairs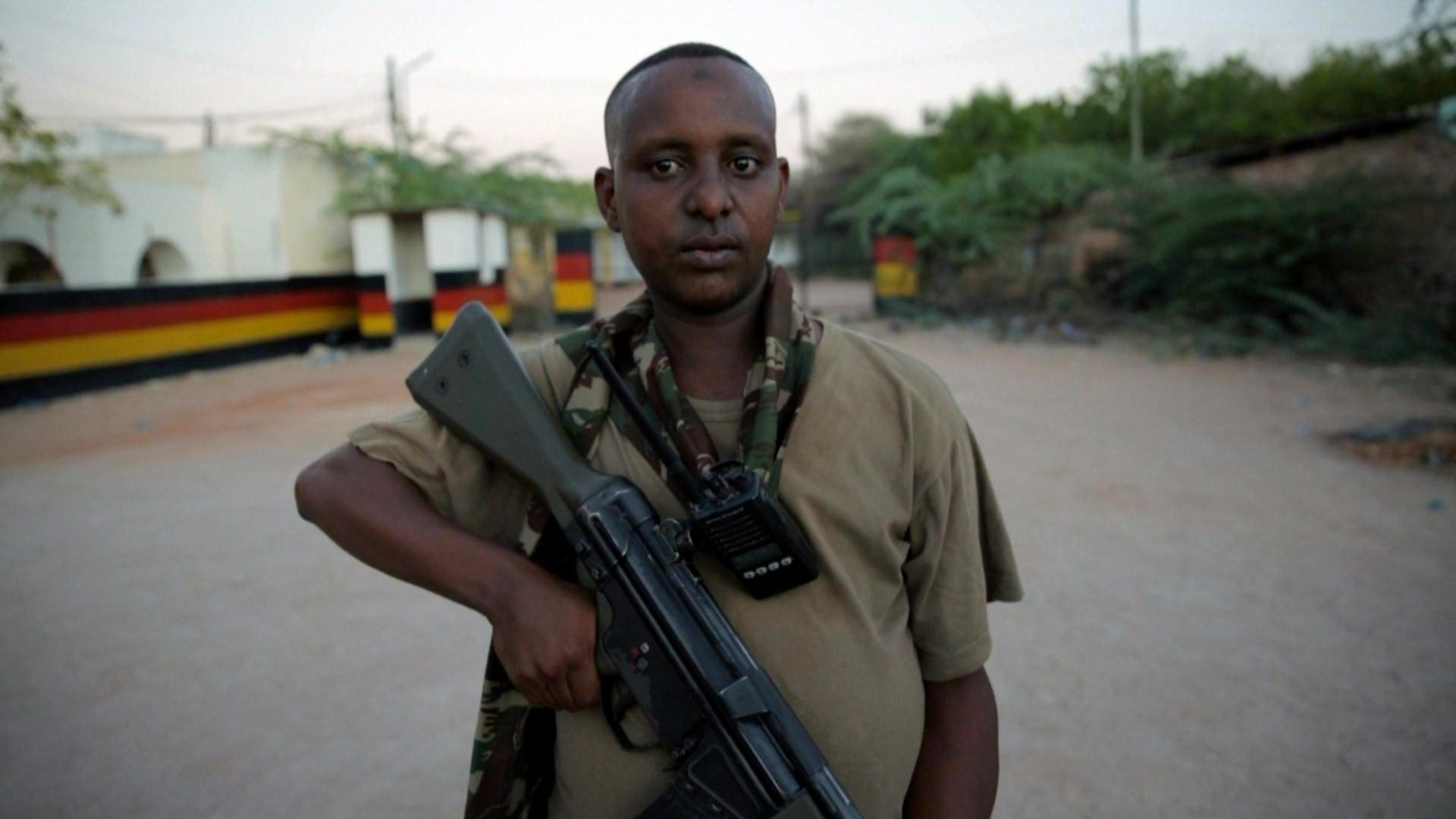 Kenya has been one of Africa's safest and most developed nations. But one of the continent's deadliest insurgencies has the country in its crosshairs. Al Shabaab, which translates to The Youth, has killed more than 400 Kenyans in a several high-profile attacks. Al Shabaab is linked to both Al Qaeda and ISIS and is actively recruiting inside of Kenya, trying to assassinate Kenyan officials, and seeking to create a caliphate.

Kenya is the United States' primary ally in east Africa and in the fight against Al Shabaab. The U.S. considers Al Shabaab's attacks on malls and universities direct threats to Western tourists and even as preludes to attacks on American interests. The U.S. has launched airstrikes against Al Shabaab, donated $100 million to the African Union mission that fights the group, and opened intelligence hubs and military bases in and around Nairobi.

In this project, PBS NewsHour offers a rare, detailed look at one of the world's most important battles against terrorism. Nick Schifrin and Zach Fannin go to the front lines along the Somali border where Kenyan police armed like soldiers patrol neighborhoods that have been attacked by Al Shabaab. They examine the extent of Al Shabaab's reach inside of Kenya, interviewing an Al Shabaab member, Kenyan officials trying to keep the peace and victims of Al Shabaab attacks. They also look at Kenyan corruption, so endemic and often so ridiculous it would be amusing—if not for its deadly consequences.
×

PART OF: How Al Shabaab Keeps Kenya in Its Crosshairs

April 12, 2016

×

PART OF: How Al Shabaab Keeps Kenya in Its Crosshairs

April 11, 2016

×

PART OF: How Al Shabaab Keeps Kenya in Its Crosshairs

April 9, 2016
RELATED ISSUES