Project October 7, 2017
Catholic Sex Abuse in Guam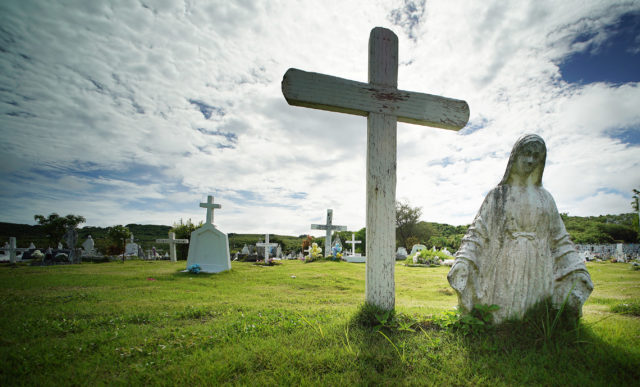 Nearly 100 people have filed lawsuits alleging sexual abuse by multiple priests on Guam, a U.S. territory in the western Pacific.
Pope Francis suspended Guam Archbishop Anthony Apuron, who is accused of abusing multiple boys. A national advocacy group for Catholic Church sexual abuse victims predicts as many as 200 lawsuits could be filed for abuse dating back decades.
The accusations have rocked the tight-knit community of about 160,000 people, 85 percent of whom are Catholic. Guam is home to indigenous Chamorros and social life for many revolves around the church. Catholic traditions like annual processions to celebrate the Virgin Mary have been woven into the fabric of native culture.
Reporter Anita Hofschneider explores why it has taken so long for Guam to address sexual abuse in the church and how the community is responding.
×

PART OF: Catholic Sex Abuse in Guam

January 4, 2018

×

PART OF: Catholic Sex Abuse in Guam

October 7, 2017
RELATED ISSUES