Project December 17, 2018
Basketball in Tibet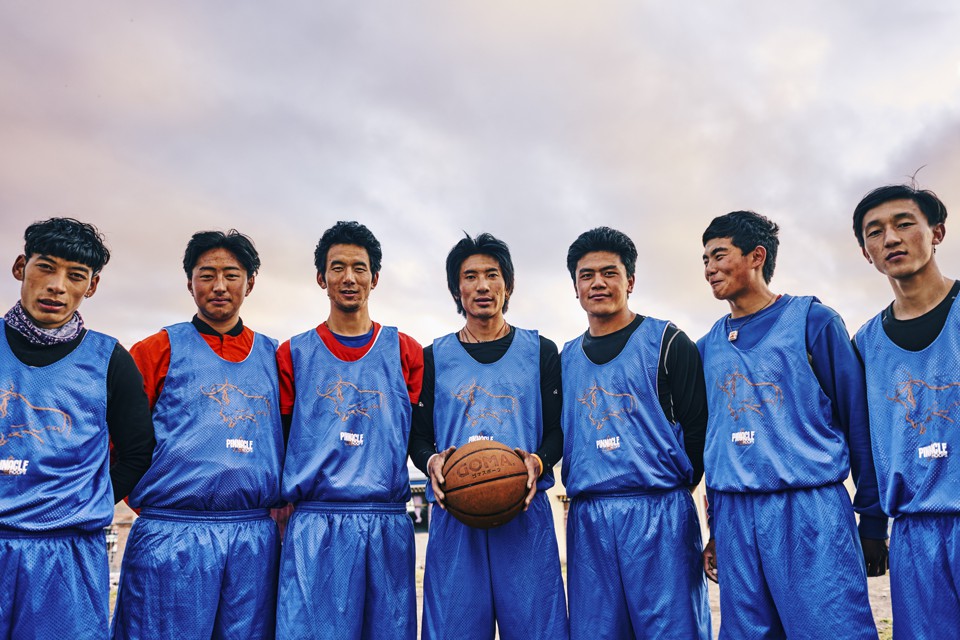 In the villages and monasteries of the Tibetan plateau, an unlikely group of nomads, Buddhist monks, and yak-wool artisans could be changing the region's future—through basketball. The isolated village of Zorge Ritoma, in northeastern Tibet, is home to a newly-formed semi-professional basketball program: the Norlha Textiles. The team's coach, a 6-foot-8 MIT graduate and former pro player named Bill Johnson, has an ambitious goal: to find the most dedicated and talented players on the vast and treacherous plateau - including big, bruising monks from an historic area monastery—and to bring them to Ritoma to join the team.
At the center of Johnson's vision is one of the most promising young players in the Tibetan highlands: a 24-year-old sheep and yak herder named Dugya Bum. Like so many young Tibetan men at a time of rapid urbanization, increased contact with the outside world, and a vanishing nomadic way of life, Dugya Bum as a teenager had quit school and lacked purpose. But since the establishment of the Norlha program, enabling Dugya Bum to realize his dream of being paid to play the game he loves, Dugya Bum's life has been filled with meaning and hope.
And it's not just the men of Zorge Ritoma whose lives have been transformed because of basketball: the village women, too, have formed a team, with Johnson as their coach. For these young women from a nomadic background, whose days are traditionally grueling and filled with chores, it's an opportunity that is unheard of—a rare chance to engage in a social activity outside of work that has boosted their self-esteem and instilled them with courage.
Louie Lazar reports from this remote region on how basketball has changed these nomads—and how they just may, in turn, change the Tibetan plateau.