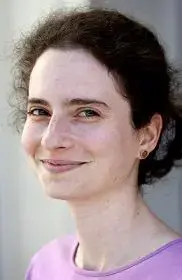 Sonia Scherr
GRANTEE
Sonia Scherr is a staff writer at the Valley News in Lebanon, N.H., where she writes in-depth and general assignment stories. She has covered substance abuse and mental health issues extensively, including the availability of treatment, the recovery process and research on addiction.

Scherr has also freelanced for the alumni magazine of Swarthmore College, writing features on how the colleges education program fits into its liberal arts curriculum and the role of fraternities at the school. She wrote about the efforts of Dartmouth College engineering students to design a race car for an international competition in Directions, the magazine of the Thayer School of Engineering at Dartmouth.

Scherr graduated in 2001 from Swarthmore College, where she received a bachelors degree in English literature. She lives in Norwich, Vermont.