The Joy of Togetherness
By Taylor Jamie Yarns
11th grade, City Honors School, NY
1st place contest winner
With lines from "Let's Make It Easier for Kids to Visit Incarcerated Parents" by Jaime Joyce, a Pulitzer Center reporting project
I sit in a classroom of 2.7 million future tragedies.
Boys that carry their parents' hope
that their son will be the one to win
a war that has never seen a victor
and girls that skip lunch
to practice their smiles in the bathroom mirror
for their inevitable appearance on the milk carton.
All the toothy smiles I have loved since third grade—
nothing but collateral damage
in the eyes of the law.
The boy next to me hasn't stopped fidgeting all day.
Exactly a year ago, his mama poked fun at his restlessness,
told him that she would tie a bell around his neck
so that she would hear him whenever he moved
and no one would ever take him away.
Now he wishes that he had done the same to her.
The boy's mother was in prison
and that is what he said
when the teacher asked what had been troubling him.
---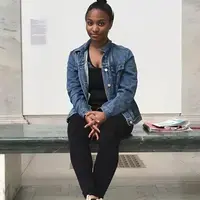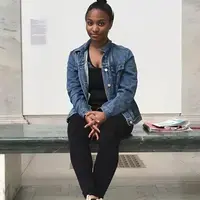 Taylor Jamie Yarns is a student at City Honors School. Her passions include literature, music, visual arts, and the entire human population. She enjoys writing prose and poetry.
Read more winning entries from the 2019 Fighting Words Poetry Contest