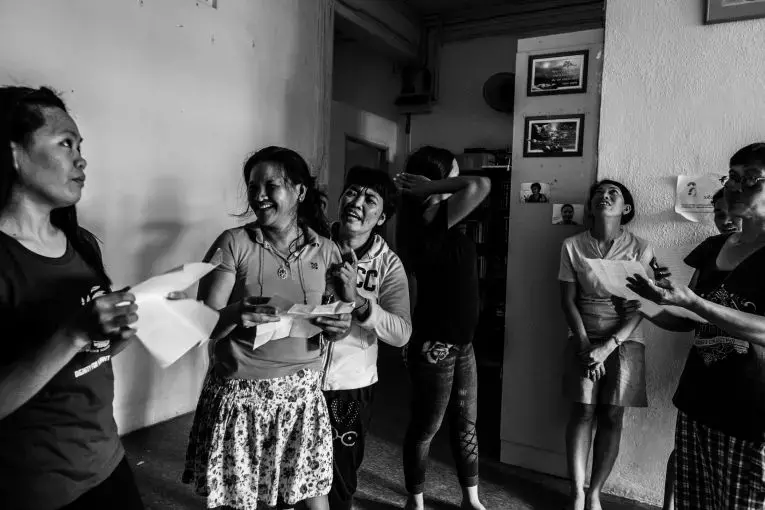 Runaway migrant workers practiced a song inside the shelter to stay active despite their painful situations. Image by Xyza Bacani. Singapore, 2016.


Xyza Bacani's Singapore Runaways and Larry Price's The Cost of Gold: Child Labor in Burkina Faso, will be featured in the ArtWorks for Freedom ACTION DC!'s upcoming exhibition, Bearing Witness, that combines a variety of mediums to show the global scale of human trafficking. The exhibit will be on display from September 25, 2017, to October 20, 2017, at the Smith Hall of Art on George Washington University's campus in Washington, DC.
ACTION DC! is an initiative organized by ArtWorks for Freedom to bring "artists, arts organizations, service providers, universities, the diplomatic community, local government and advocacy organizations" together to talk about human trafficking.
In her work, Bacani documents the lives Chinese migrant workers in Singapore who left their home countries to seek a better economic future for their families but end up being exploited.
Price documents child labor in the gold mines of Burkino Faso, the nation's third largest export.
Opening Reception – September 29
Artist Talk – October 18
Gallery Hours: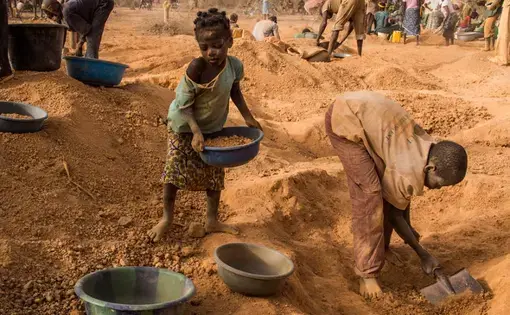 In just a quarter century, one of the world's poorest countries has transformed itself into Africa's...
RELATED ISSUES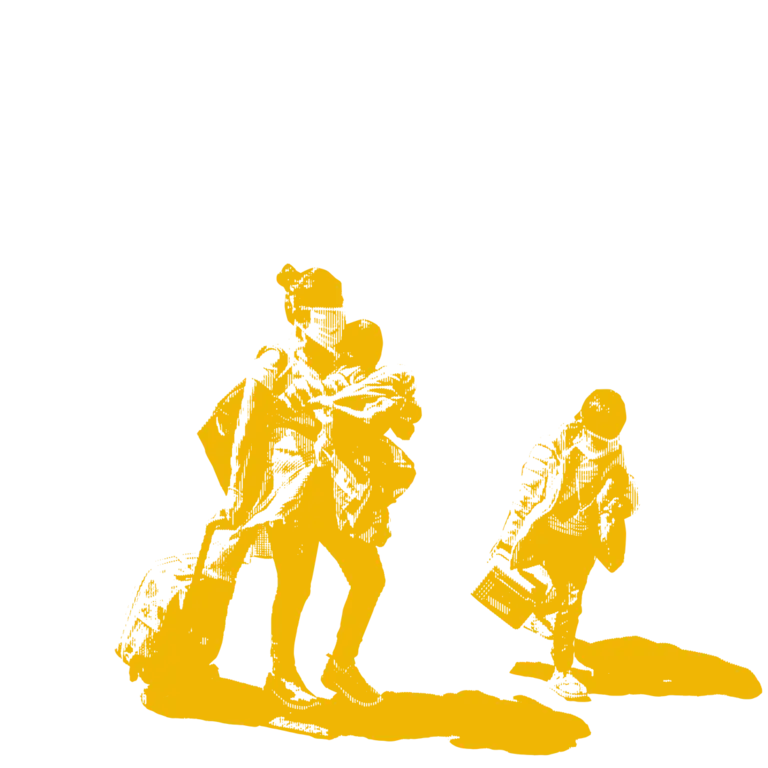 Issue
Migration and Refugees
Migration and Refugees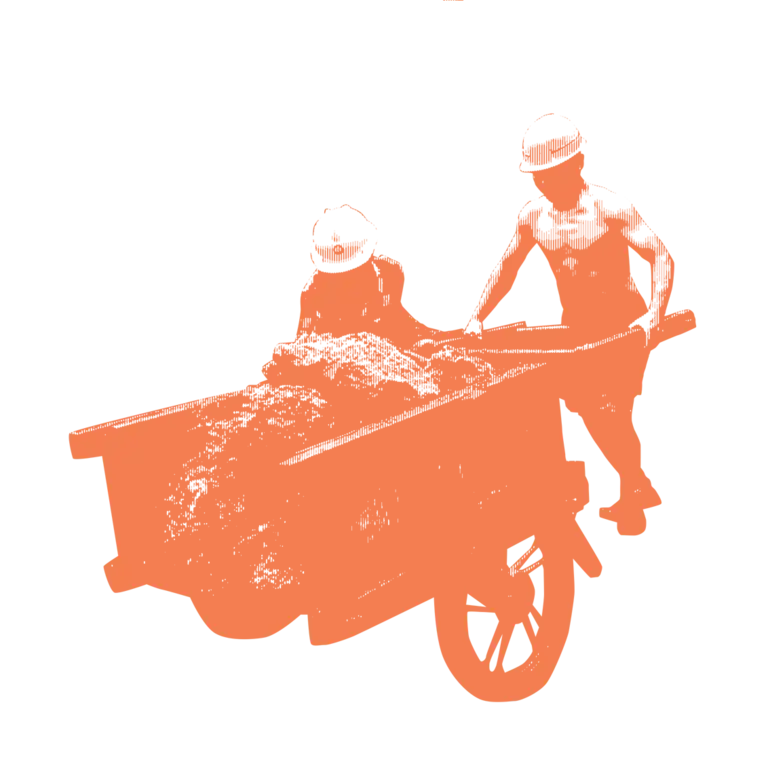 Trade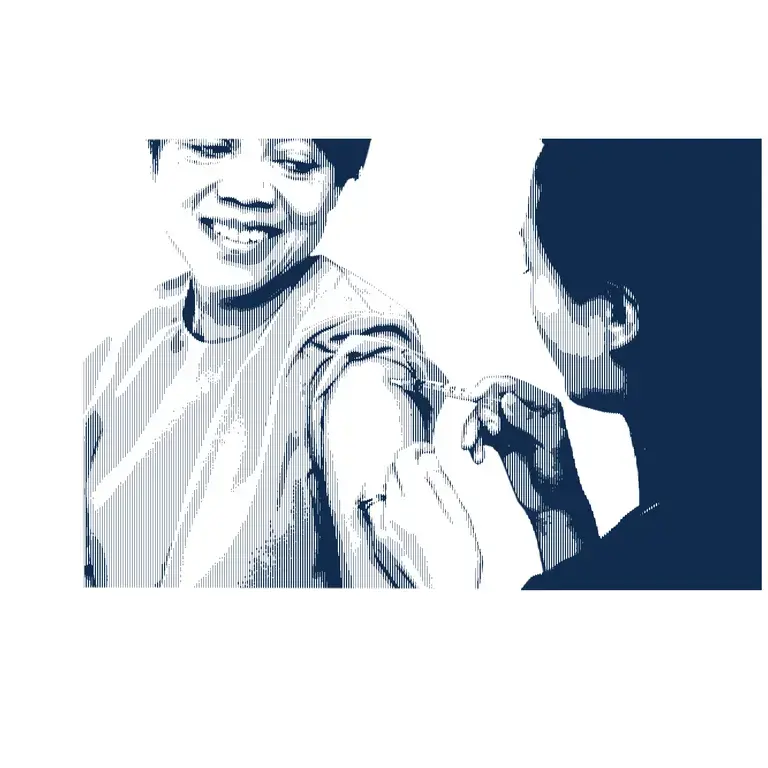 Health