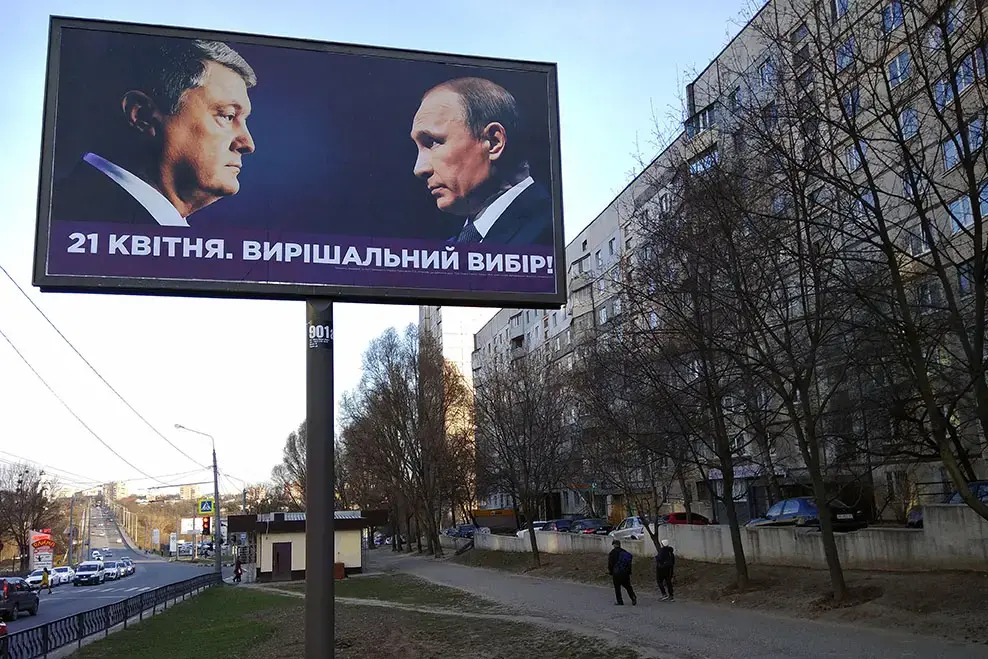 The Pulitzer Center education team and The University of Chicago's Center for Eastern European and Russian/Eurasian Studies invite educators to join us for a webinar with writer and analyst Nina Jankowicz to explore her reporting project about the influence of disinformation on the 2019 elections in Ukraine. The session will include a presentation and Q&A with Jankowiz, a discussion on leveraging reporting about Eastern Europe to introduce and develop media literacy skills for students, and a presentation on digital resources available to educators and students interested in connecting with reporting on Eastern Europe. Jankowicz's presentation will highlight the parallels between the elections in Ukraine and the United States outlined in her reporting project, "Ukraine's 2019 Elections: Disinformation and Divides." Participants will also examine the counter-measures launched in Ukraine to fight disinformation and its broader impact on democratic discourse. 
While this webinar is open to all students, as well as their teachers and guardians, it is recommended for grades 6–12, university students and educators. Educators will receive a 1-hour certificate of attendance upon completion of a short survey.
Click here to register. Once you register, you will receive a link you can click to join the workshop. Your link is unique; each participant must register individually.
Nina Jankowicz is a writer and analyst based in Washington, DC, specializing in Eastern Europe, technology, and democracy. Her work has been published in The New York Times, The Washington Post, BuzzFeed News, Slate, and others. She has been interviewed by CNN's Christiane Amanpour and PBS's Judy Woodruff.
Jankowicz is a Global Fellow at the Wilson Center's Kennan Institute, where she is writing a book on the response to Russian disinformation in Europe. She is an alumna of the Fulbright Public Policy Program, under which she advised the Ukrainian Foreign Ministry on strategic communications issues. Jankowicz has lived and worked in Russia and Ukraine, and speaks fluent Russian and proficient Polish and Ukrainian. She was a 2017 Foreign Policy Interrupted Fellow.
This event is co-sponsored by the Pulitzer Center on Crisis Reporting and the The University of Chicago's Center for Eastern European and Russian/Eurasian Studies with generous support from a Title VI National Resource Center Grant from the U.S. Department of Education.  Please visit our websites for more information about our programming, resources, and upcoming events. 
For more information about international resources and programming for educators from the University of Chicago, please visit UChicago Educator Outreach.
RELATED ISSUES