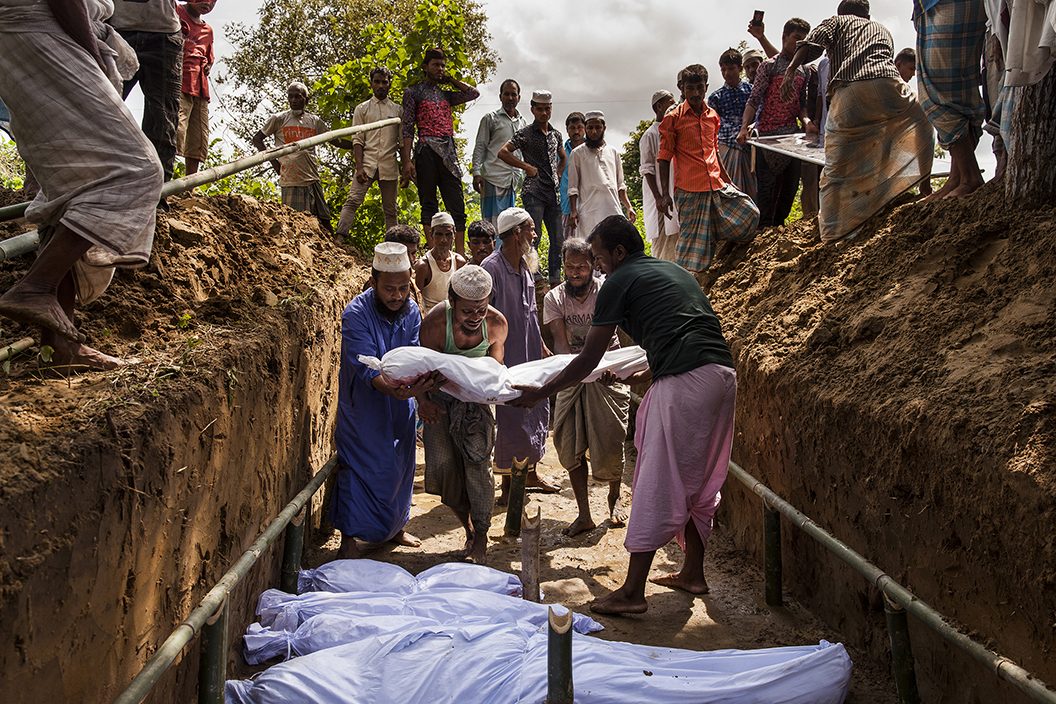 On Monday, June 3, 2019, please join us for a Talks @ Pulitzer with Pulitzer Center grantee photographer Patrick Brown as he shares his reporting on the trauma experienced by the Rohingya in Myanmar and the survivors of the state-orchestrated genocide of this ethnic Muslim minority who fled to Bangladesh. Brown won the 2019 FotoEvidence Book Award with World Press Photo for his Pulitzer Center-supported reporting, providing him the opportunity to publish No Place on Earth, his book focused on the Rohingya refugee crisis.
Each year, the FotoEvidence Book Award recognizes a documentary photographer whose project addresses a violation of human rights. In No Place on Earth, Brown depicts the plight of the Rohingya forced to flee Myanmar in the hundreds of thousands. Since August 2017, according to Human Rights Watch, more than 671,000 Rohingya Muslims have fled Myanmar's Rakhine State to escape the military's use of large-scale ethnic cleansing through mass killings, sexual violence, and widespread arson. 
Brown is an award-winning photographer with Panos Pictures who has been based in Thailand for the past 20 years. He has been covering the Rohingya crisis since September 2017 for UNICEF. Broadly, his work appears in The New Yorker, TIME, Newsweek, Vanity Fair, National Geographic, and other leading outlets.
On hand with Brown for the Talks @ Pulitzer is Svetlana Bachevanova, a photojournalist and publisher at FotoEvidence, a publishing house and activist organization that promotes documentary photography focused on social justice and human rights.
Light reception at 5:30pm with the talk beginning at 6:00pm. Brown's book is available for purchase as well as signing on site.
The event is free and open to the public. But space is limited—remember to reserve your seat today!
RELATED ISSUES

Issue
Migration and Refugees
Migration and Refugees

Women