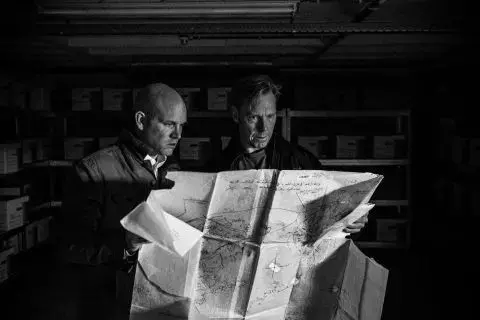 Join New Yorker contributor and Pulitzer Center grantee Ben Taub for a Talks @ Pulitzer on Monday, August 1, 2016, as he explores his experiences reporting on the war in Syria and human rights investigators' efforts to link Syrian President Bashar Assad to torture and other human rights abuses.

For his Pulitzer Center-supported New Yorker article, "The Assad Files," Taub profiled the Commission for International Justice and Accountability (CIJA). Over the course of four years, the CIJA smuggled hundreds of thousands of Syrian government documents out of the country, using them to link the Assad regime to mass murder and torture.

In his Talks @ Pulitzer, Taub will discuss his experiences reporting on the CIJA, and how the group's work connects to the civil war in Syria and the ongoing turmoil in the Middle East.

Taub is a 2015 graduate of the Columbia School of Journalism, is a frequent contributor to the New Yorker, reporting on jihadism and the war in Syria.

Space is limited so reserve your seat today.

Talks @ Pulitzer: Ben Taub on investigating human rights abuses in Syria
Monday, August 1, 2016
5:30 PM Reception
6:00 PM Remarks begin
Pulitzer Center
1779 Massachusetts Avenue NW
Suite 615
Washington, DC 20036

Closest Metro stop: Dupont Circle

We will be live streaming this event. On the day of the event, return to this page or follow us on Facebook and twitter for more information.
RELATED ISSUES