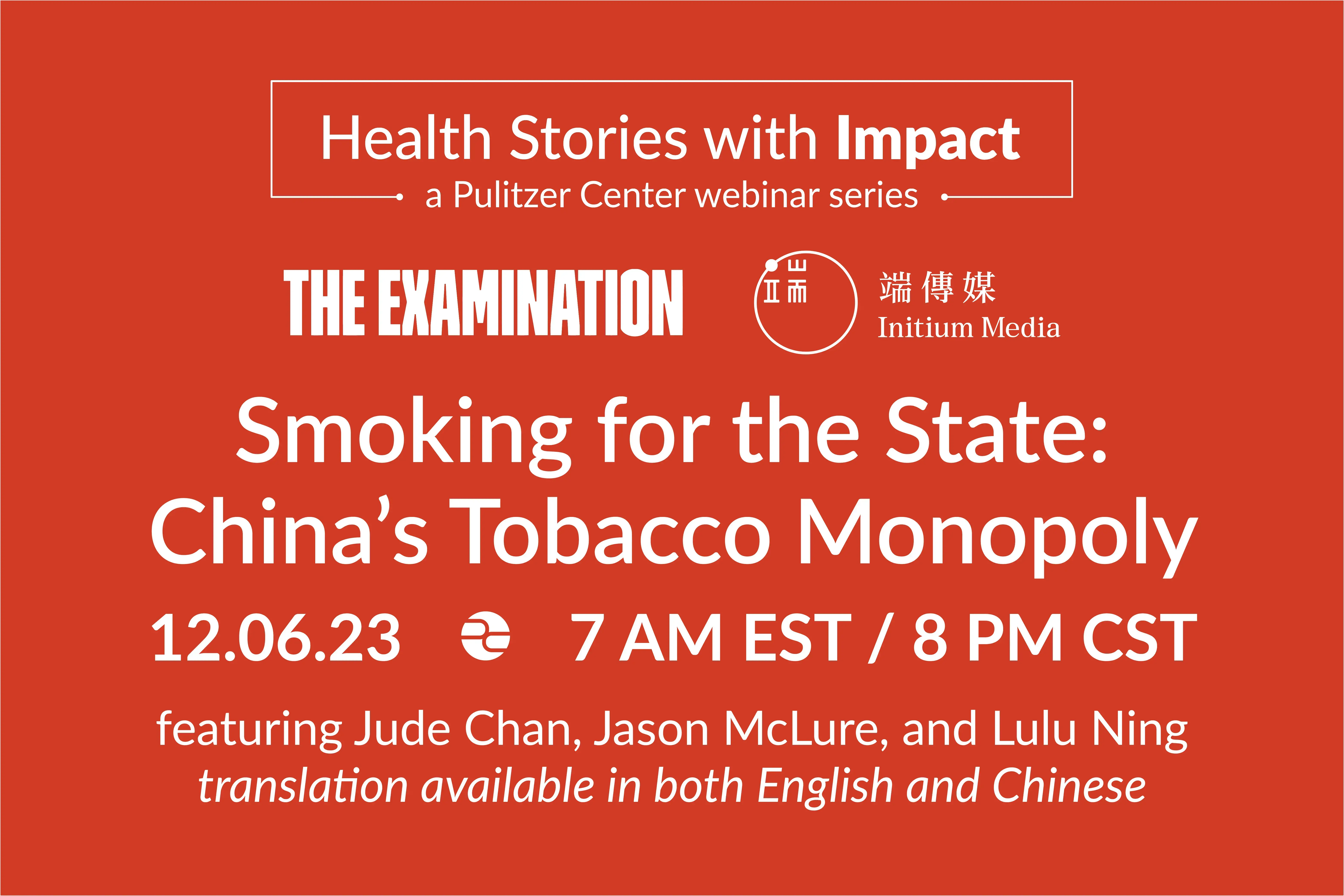 ---
Join the Pulitzer Center on December 6, 2023, at 7:00am EST/8:00pm CST for a multilingual discussion about the project, Smoking for the State. In collaboration with The Examination and The Initium, this webinar will explore the investigation that highlights how conflicts of interest shape the tobacco policies of some of the most deeply-invested governments.
The conversation will be available in both English and Chinese. There will be time for audience Q&A. The webinar is free and open to the public, but registration is required.
This webinar is part of a series of conversations on public health. Join us for "Telling New Kinds of Global Health Stories" on November 17 at 7:00am EST.
RELATED INITIATIVES
RELATED ISSUES