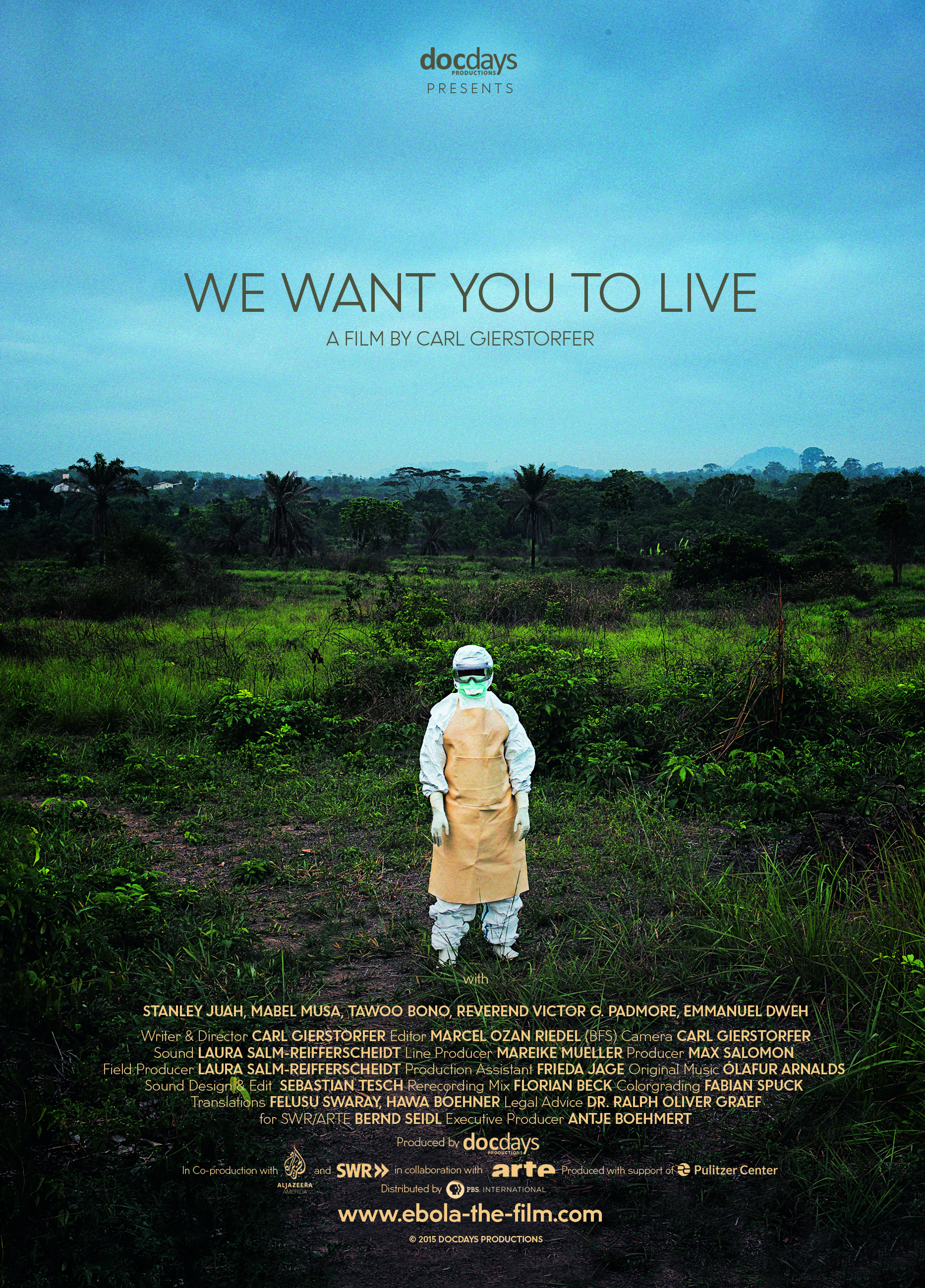 On occasion of the World Heath Summit, the Pulitzer Center will host a special preview screening in Berlin on Tuesday, October 13, for the documentary "We Want You to Live: Liberia's Fight Against Ebola" by German filmmaker and journalist Carl Gierstorfer.

The documentary reveals one community's fight for survival against Ebola through the eyes of Liberians battling to bring the outbreak to an end. "We Want You to Live" follows four characters over the course of five months in their struggles against the disease. In the documentary, Gierstorfer explores the impossible choices people had to make on the front lines of the Ebola outbreak in Liberia.

The documentary was produced by DOCDAYS Productions and co-produced by SWR in collaboration with ARTE and Al Jazeera. It is distributed by PBS International.

This is a free event but requires registration.
For any questions please contact: [email protected]

Tuesday, October 13
8:00 pm-9:30 pm
Kino International
Karl-Marx-Allee 33
Berlin, Germany 10178

You can register for the event via this link.
RELATED ISSUES