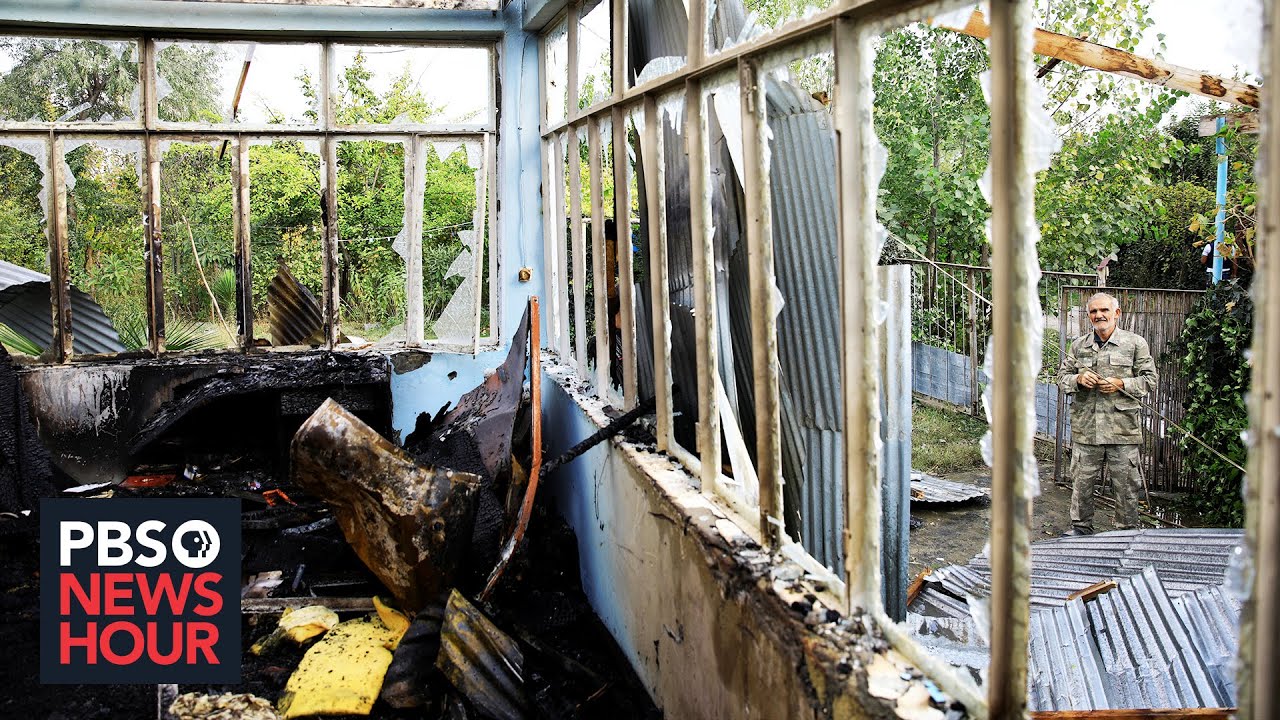 Unfortunately, the University of Chicago has decided to postpone this event. They hope to post a new date in the near future.
Pulitzer Center grantee Simon Ostrovsky will speak at a panel titled "What Just Happened in Nagorno-Karabakh: Deja Vu or Geopolitical Trend?" The virtual event will be presented by The University of Chicago.
The panel will consider the causes and repercussions of the fighting that broke out on September 27 between Azerbaijan and Armenia over Nagorno-Karabakh, how this violence should be viewed in light of the region's history, and whether the conflict should be understood as part of larger geopolitical trends.
Ostrovsky reported on the Nagorno-Karabakh crisis for PBS NewsHour as part of a Pulitzer Center-supported project. The project looks at the humanitarian consequences of the war, the process of brokering a cease-fire, and the geopolitical implications for the region. 
The panel also will feature Dr. Nerses Kopalyan, an assistant professor-in-residence at the Department of Political Science at the University of Nevada, Las Vegas, and Arman Grigoryan, associate professor in the International Relations Department at Lehigh University.
The University of Chicago is part of the Pulitzer Center's Campus Consortium network. The event will be presented by The University of Chicago's Center for East European and Russian/Eurasian Studies, Center for Middle Eastern Studies, and the Pozen Family Center for Human Rights.
Register for the panel discussion here.
RELATED ISSUES