As part of the 11th annual Photoville Festival in New York City, the Pulitzer Center will be featuring the work of grantee Irina Werning and photographers Zahra Mojahed, Mary Pember, Albertus Vembrianto, and Edgar Kanaykõ Xakriabá in the exhibition, Identity Through Crises.
Photoville is an ongoing event with exhibits in Manhattan, Brooklyn, Queens, the Bronx, and Staten Island, beginning on June 4, 2022. Throughout the festival, there will be in-person and virtual storytelling events, artist talks, educational programming, and open-air exhibitions in parks and other New York public spaces.
Identity Through Crises highlights the many aspects that shape our individual and collective identities—exploring the evolution of identity through global crises and conflict, and celebrating the resilience of the human spirit. In her project La Promesa, Irina Werning's gripping visual storytelling explores the identity and challenges of Antonella Bordon, a young girl in Buenos Aires, Argentina, who vowed to cut her long hair only when she could resume in-person classes at school after COVID-19 lockdowns. Antonella said she was offering up her most precious treasure in exchange for her school life back. Her hair was her identity.
Zahra Mojahed, a photographer and refugee from Afghanistan, uses photography to tell the stories of other migrants, and is empowering other refugees displaced from Afghanistan with photography skills as she awaits her own asylum decision. "My dream is to be a photographer and filmmaker as an Afghan woman. And to show people—to show girls and women in Afghanistan—that women can do everything,"she said.
The Pulitzer Center also partnered with Indigenous Photograph to spotlight work from Indigenous photographers documenting their experiences with climate change. Featured images illuminate how climate change looks regionally while showing photography as a tool for storytelling, and an act of resilience and community. Here, a selection of work illustrates the interconnectivity of Indigenous identity, the land, and the climate crisis.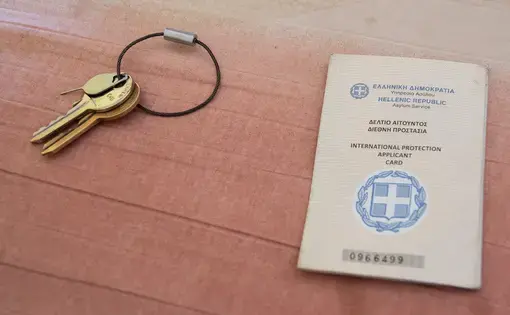 Recognized refugees in Greece continue to face obstacles as they attempt to transition into their...