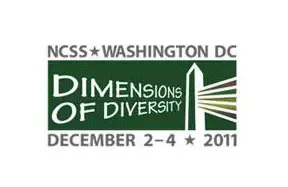 The Pulitzer Center education department will be presenting our global educational materials at 5:25 pm on Friday, December 2 at the annual conference of the National Council for the Social Studies in Washington, DC.

Session #271: Room # 140A at the Walter E. Washington Convention Center in Washington DC.

Come to our talk to learn about all our global education resources and programs from our national education coordinator Mark Schulte. Mark will be joined by Peter Sawyer, our special projects coordinator, who will present our resources on water and sanitation, and David Rochkind, a Pulitzer Center journalist, who will share his educational website on the global TB epidemic: tbepidemic.org.

We'll also have a booth at space 457 on International Alley on Friday and Saturday all day, so please come by any time to speak with us about ways you can bring our reporting into your classrooms.

Learn more about the conference and register.
RELATED ISSUES