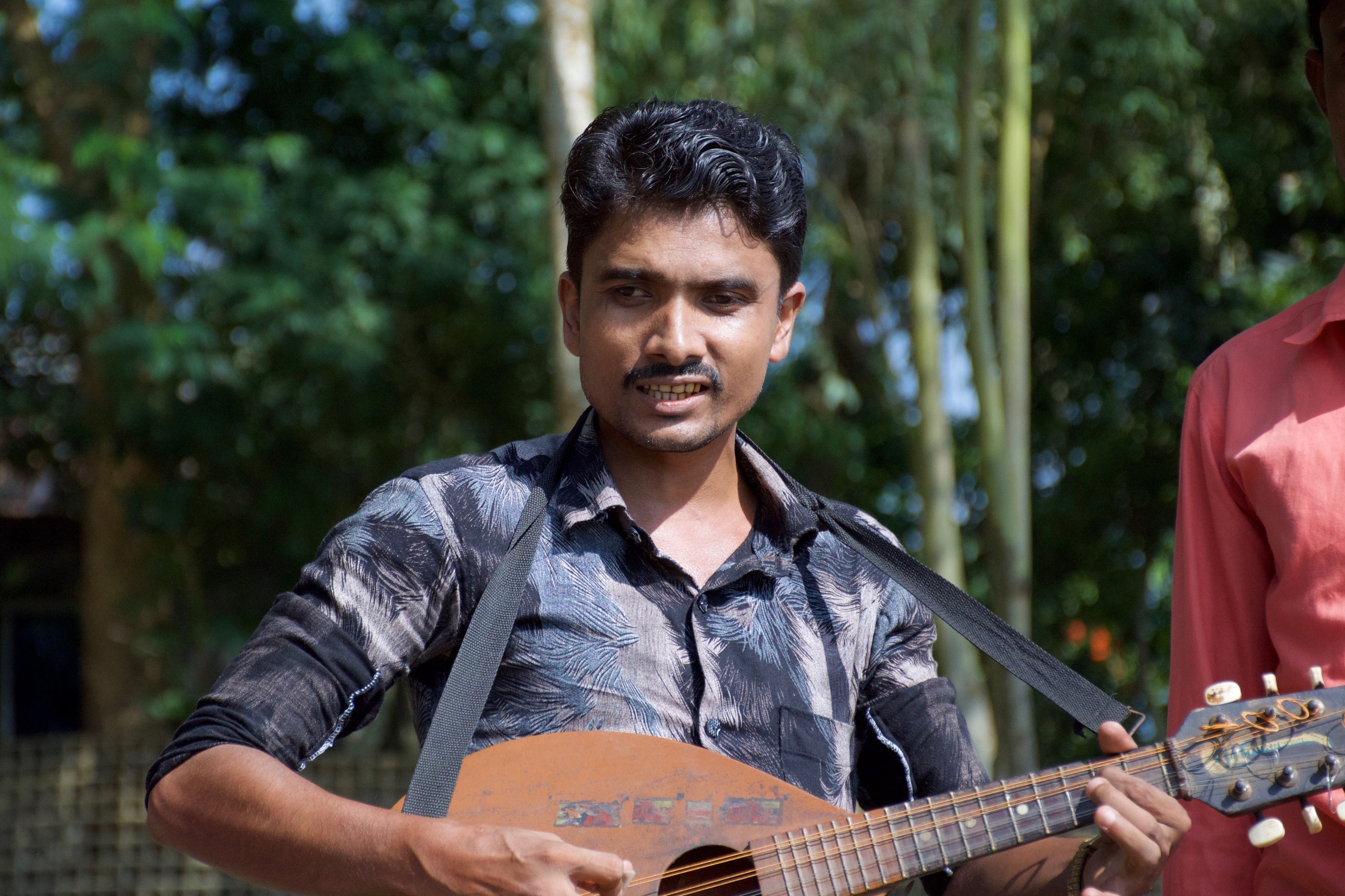 Pulitzer Center grantee Sasha Ingber speaks at the College of William & Mary on Monday, September 9, 2019, about her project "Persecuted But Not Silenced: Rohingya Voices And The Art of Tarana." Her talk also opens "Monuments, Memory, and Migration," a speaker series organized by the Charles Center on campus, and coincides with the start of the 2019-2020 Sharp Seminar.
For her Pulitzer Center-supported project, Ingber visited Cox's Bazar in Bangladesh to explore and document elements of Rohingya culture that have been historically silenced by Myanmarese authorities. Ingber produced multiple musician profiles to share stories of Rohingya refugees who continue to play their music.
Ingber is a multimedia journalist covering national and foreign affairs as a news reporter for NPR, and her work has appeared in such outlets as National Geographic, The Washington Post Magazine, Smithsonian Magazine, and The Atlantic. In 2016, Ingber founded the nonprofit Music in Exile, which reports on the songs and musical traditions of people who have been displaced. 
During her public talk at William & Mary, Ingber also will discuss how to effectively report stories that reach the public as millions of people are displaced through war and extremism. She will specifically speak on her NPR story, "Rohingya Refugees Create Music To Memorialize Culture For Future Generations."
William & Mary is a partner in the Pulitzer Center's Campus Consortium network, and the Sharp Seminar is a unique joint initiative between the two organizations. Throughout the academic year, students participate in weekend seminars and eventually produce journalism focusing on a topic of their choice. For this first weekend workshop of 2019-2020, Ingber joins another Pulitzer Center grantee journalist, Stephanie Hanes, who leads seminar sessions and mentors students, and Pulitzer Center multimedia coordinator Claire Seaton.
In addition to the Sharp Seminar and public talk, Ingber's three-day visit to the campus will include connecting with other students and faculty during class visits and more informal gatherings on Monday and Tuesday.  
The Monday evening lecture is free and open to the campus community. For more information about the event, visit the William & Mary website here.
RELATED ISSUES