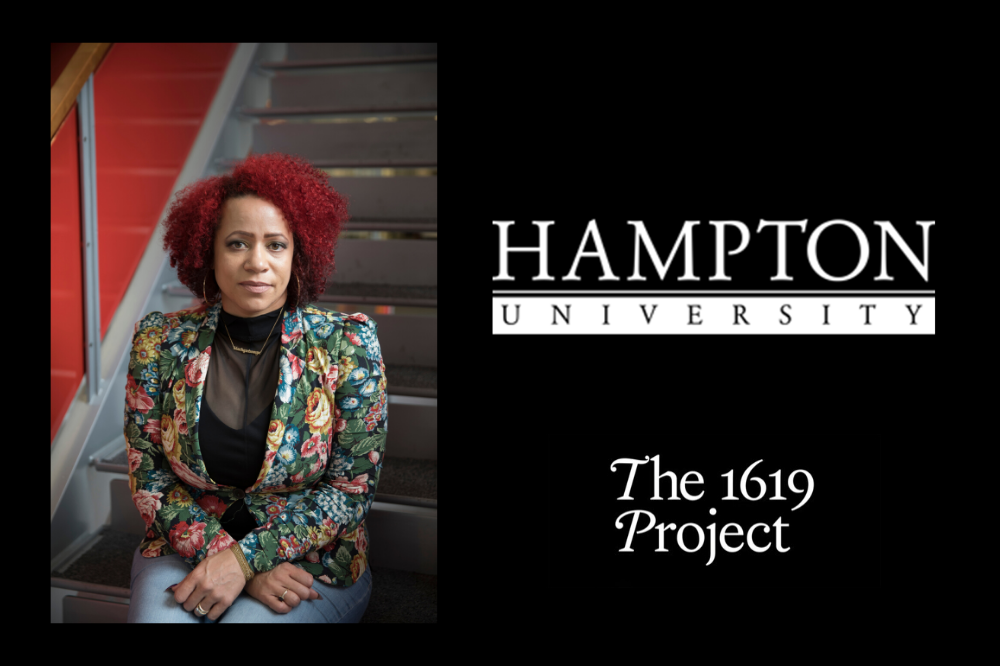 New York Times investigative reporter Nikole Hannah-Jones visits Hampton University on Wednesday, November 6, 2019, to discuss The 1619 Project. The initiative launched with a special issue in summer 2019 of The New York Times Magazine, commemorating the 400th anniversary of the arrival of the first enslaved Africans on soil that would become the United States.
The visit is organized by the Hampton University Scripps Howard School of Journalism and Communications and the Pulitzer Center. The Center is honored to be the education partner of The 1619 Project, creating and circulating original education curricular material as well as organizing engagements with its educational network of schools and universities and with other educational institutions across the country.
Hannah-Jones will meet with Hampton students and faculty during the day and then join in a moderated conversation with Scripps Howard student and Rhoden Fellow, Randall Williams. The evening also will feature an introduction by Marisa Porto, former publisher of The Daily Press Media Group and current Executive in Residence at Hampton University.
RELATED ISSUES