This month, from March 8 to April 4, Pulitzer Center grantee Yana Paskova and Boryana Katsarova's two portrait photographs will be exhibiting at Bulgaria's National Gallery in Sophia. Their works are among five Bulgarian photojournalists working abroad in this exhibition "ПЕТ ПОРТРЕТА."
Paskova is a freelance journalist currently residents in New York. In her project "Cuba in Flux", Paskova focuses on the intersection of democracy and communism in Havana, Mariel, and Miami. This photo (above) in the exhibition is inspired by Paskova's grandfather. 
Katsarova worked as a regular stringer-photographer for AFP in Bulgaria between 2007-2010. She later became a freelance photographer based in eastern Europe. Together with journalist Dimiter Kenarov, Katsarova's Pulitzer Center-supported projects "Ukraine: Crimea Under Siege" in 2015 follows Russia's takeover and Ukrainian revolution. 
To find more information about this exhibition, please visit the National Gallery site.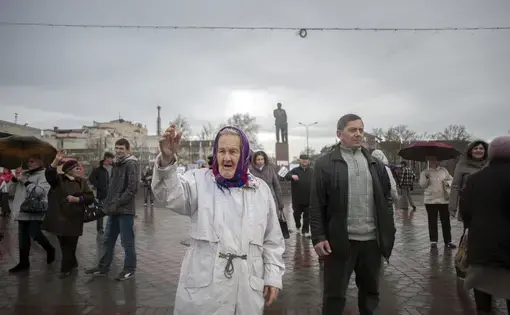 Edging to the brink of civil war, Crimea has turned into a geopolitical crisis, perhaps the gravest...
RELATED ISSUES