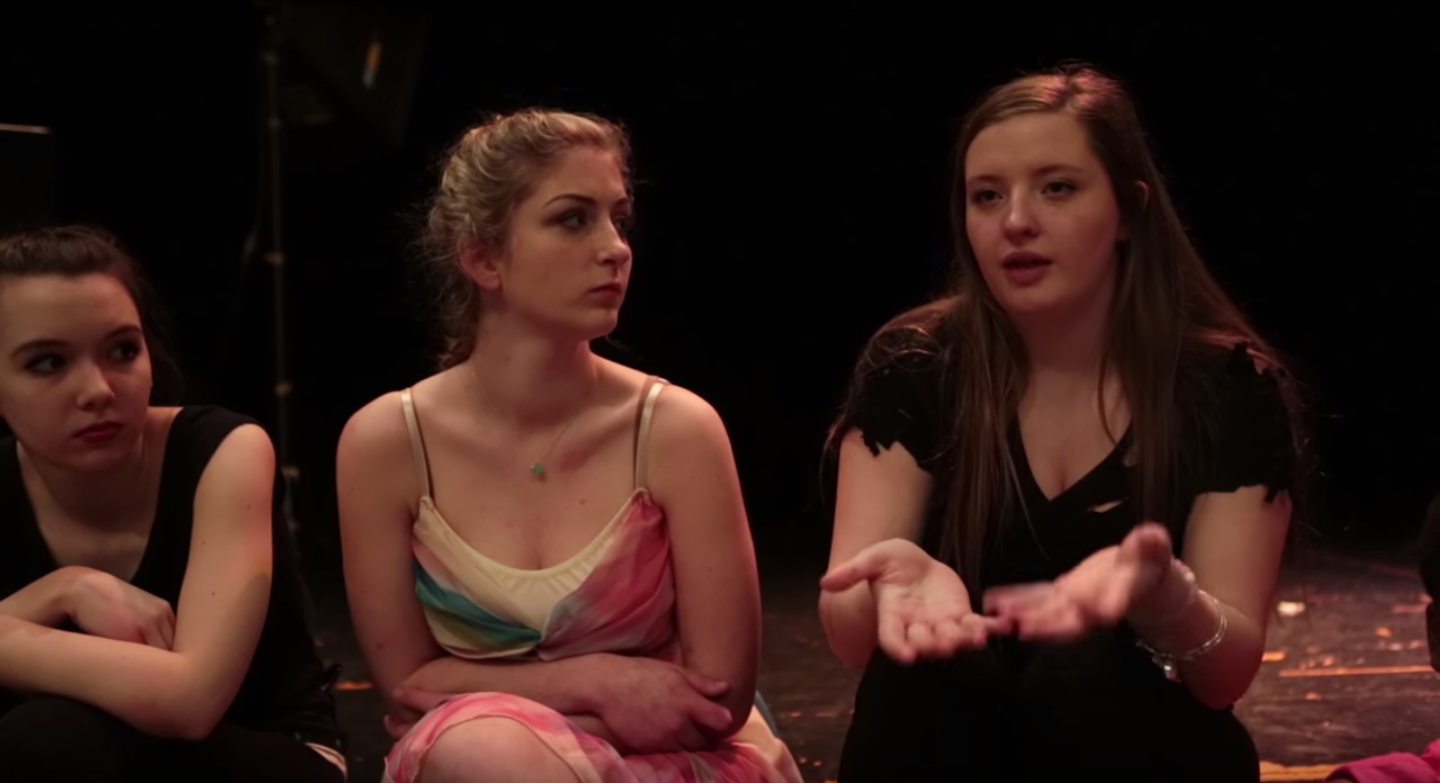 Every so often, students and educators take an interest in a global issue and act on that interest in a way that is completely breathtaking.
The Arts Academy at Benjamin Rush in Philadelphia, Pennsylvania has organized and hosted three Social Justice Days around Pulitzer Center projects -- Micah Fink's documentary The Abominable Crime, about homophobia in Jamaica; Fiona Lloyd-Davies's film Seeds of Hope, about the use of rape as a weapon of war in the Democratic Republic of Congo; and Larry Price's photographs of children in gold mines in Asia and Africa. The entire day is dedicated to "social justice": a discussion of the term; a whole-school viewing of the journalist's work; student poetry, song and dance performances; and a question-and-answer session with the journalist. Pulitzer Center staffer Evey Wilson and intern Carey Averbook traveled to Philadelphia to document the school's third Social Justice Day.
Wilson also made a video of one dance choreographed and performed by students at The Arts Academy at Benjamin Rush, inspired by a Jamaican LGBT youth named Dwayne, who was murdered in an act of homophobic violence.
Dwayne's Dance: Longing to Live Free from Pulitzer Center on Vimeo.
Want to put together your own Social Justice Day, or something like it, but aren't sure where to start? Contact [email protected].