"There has to be a public service component to your storytelling," said Pulitzer Center grantee Duy Linh Tu during the University of Missouri School of Journalism's Smith/Patterson Pulitzer Center Lecture. "The highest point of journalism may be the story you did that in fact helped a farmer farm better not just in terms of yield but also in terms of how they affected the environment."
Multimedia journalists Tu and Sebastian Tuinder visited the University of Missouri for a class visit, screening and guest lecture, and interdisciplinary panel on October 5, 2023.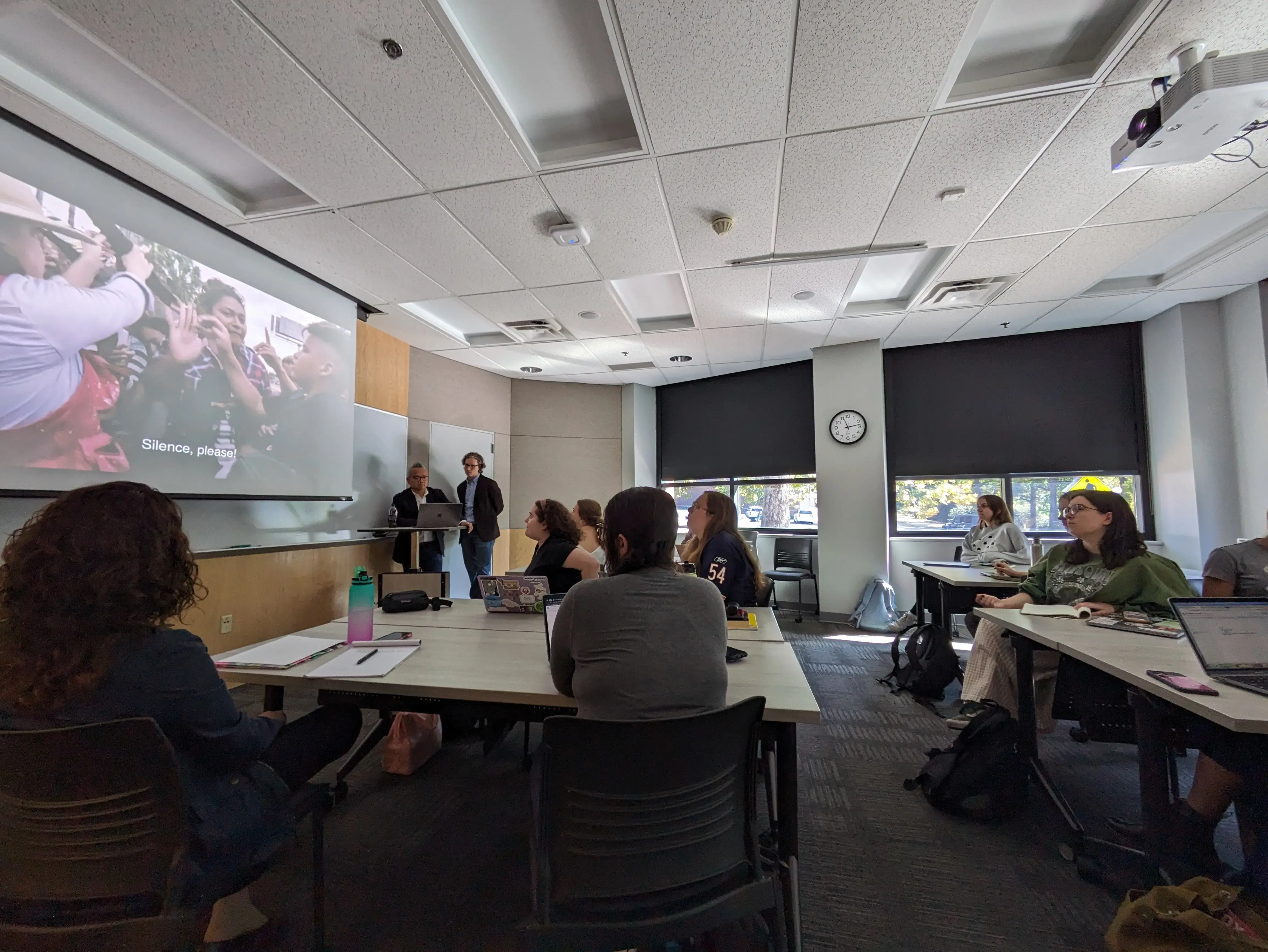 For their latest Pulitzer Center-supported project, Poisoning of the Chesapeake, Tu and Tuinder produced a documentary for Scientific American. The eight-minute film about how runoff is choking the United States' largest estuary deftly combines expert testimony, scientific realities, and personal relationships with the environment.
In a presentation to Professor Sara Shipley Hiles' science writing class, Tu and Tuinder spoke about how they have developed as multimedia journalists: "Learning journalism doesn't just happen with a degree. A lot of it is on the job," said Tu. Tuinder met Tu, a professor at Columbia Journalism School, while he was a graduate student. "Moral of the story is don't piss off your professors," he quipped.
Tuinder spoke of how, sometimes, when he and Tu transitioned to reporting on the environment, they would not bring a camera to speak with sources or visit sites: "We're here to learn and not just to extract," said Tuinder.
"Journalism isn't a job, it's a career," said Tu. "You should get to know organizations like the Pulitzer Center because if you want to do this work, you can quickly enter the industry and tell the story you want to tell."
After screening their documentary to an audience of 70, Tuinder spoke about how they "came up with a story about scientific issues, with climate issues, that connects with people."
"The science doesn't mean anything if not for the people," said Tu. "A part of science journalism we learned to fall in love with […] is […] how to connect the science with the human experience."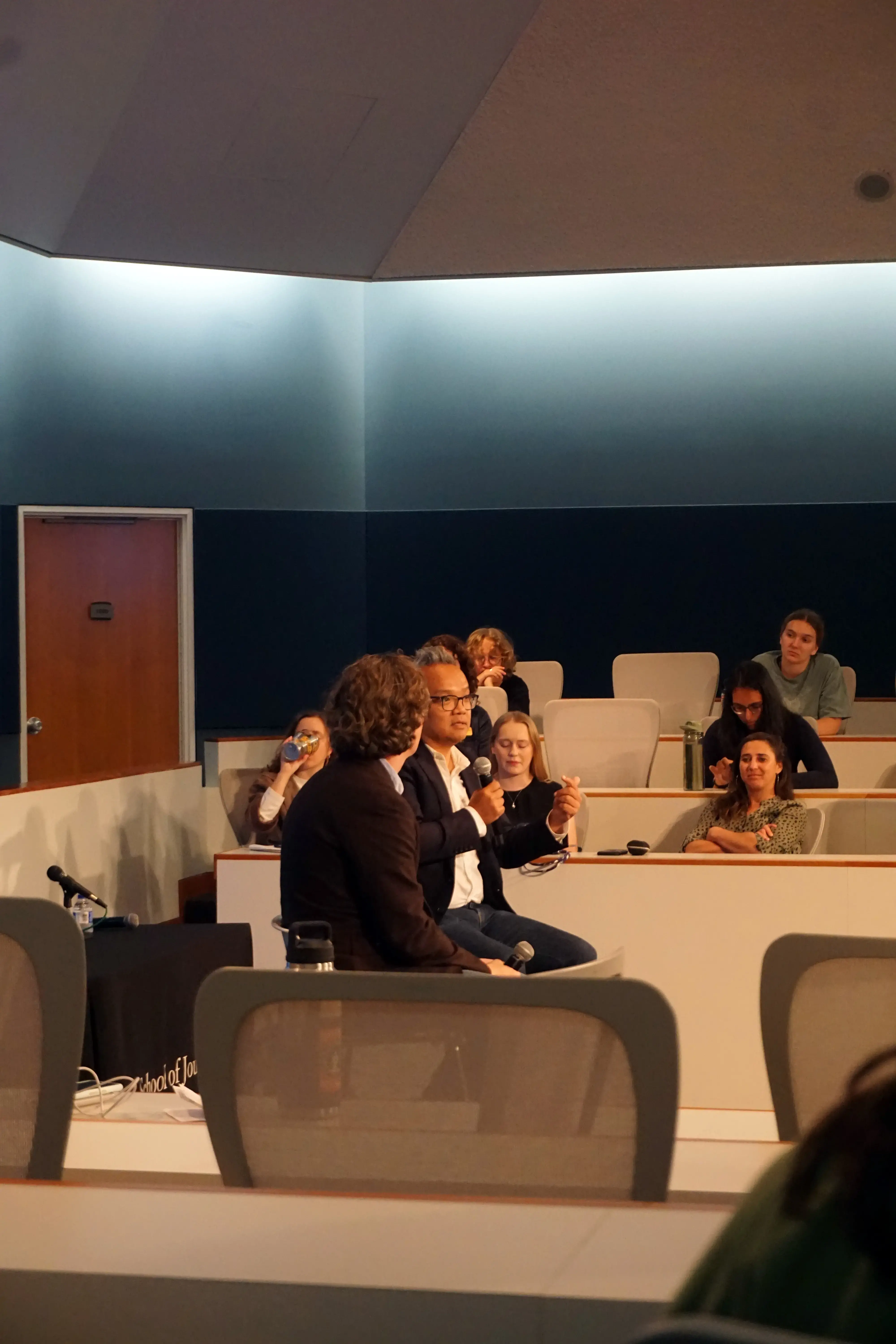 Students Josie Heimsoth and Joy Mazur, contributing writers for the Pulitzer Center-supported project investigating the fertilizer industries in Florida and Missouri, and Kelly Wilson PhD, an expert in food systems and associate director of the Center for Regenerative Agriculture, then joined Tu and Tuinder for a panel discussion.
Heimsoth set out to quantify the environmental impact of nitrogen fertilizer. Her story ended with a call to find solutions that meet the needs of farmers, suppliers, and the environment. Mazur said The Price of Plenty "was an amazing story to work on. It really highlighted to me how all of the waterways in the U.S. are connected."
Connection became the conversation's central theme. "Before we think about why [fertilizer] is a problem, we have to think about how we got here," said Wilson. Farmers face considerable costs in regenerative agriculture, especially as buyers demand greater yields for growing populations. The Center for Regenerative Agriculture supports farmers in realizing sustainable solutions "with an understanding that [fertilizer] is an environmental, social, and economic problem in nature."
These linkages require "more precise language not just for political reasons, but because we have to be more precise ourselves for what we're reporting on," said Tu. The term "climate change," he said, "[is] journalistically […] poor because there's a lack of specificity and a lack of transfer of knowledge. Climate change is a bucket of things. It is fires, coastal erosion, hurricanes."
"What is important is that we continue to tell these stories," said Tu. "It has been a gift to be able to take the time, the reporting time, the time on screen, the engagement time," he said. Tuinder said that the time afforded by the Scientific American and the Pulitzer Center allowed them to verify information with "people power, that is, talking to as many people as possible."
Finally, the panelists discussed difficulties in reaching audiences with public interest journalism. "Your good journalism matters," said Tu. "The long-term effect of journalism, the verified information in an authentic way, is real."
A special thank you to Professor Sara Shipley Hiles and donor Russ Smith for making all of this possible.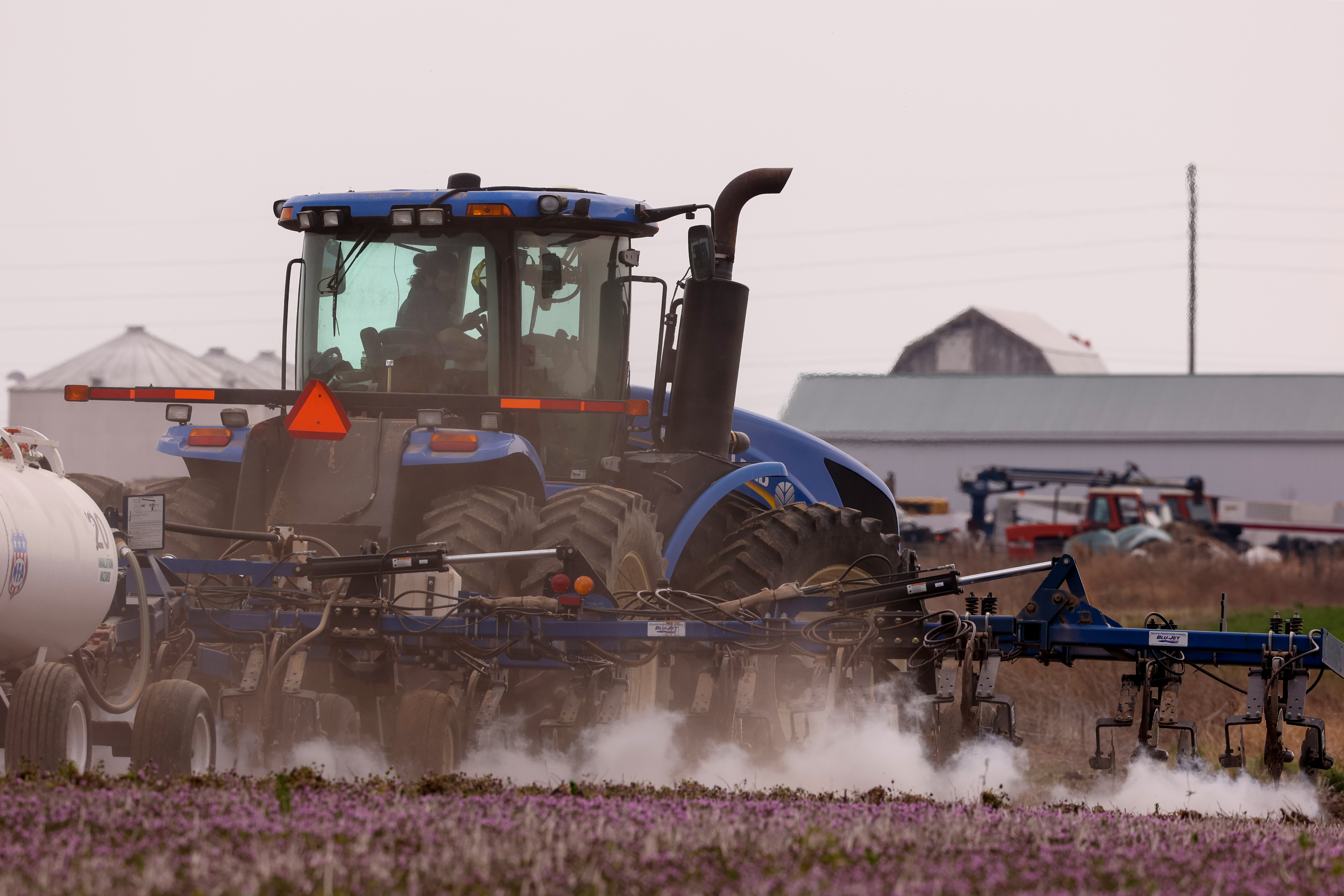 The Price of Plenty teamed up student journalists at the University of Florida and the University of...
RELATED ISSUES