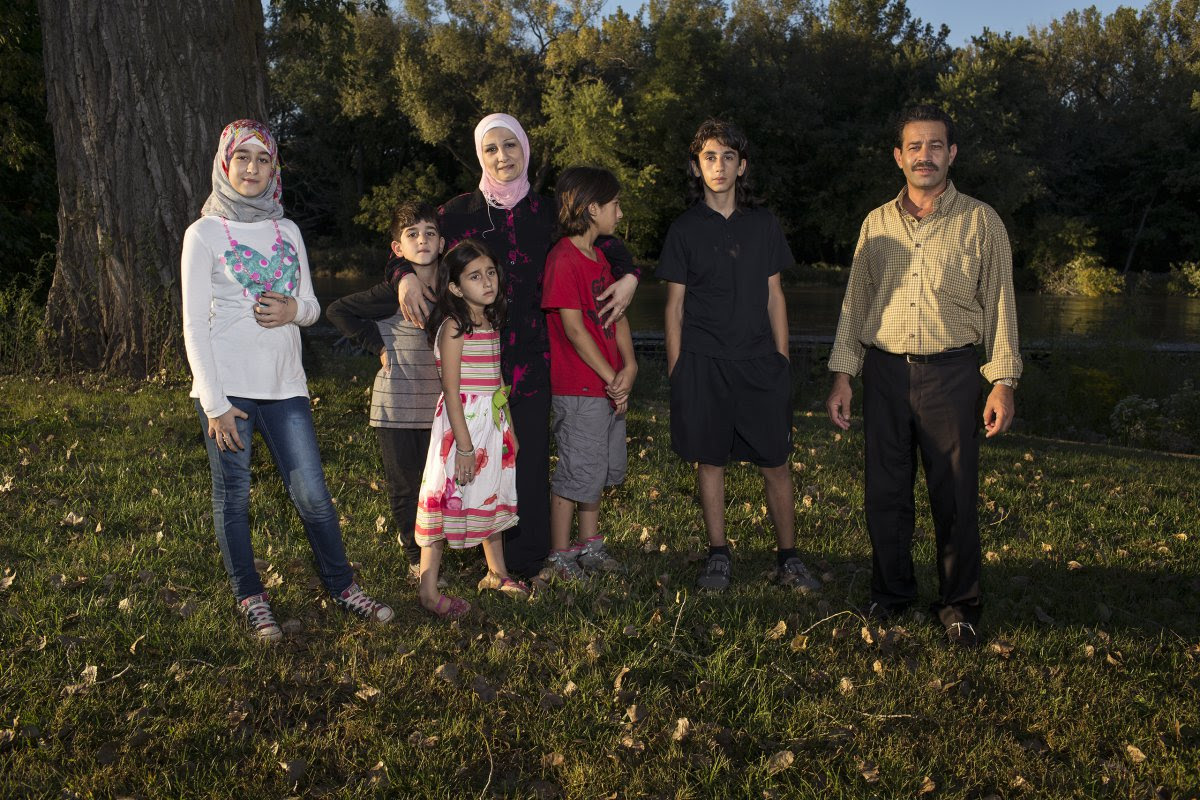 Syrian Refugees, at Home in Iowa
Robin Shulman

As this divisive election comes to an end there's a hopeful, poignant report for Time by grantee Robin Shulman, detailing the new life of a Syrian family of seven in the suburbs of Des Moines. The parents have found work in a local hotel, the mother is enrolled in English classes, the children are happily settled in school. A neighbor across the street, a supporter of Donald Trump, tells Robin that he has come to realize that his worries over accepting Syrian refugees were misplaced. "Obviously they're not bringing anything but children playing outside," he says. "I see kids kicking a soccer ball, riding their bikes, playing with each other."

"Fractured Lands," in the Classroom
Fareed Mostoufi and Anne-Michele Boyle

The Pulitzer Center's partnership with The New York Times Magazine on "Fractured Lands" is bringing that landmark Middle East reporting to students across the country—from graduate seminars to community forums to the creation of children's books at Michelle Obama's alma mater in Chicago.

Mist and Mystery in Borneo
Kent Wagner

Kent Wagner, a graduate student reporting fellow at our Campus Consortium partner American University, captures through video the beauty of Borneo, the devastation of deforestation, and the threat to ancient cultural traditions.
RELATED ISSUES