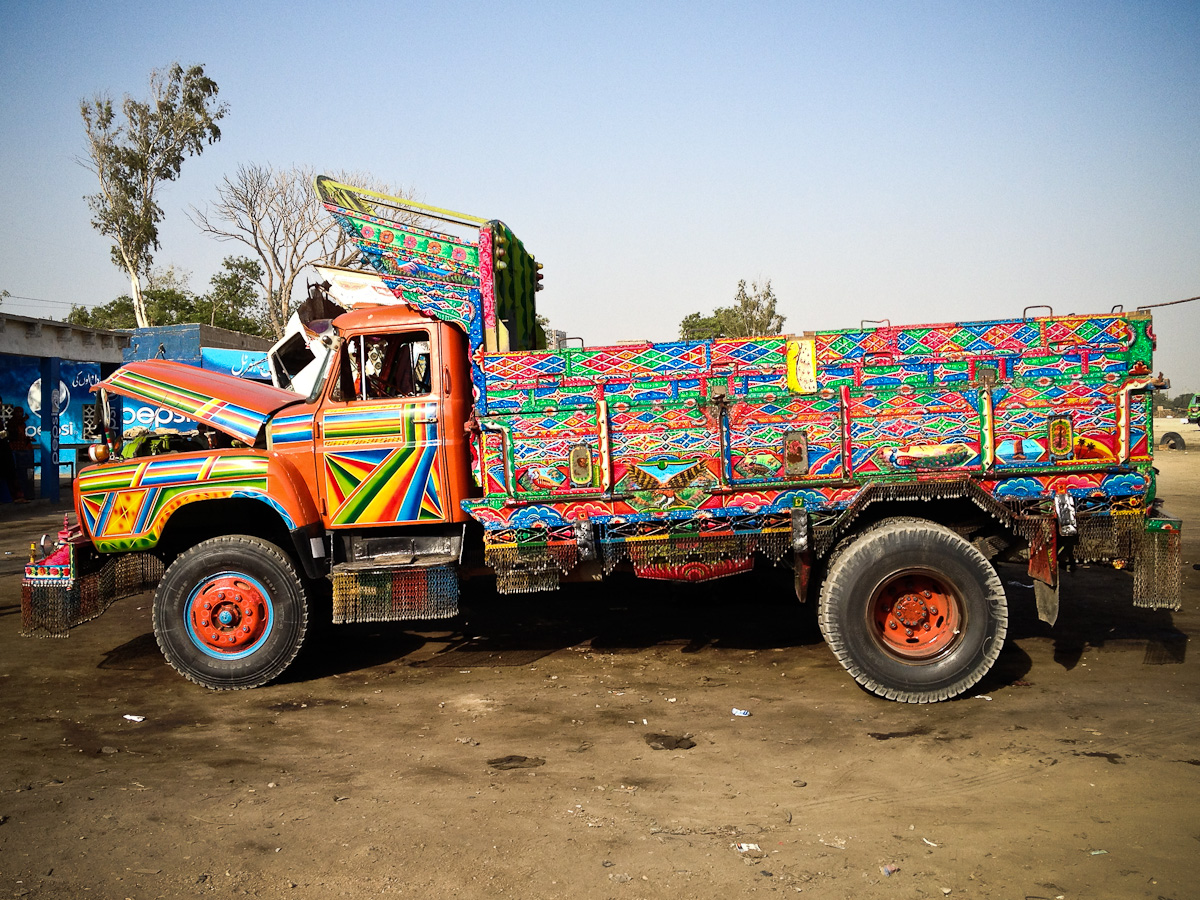 ON THE KHYBER ROAD

When the Pulitzer Center agreed with Foreign Policy to co-publish a series of e-books on borderlands, we hoped to send great writers to explore some of the more contested regions of the world—and let them use the longer-form platform of e-books to tell their stories in a deeper, more compelling way. Matthieu Aikins has done just that in "Bird of Chaman, Flower of the Khyber: Riding Shotgun from Karachi to Kabul in a Pakistani Truck," a mesmerizing account of a single trip through the Kyber Pass that somehow encapsulates the whole harrowing story of America's decade-long engagement in that region.

COMBATING FAKE DRUGS

The flood of fake drugs is an increasing threat to public health, and a subject of continuing interest to the Pulitzer Center. Grantee Esha Chhabra, writing for the Guardian, reports on a promising new weapon in the fight to beat back the fakes: the use of mobile-phone technology to authenticate drugs. The India-based initiative is aimed at coding drugs so that consumers, even those with basic phones, can verify that what they are buying is real. The stakes are high: The experts Esha quotes say that fake drugs lead to 100,000 deaths per year.

THE FIRST 1,000 DAYS

Grantee Roger Thurow's previous book, "The Last Hunger Season," was a novel-like story about the extraordinary challenges faced by small-scale farmers in western Kenya, and the difference that new agricultural techniques and inputs were making in their lives. Roger has just launched an equally exciting project, in collaboration with the Pulitzer Center, that will track the impact of better nutrition and health practices for children in the critical first 1,000 days after conception, with ground-level reporting from Uganda, India, Guatemala and the United States. This week we feature the first of many dispatches as we follow Roger on this journey.

CHINA IN ZAMBIA, GOOD AND BAD

Grantee Alexis Okeowo's first report from Zambia is an eye-opening account of China's rapidly increasing presence in that country, and across Africa. China is making real improvements, from health care to government buildings and jobs, a local watchdog tells her, but there are also incidents of labor abuse and the sense among many Zambians that they are losing control of their own economy.

FROM BOSTON TO DAGESTAN

The alleged bombers of the Boston Marathon have family roots in the Russian region of Chechyna and one of them spent several months last year in nearby Dagestan. In an Untold Story our guest writer James V. Wertsch, vice chancellor of Washington University in St. Louis and a specialist on the Caucasus, says that what we don't know about the Tsarnaevs shouldn't keep us from absorbing what we do know—or should—about the tangled history of their native land. Washington University is one of our Campus Consortium partners.
RELATED ISSUES