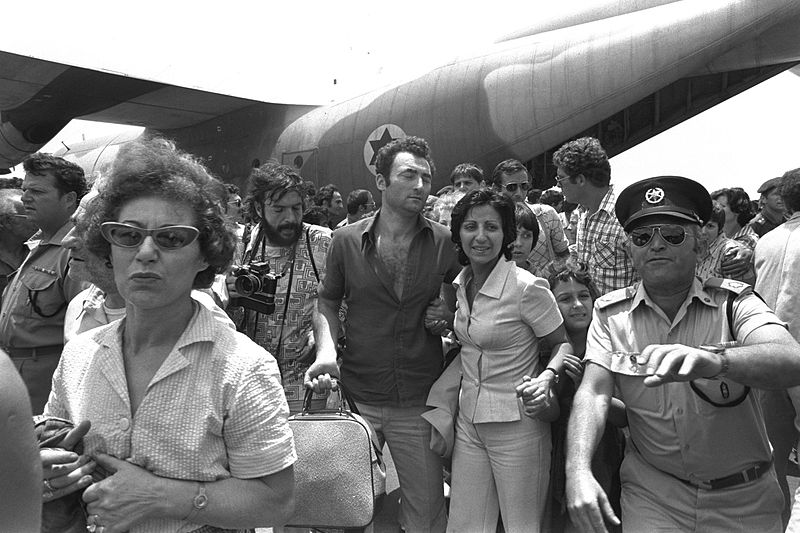 To view this newsletter in your browser, click here.

An Entebbe Backstory
Helen Epstein

July 4th marked the 40th anniversary of the dramatic Israeli commando raid that rescued 102 hostages who were being held at the airport in Entebbe, Uganda, after their Air France flight had been hijacked by Palestinian militants. Why did the hijackers choose Entebbe? "The short answer is that Idi Amin, Uganda's erratic dictator at the time, was a staunch supporter of the Palestinian cause and a professed enemy of Israel," explains Pulitzer Center grantee Helen Epstein. "But there is a longer answer: Israel itself helped install Amin in power, creating a monster who turned on his former patrons." Helen explores the little-known backstory in this piece for The New Yorker.

See the related lesson plan from our Lesson Builder tool.

Collateral Damage
Paula Bronstein

"This is what happens in Afghanistan," says grantee Paula Bronstein. "It's nonstop carnage, these people are the collateral damage, and they're barely making the news." Paula's stark images bring home the reality of an American war that many would like to forget.

The End of AIDS
Jon Cohen

Can South Africa's ambitious 90-90-90 initiative really reverse the AIDS epidemic by 2020? Grantee Jon Cohen provides a sobering reality check ahead of this month's biannual International AIDS Conference in Durban.

RELATED ISSUES

Governance

Issue
Conflict and Peace Building
Conflict and Peace Building