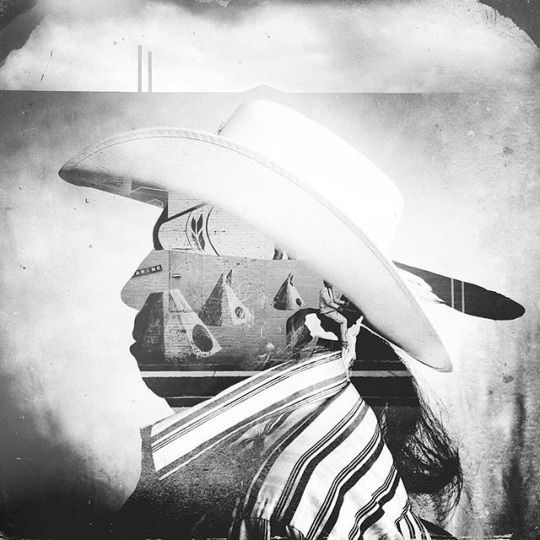 A FIRST NATION TRAGEDY

It sometimes happens that while reporting one story, a journalist stumbles onto another entirely unexpected story that turns out to be even more compelling. Such was the case when Pulitzer Center grantee Daniella Zalcman set out to document the startlingly high rates of HIV/AIDS among Canada's indigenous First Nation inhabitants.

What she found was that most of those engaging in high-risk behaviors were survivors of a brutal network of government-operated Indian Residential Schools meant to assimilate young indigenous students into Canadian culture. Indian agents would take children from their homes and send them to church-run boarding schools where they were punished for speaking their native languages or observing any indigenous traditions. Many were sexually and physically assaulted. The last residential school closed in 1996. The Canadian government issued its first formal apology in 2008.

In this remarkable series of multiple exposure photographs that appeared on the CBC/Radio-Canada website and The New Yorker's Instagram feed, Daniella gives voice to some of the survivors. As one man tells Daniella "I was away from my family from the age of 6 to 16. How do you learn about relationships, how do you learn about family? I didn't know what love was. We weren't even known by names back then, I was a number."

RWANDA'S NEW GENERATION

Twenty years ago, Rwanda witnessed a terrible genocide in which more than 800,000 people were killed. Since then, a new generation has come of age and a new Rwanda has come to the fore. In their wide-ranging series on Rwanda after the genocide, Pulitzer Center grantees Tik Root, Wyatt Orme and Juan Hererro report on how the government has put an enormous emphasis on connecting the country to the rest of the globe and instilling an entrepreneurial spirit. Much hope has been invested in young people born after the genocide.

In this segment for the PBS NewsHour, Tik and Juan combine with NewsHour correspondent P.J. Tobia to tell the story of how some of the country's young, tech-savvy entrepreneurs have used their skills to help small-scale farmers become more proficient and self-sufficient.

"The 1994 genocide still rings around in the minds of people. But Rwandans have actually changed a lot," explains one young entrepreneur who has devised a method to help dairy farmers keep better track of the milk—and the profits—that their cows produce. "Actually, when a farmer tells me, thank you, I feel competent, more motivated, and that's the best reward you can expect when you're an entrepreneur."

IRAN'S NUCLEAR SECURITY

Western intelligence agencies and Israel sought to disrupt Iran's nuclear program through targeted assassinations and by introducing a computer virus called Stuxnet into Iran's nuclear facilities. At least five Iranian nuclear scientists were killed in the covert war.

As the U.S. Congress prepares to debate the Obama administration's new nuclear deal with Iran, Pulitzer Center grantee Reese Erlich reports from Tehran that misgivings and mistrust about the historic agreement abound on both sides. Skeptics in Congress view Iran as an aggressive power trying to create a Shia Crescent under its control, stretching from Lebanon through Syria, Iraq, and into Bahrain and Yemen. At the same time, Iran sees itself hemmed in by hostile U.S. forces in Iraq, Afghanistan and the Persian Gulf.

Reese, in this dispatch for Vice News, also notes that within Iran there is concern about the high cost of going nuclear. "I have always said that if we judge our nuclear program on purely economic criteria, it is a big loss—meaning that if we calculate the cost of the products, it makes no sense at all," said Abbas Araghchi, Iran's chief nuclear negotiator in Vienna. "But we paid these costs for our honor, our independence and our progress."

Until next week,

Tom Hundley
Senior Editor
RELATED ISSUES