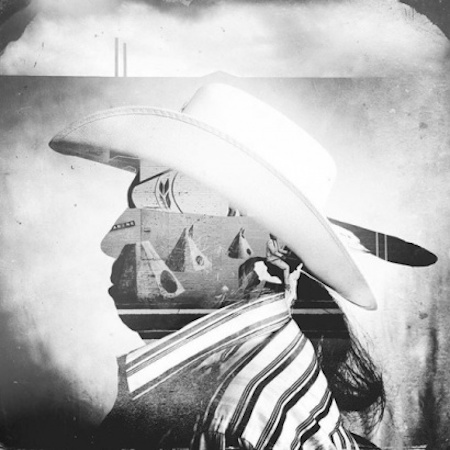 An award-winning American photojournalist is using her lens to call attention to the haunting legacy of the residential school system in Saskatchewan and the rest of Canada.

Daniella Zalcman's multiple-exposure photos of Saskatchewan residential school survivors are being featured on The New Yorker magazine's Instagram page this week.

The portraits were taken both on her iPhone and a film camera during a visit to Saskatchewan last week.

"I have worked on some dark, very heavy stories in my career and this is just the most depressing story I have ever worked on," she said.

Residential school 'not something we think about'

Zalcman, who is based in New York and London, believes not enough people, including Canadians, know about the history or the lasting effects the government-run program had and continues to have on indigenous communities.

"I learned just how significant and impactful intergenerational trauma can be and it is something that we don't necessarily think about and that, I think, we easily take for granted," Zalcman said.

"We think about things that happened in the past and we assume they are bygones, and that is just not the case."

Zalcman knew nothing of the residential school history in Canada until last year, when she was sent to a conference in Melbourne, Australia called AIDS 2014 where she was covering a story on the criminalization of homosexuality in Uganda.

The organization she works with, the Pulitzer Center on Crisis Reporting, asked her to look into another story involving HIV and indigenous communities. She soon learned there was a crisis in Canada, and in October 2014, she travelled to Saskatchewan, British Columbia and Ontario.

Focus turns to residential schools

"I very quickly realized that every single indigenous HIV positive person I interviewed was either themselves a product of residential schools or the child of residential school survivors," Zalcman said. "So to me, that became so obviously the greater story."

Zalcman returned to Saskatchewan last week and met with a number of survivors. She also visited the sites where residential schools once stood, including Lebret, Sask., and Lestock, Sask.

She has heard many stories, but said one that stands out most came from a survivor who believes nerve gas was being tested on himself and other students.

"For a long time this man was also sexually abused as a student — went through some unspeakable trauma. And so for a long time he kind of associated it with some awful PTSD-induced nightmare that he had," Zalcman said.

That changed when he met another former student who recalled the same repressed memories.

Zalcman said it is these stories that have, for the first time, compelled her to turn her work into a travelling exhibit.

Making history 'accessible'

"I would really like to make them more accessible and I would really like to reach both the Canadian and American audience because I still think too many people just don't know these stories."

She is disappointed with the outcome of the Truth and Reconciliation Commission's work, noting the public testimonies have not been shared online and are only currently accessible at the University of Manitoba.

"And in the wake of the seven-year process, which concluded in June, I have yet to see any evidence that this work is being presented in an accessible way," Zalcman said.

She said she hopes her work can lead to greater public awareness and help in the healing process.

View the full slideshow here on the CBC News site.
RELATED ISSUES