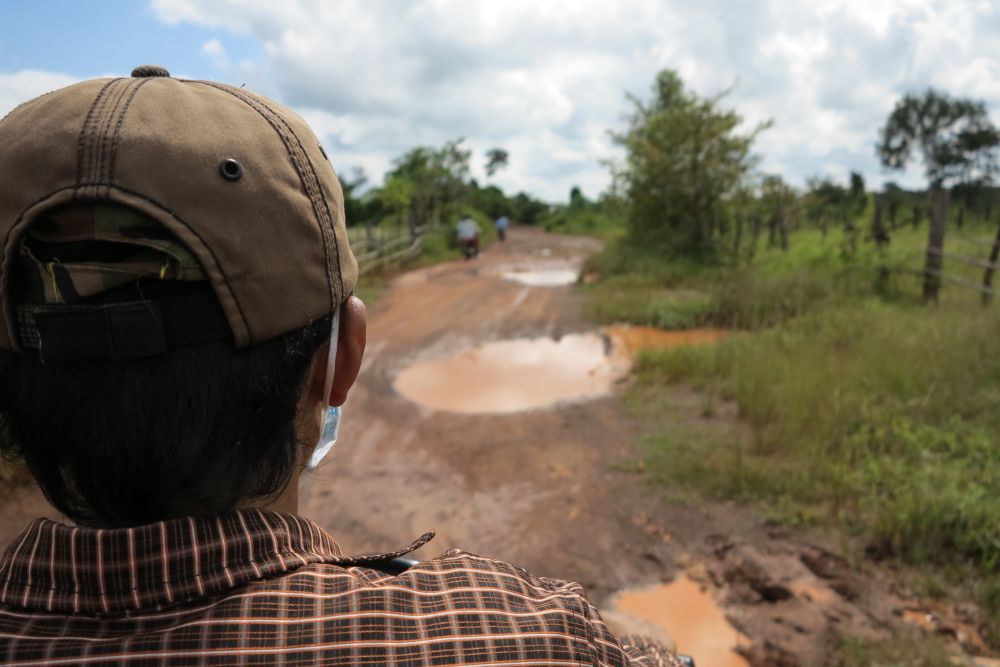 REPORTING IN A DANGEROUS ENVIRONMENT

For journalists working in resource-rich developing countries, writing about political corruption can be far more dangerous than reporting from the frontlines of a war. Environmental journalism, in particular, has turned deadly. Since 2004, according to data from the Committee to Protect Journalists, 34 environmental journalists have been killed in the field—more than have died in Afghanistan.

Pulitzer Center grantee Saul Elbein has been following the story of journalists working in Southeast Asia. In this piece, for The California Sunday Magazine, Saul tells the story of Jerry Ortega, a Filipino radio journalist who was murdered after exposing the corruption of a local political dynasty, and Elgin Damasco, his successor on the air who is now accompanied everywhere by armed bodyguards.

"The Philippines is one of the most dangerous countries in the world for journalists," says Saul. "According to the Philippine Center for Media Freedom and Responsibility, at least 168 journalists have been killed since 1986, when the Marcos dictatorship fell and democracy was restored. About half of the dead have been freelance broadcasters, like Damasco."

CALL AN AMBULANCE

Jae Lee, one of our student fellows from Washington University in St. Louis, traveled to Uganda to research a story on that country's inadequate healthcare infrastructure. He witnessed first-hand just how inadequate when a man collapsed in the hallway of the hotel where Jae was interviewing a source—and no one bothered to call an ambulance. It fell to Jae to administer CPR. Unfortunately, the man could not be revived.

In his report for Scientific American, Jae describes EMS teams that arrive at the scene with no medical training and he visits a hospital emergency room staffed by nurses who seem to have no idea of what to do in an emergency.

"With the already limited government funds for healthcare targeted to treat infectious diseases such as malaria, tuberculosis, and HIV, there is nothing left to improve any phase of emergency medicine," says Jae. "Uganda's emergency medical system currently depends on the support of poorly-funded non-governmental organizations."

NOT SO CHARITABLE TAX DEDUCTIONS

With two new ground-breaking stories in last week's editions of Haaretz, Pulitzer Center grantee Uri Blau exposed more of the murky trail of tax-exempt donations from the United States that support illegal Israeli settlements in the West Bank.

In one story, Uri introduces us to the head of a modest family-run textile business in midtown Manhattan that serves as a conduit for the Central Fund of Israel. Between 2009 and 2013, the CFI raised over $70 million in the U.S. and transferred almost all of it to Israel and the West Bank.

Uri's reporting has gotten the attention of pundits and policymakers. New York Times columnist Roger Cohen cited Uri's investigative series and quoted Daniel Kurtzer, a former American ambassador to Israel, explaining why the flow of money harms U.S interests: "The government — and we, the public — are subsidizing an activity which undermines government policy."

SOCIAL IMPACT

Our Instagram account surpassed 11,000 followers! Follow us @pulitzercenter to see reporting from our grantees.

Until next week,

Tom Hundley
Senior Editor
RELATED ISSUES