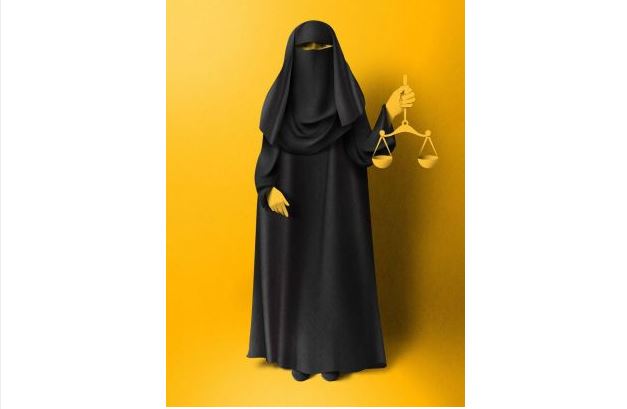 HARSH LAW

The Saudi legal system's penchant for capital punishment—47 executions in a single day last week—has touched off a new round of sectarian violence in the Middle East and resulted in a dangerous rupture in relations between Saudi Arabia and Iran. Even before the latest round of beheadings, the kingdom had already carried out more executions—at least 150—than it had in any year since 1995.

"The kingdom also executes an unusually high number of women, compared with other countries that practice the death penalty," writes Pulitzer Center grantee Katherine Zoepf in her piece for The New Yorker about the emerging role of women in the Saudi legal system.

"This is typically explained by the fact that so many nonviolent crimes are punishable by death under Saudi law. But some Saudi activists suggest that it is also because the list of capital offenses includes several that are effectively 'women's crimes.' Women are charged with adultery more often than men. In November, in an adultery case, a married woman was sentenced to death by stoning; her unmarried male partner received a hundred lashes."

GETTING RICH AT THE EXPENSE OF THE POOR

The World Bank is supposed to help the poor, but as Pulitzer Center grantees Matt Kennard and Claire Provost report in their story in the current issue of Mother Jones, the International Finance Corporation, a little-known but increasingly influential branch of the World Bank, seems to be dedicated to helping the rich get even richer.

Matt and Claire spent nine months investigating the IFC, visiting half a dozen countries to get a ground-level view of its investments. "We found that across Africa, Asia, eastern Europe and Latin America, the IFC has backed enterprises that include private health care companies that cater to the elite, and multinational supermarkets known for poor labor practices and displacing small, family-run businesses." It has sunk more than a billion dollars into luxury hotel properties in the developing world.

The IFC is a big money-maker for the World Bank, earning $1.5 billion on its investments in 2014, but the main beneficiaries appear to be dozens of multinational corporations and private enterprises that are owned or controlled by some of the world's richest people.

BEING MUSLIM IN EUROPE

A year ago this week, gunmen acting in the name of Islam attacked the Paris offices of the humor magazine Charlie Hebdo, murdering 12. Eleven months later, the city was stunned by yet another attack, apparently orchestrated by the Islamic State, that left 130 dead. In France and elsewhere, the backlash against Europe's growing Muslim minority has been palpable.

Pulitzer Center grantee Nick Shindo Street, senior writer with the Center for Religion and Civic Culture at the University of Southern California (one of our Campus Consortium partners), traveled to France, Belgium, Britain and Sweden to meet with young Muslims who are working with a variety of progressive groups to forge a different kind of Muslim identity.

In this report for the Los Angeles Times Nick spoke with Muslim activists who have joined forces with LGBT, feminist and Jewish groups. "What unites them," writes Nick, "is the idea that adapting Islam to the West is a two-way street. Muslims must be willing to oppose discrimination against other groups if they want to enlist non-Muslim allies in the fight against head-scarf bans and other constraints on religious expression."

A NEW DAY

Look for our newsletter on Tuesday instead of Monday.

Until next week,

Tom Hundley
Senior Editor