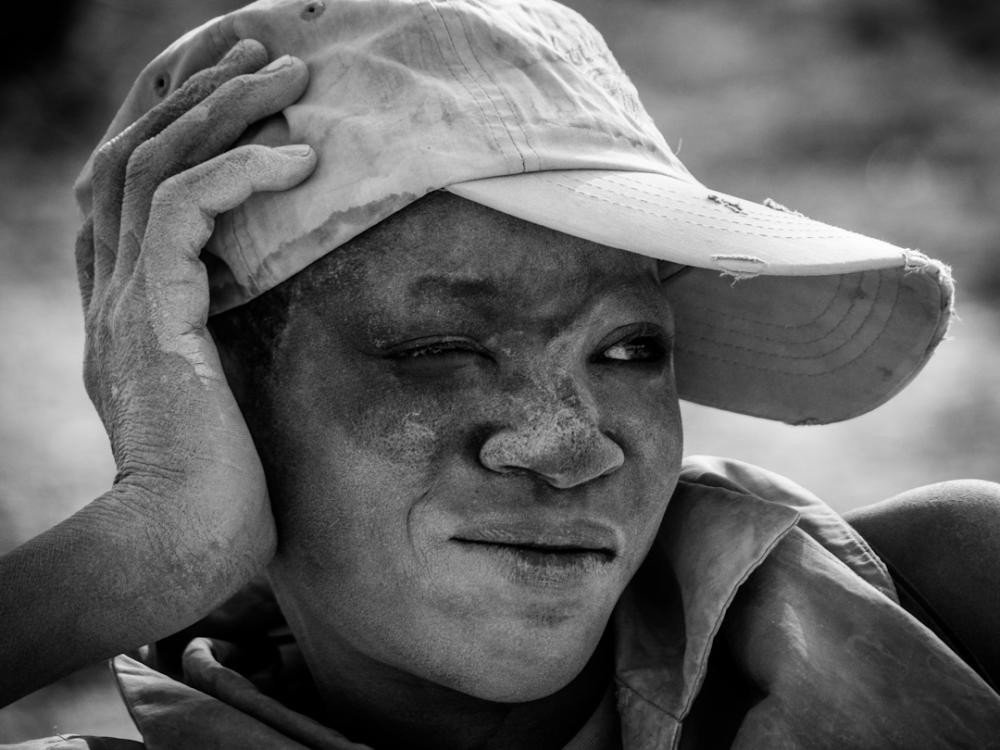 PULITZER E-BOOKS, NOW ON AMAZON!

We are excited to announce that our award-winning e-books, "In Search of Home" and "Voices of Haiti," are now available on Amazon. For iPad users, the enhanced iPad versions continue to be available too from the Pulitzer Center. We had a free e-book giveaway at the end of July in honor of Building Learning Communities, an important education conference at which Education Director Mark Schulte spoke. Nearly 1,000 e-books were downloaded during the promotion, a terrific response and a testament to the growing appeal of this new market.

The e-books are now back to their regular prices, $3.99 for the enhanced iPad version and $1.99 for the version on Kindle. We think they're still a bargain, and the proceeds go to our journalist contributors. Your downloads help us deliver in-depth international journalism so crucially needed in today's media landscape—and sustain the careers of the journalists who make that possible. The most important marketing for e-books is online reviews. Please share yours, on iTunes, Amazon and GoodReads. Help us spread the word.

THE CHILD MINERS OF BURKINA FASO

Photojournalist Larry Price's remarkable project on child labor in the remote gold mines of Burkina Faso has already been featured on PBS NewsHour and in The Philadelphia Inquirer. This past week we have published a heart-rending series of photo essays on Untold Stories, detailing in poignant prose and unforgettable images the cost of gold for these children in a country whose name most consumers don't even know.

IN MALAWI, ON THE EDGE

The southeastern African nation of Malawi has been the subject of two separate Pulitzer Student Fellow projects this summer. Kerstin Egenhofer, a graduate student in public health at Boston University, is writing about an innovative program of cash transfers to the poor and the challenges that program has faced. Luke Messac, who is pursuing dual degrees in medicine and in history and the sociology of science at the University of Pennsylvania, is writing about an issue that could worsen pressures on the poor: a government plan to start imposing fees in a health care system that was previously free.

PLAGIARISM ON A PULITZER CENTER WATER PROJECT

The Pulitzer Center has removed from its website all content associated with two projects, "The Purifying Ganges" and "Sierra Leone: Water is Gold." We took this action after discovering that an "Untold Stories" dispatch submitted on the Ganges project contained multiple instances of plagiarism.

When confronted with this evidence Mustafah Abdulaziz, the grantee on both projects, said the material in question had been contributed by Indian photojournalist Akshay Mahajan. Mahajan traveled along the Ganges with Abdulaziz and was featured in the dispatch but was not himself a Pulitzer Center grantee. Mahajan acknowledged his guilt in an email to the Pulitzer Center.

Our grantees are responsible for the accuracy and integrity of material they submit to the Pulitzer Center. We do not tolerate plagiarism, as we explicitly state in the Ethics and Standards Policy that is posted on our website and that we require all journalists to read as a condition of our reporting grants. We apologize to the publications and journalists whose work was abused.
RELATED ISSUES