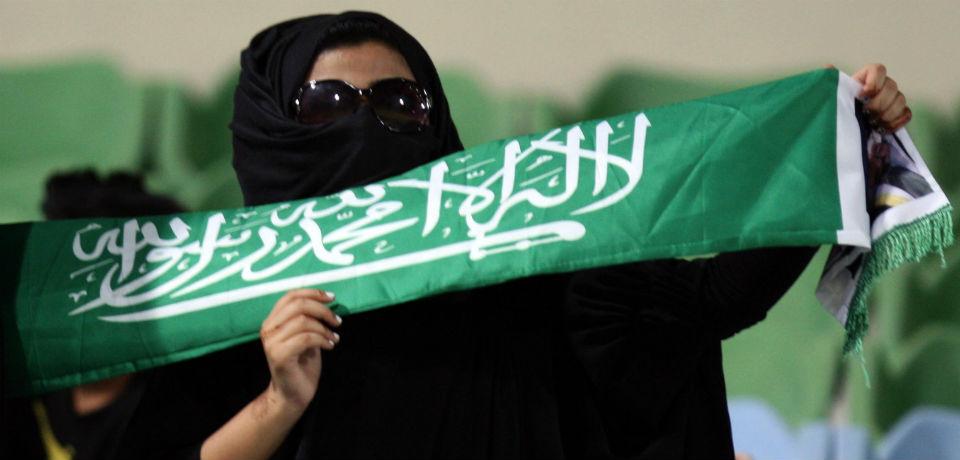 NEW KING NO SHOW

King Salman, Saudi Arabia's new leader, was conspicuously absent from last week's summit of Gulf monarchs at Camp David, a snub that was calculated to signal Riyadh's displeasure with the Obama administration. In particular, the Saudis are unhappy with the Iran nuclear deal and also the administration's efforts to bring a halt to the Saudi air assaults on Yemen.

"While Riyadh argues that it is at war in Yemen with Iranian proxies who threaten the kingdom's security, Washington has gently pushed for an end—or at least a pause—to the military activity as the humanitarian crisis there deepens," writes Elizabeth Dickinson in this dispatch for Foreign Policy.

Elizabeth has been in the kingdom, talking with ordinary Saudis about recent shifts in the country's internal governance and foreign policy.

"One reason the Saudis seem in no hurry to end the fight [in Yemen] is that there has so far been no hint of public dissatisfaction at the military campaign. Both in the tightly-controlled domestic press and social media, many have praised the Saudi efforts: Newspapers laud each day's airstrikes, the radio plays songs in praise of the operation, and Twitter and Facebook are alight with praise and heroic-looking montages of the king," writes Elizabeth. "Some Saudi women took up a social media campaign urging fellow females to put aside fears of long deployments and marry soldiers," one source told her.

THE REAL COST OF GOLD

For several years, Pulitzer Center grantee Sim Chi Yin has been making a long journey to China's remote interior to watch men die. Her powerful documentary, for National Geographic, shows the unseen cost of gold mining in China—the world's leading gold producer.

The men are dying of silicosis, a form of pneumoconiosis, which affects an estimated six million workers who toil in China's gold, coal, or silver mines or in stone-cutting factories. It's the country's most prevalent occupational disease. "What the statistics can't capture," says Chi Yin, "are the miners' slow deaths. The men waste away, their lungs gradually scarring or becoming hardened from the dust they breathed years earlier. The disease is irreversible—a lung transplant is the only known cure—but is preventable with protective gear and ventilation while drilling."

Chi Yin's film tells the story of one miner, a man named He Quangui, who lives in an old earthen house with his wife, Mi Shixiu. "Mr. He has been struggling with silicosis for over ten years—surviving longer than most in his area. He keeps a notebook to record the names of those who've succumbed to silicosis. Flipping through it, he tells me: 'I've watched them die, one by one. I know one day it will happen to me too.'"

THE COURAGE OF ONE

When Annesha Taylor bravely became the public face of Jamaicans living with HIV/AIDS, Pulitzer Center grantee Kwame Dawes celebrated her courage in a series of poems. Annesha recently died of complications related to her illness. In this remembrance, Kwame talks about Annesha's life, her singular strength and her lasting legacy:

"If we, in Jamaica, have made any progress on reducing the level of stigma associated with HIV/AIDS, if people are less likely to attack people living with the disease in Jamaica, a lot of that is owed to what Annesha did when she became the public face of the disease.

"When Annesha went public, I met many people living with the disease who would not. They were from all levels of Jamaican society. They said they could not do it, they said that Jamaica would not be accepting and they would suffer consequences. Some have died, and there were whisperings around their deaths. Their families sought to hide the fact of their HIV/AIDS. So even in death they remained a stigmatised people—they were hiding in shame for something that was as much their fault as diabetes may be the fault of the diabetic or cancer may be the fault of the cancer patient," Kwame writes in The Gleaner.

"The work Annesha and others did deserves credit for this progress, even if we still have a long way to go. She is going to be buried as a woman who died of complications associated with HIV/AIDS. Even in death, she is breaking taboo, challenging myths and ignorance. There is no hiding it. There will be no euphemisms about her death. And there will be no snickering."

OUT OF EDEN EDUCATIONAL PROGRAMMING

Last week we brought together nearly a dozen professors from universities, including several of our Campus Consortium partners, to explore Paul Salopek's seven-year, 22,000-mile Out of Eden Walk. The Pulitzer Center is Paul's educational partner, working mostly with secondary school students and educators.

Now we're aiming to bring this project to more colleges. The walk offers a unique window into early migration routes and modern day issues—a terrific resource for educators in a wide range of fields: anthropology, geography, environmental science, religion, journalism and more.

Don Belt, who has known Paul since his early days at National Geographic, developed a curriculum for a pioneering course on the Out of Eden Walk for Virginia Commonwealth University. Don's curriculum is available now. Let us know if you're interested in teaching the walk at your school.

Until next week,

Tom Hundley
Senior Editor
RELATED ISSUES