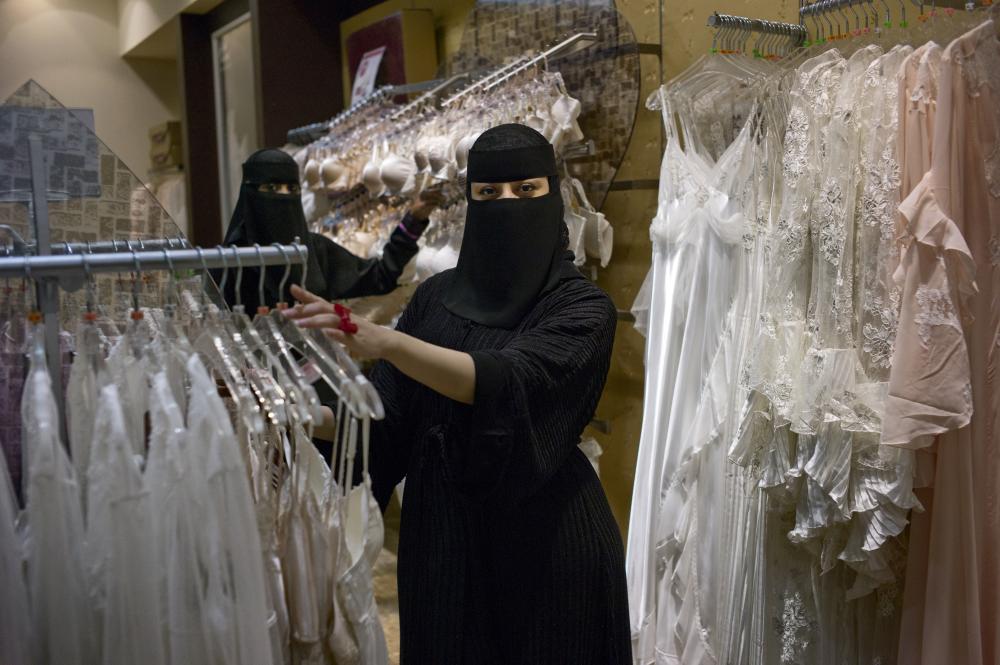 A FEMININE FOUNDATION FOR SAUDI ARABIA

To have female sales clerks staff the ladies lingerie department would seem like a no-brainer, except that it took a royal decree two years ago by King Abdullah to make it happen in Saudi Arabia.

As Pulitzer Center grantee Katherine Zoepf writes in The New Yorker, Abdullah's controversial decree has spearheaded a quiet revolution that has brought tens of thousands of women into the Saudi workplace. The conservative Muslim country still has one of the lowest rates of female participation in the workplace, but now, "for the first time, they are interacting daily with men who are not family members, as cashiers in supermarkets and as sales clerks selling abayas and cosmetics and underwear."

Katherine's story and grantee Kate Brooks's photographs bring to life another Arab Spring, one that has received very little publicity but is no less significant than the violence and turmoil that have captured headlines elsewhere. "Revolution" is too strong a word for most Saudis; they prefer to describe what is happening as "feminization."

BRAZIL'S BIG BANK

"Too big to fail" is the problem with too many Wall Street banks. Brazil has its own version: a state development bank known as BNDES, an institution little known outside Brazil but central to government policymakers.

"The bank has loaned a third of a trillion dollars since 2010, twice the amount the World Bank provided to about 100 countries combined, with much of the bounty going to the mining, agriculture and construction giants that are pillars of Brazil's economy," writes Pulitzer Center grantee Juan Forero in his incisive analysis for The Washington Post.

This has kept Brazil's economy humming, but not everyone is happy. As Juan notes, most of the loans go to big, well-connected companies, ignoring innovative start-ups and contributing to inflation that the Central Bank of Brazil struggles to keep under control.

OUR GIFT TO YOU

As the year draws to a close, catch up with the prize-winning work of our grantees. Through the holidays, all Pulitzer Center e-book titles on iTunes and Creatavist are available to download free, and those on Kindle are 99 cents. Search for them through iTunes or head here for a full list.

For young and old, we recommend the visually stunning "Meltdown," by Sean Gallagher or "Between the Lines," by former student fellow Yasmin Bendaas.

E-books help us support journalists and sustain international reporting that is independent, in-depth and vital.

Editors note: The post was updated to clarify that the Pulitzer Center Kindle e-books are not free, as initially stated.
RELATED ISSUES