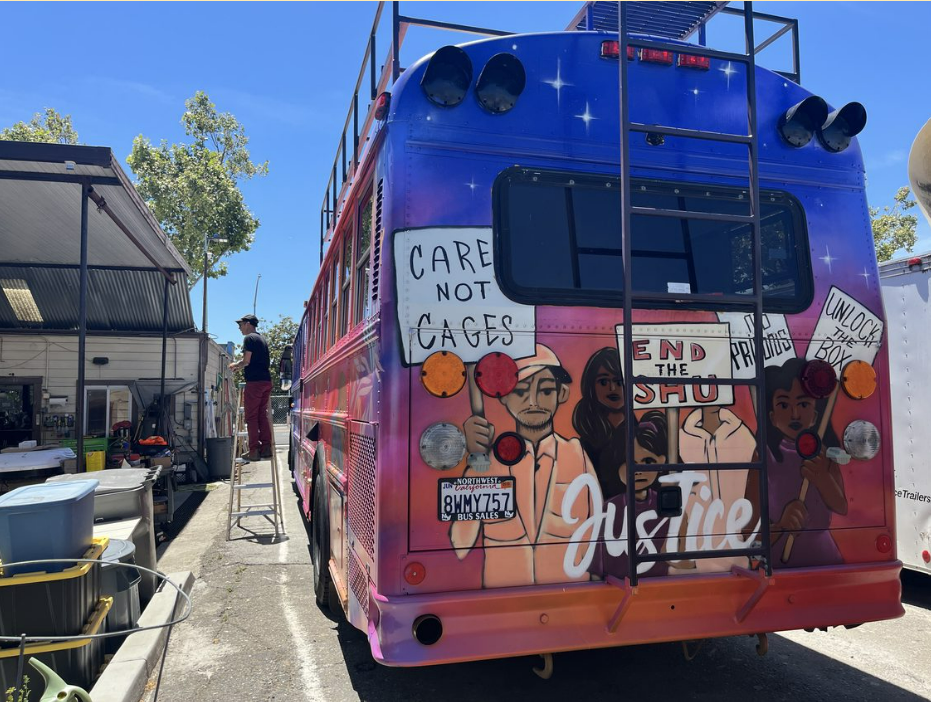 End of Isolation Tour Hits the Road
The cast and crew of a national theater production boarded a converted school bus—10 bunk beds on the inside, a mural by DJ Agana on the outside—and embarked on a 10-city tour across the United States. After a dress rehearsal in Oakland, California, on July 9, the End of Isolation Tour will visit impacted communities in Austin; Fayetteville, Arkansas; St. Louis; Chicago; Detroit; Philadelphia; Baltimore; Washington, D.C.; Winston-Salem, North Carolina; and Atlanta, with a play set in solitary confinement cells.
The play, The BOX, was written by grantee Sarah Shourd, a survivor of solitary confinement, and is performed by a cast that includes several formerly incarcerated actors. Based on correspondence with incarcerated people and inspired by true events, The BOX underscores both the horror of solitary confinement and the humanity of people subjected to it.
In the United States, an unparalleled 80,000 men, women, and children are held in isolation on any given day.
This project aims to support efforts to end the torture of isolated confinement and promote healing through drama and artistic ritual. The BOX has already helped change the law in California to end solitary confinement in juvenile detention centers. Now, the cast and crew are taking this conversation to cities across the nation, starting in Austin, Texas, on July 15, 16, and 17.
For middle and high school educators interested in exploring how journalism and theater can support students in evaluating underreported impacts of solitary confinement, mass incarceration, and the criminal justice system through engagement with The BOX, the Pulitzer Center's K-12 Education team is also pleased to invite educators to attend the play in five select cities free of charge and participate in a post-show discussion.
The Pulitzer-supported tour is also made possible with the support of national partners, including Unlock the Box, Solitary Watch, and the National Religious Campaign Against Torture, along with local community partners Texas After Violence Project, DecARcerate Arkansas, Arch City Defenders, and more.
"I collected the stories you will witness from people trapped a decade ago in the hellish deep end of our country's prisons. Now, in a cruel twist of history, there could not be a more powerful moment to bring their stories back," said Shourd.
Shourd said it's especially important now, in the wake of a pandemic that subjected all of us to unprecedented periods of isolation, to confront the realities of solitary confinement.
We hope you can attend a performance and join the conversation about how we can work together for a more humane and just society, and how theater can play a transformative role. Visit endofisolationtour.org to find a performance near you.
Best,
Image

---
Impact
The Pulitzer Center-supported investigative podcast The Mayor of Maple Avenue has received more than 500,000 downloads on its first five episodes since its May 26 debut. Written and produced by grantee Sara Ganim, in partnership with PennLive and Meadowlark Media, the podcast examines America's broken drug rehabilitation system through the eyes of Shawn Sinisi, one of the victims of the Jerry Sandusky sexual abuse scandal. The story follows Shawn's abuse, addiction, and struggle to find treatment, and highlights the complexities of trauma and unaddressed system failures. The series' first five episodes are available here, and new episodes are released on Thursdays on Apple and Spotify.
---
This message first appeared in the July 15, 2022, edition of the Pulitzer Center's weekly newsletter. Subscribe today.
Click here to read the full newsletter.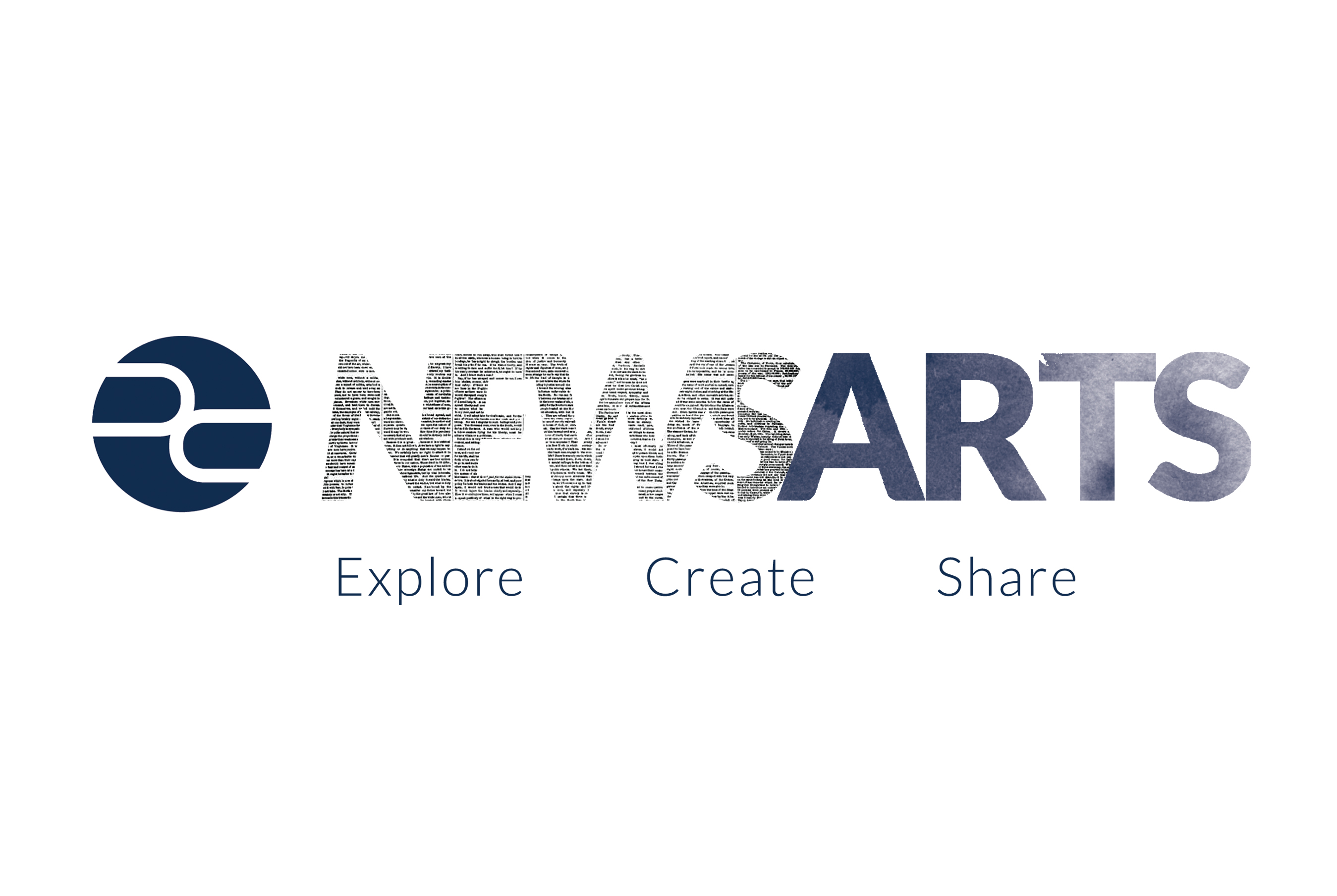 NewsArts: a Pulitzer Center initiative that explores the intersections between journalism and art...
RELATED ISSUES