Pulitzer Center Update February 19, 2018
Washington, DC Students Explore 'Inside Russia' at PBS NewsHour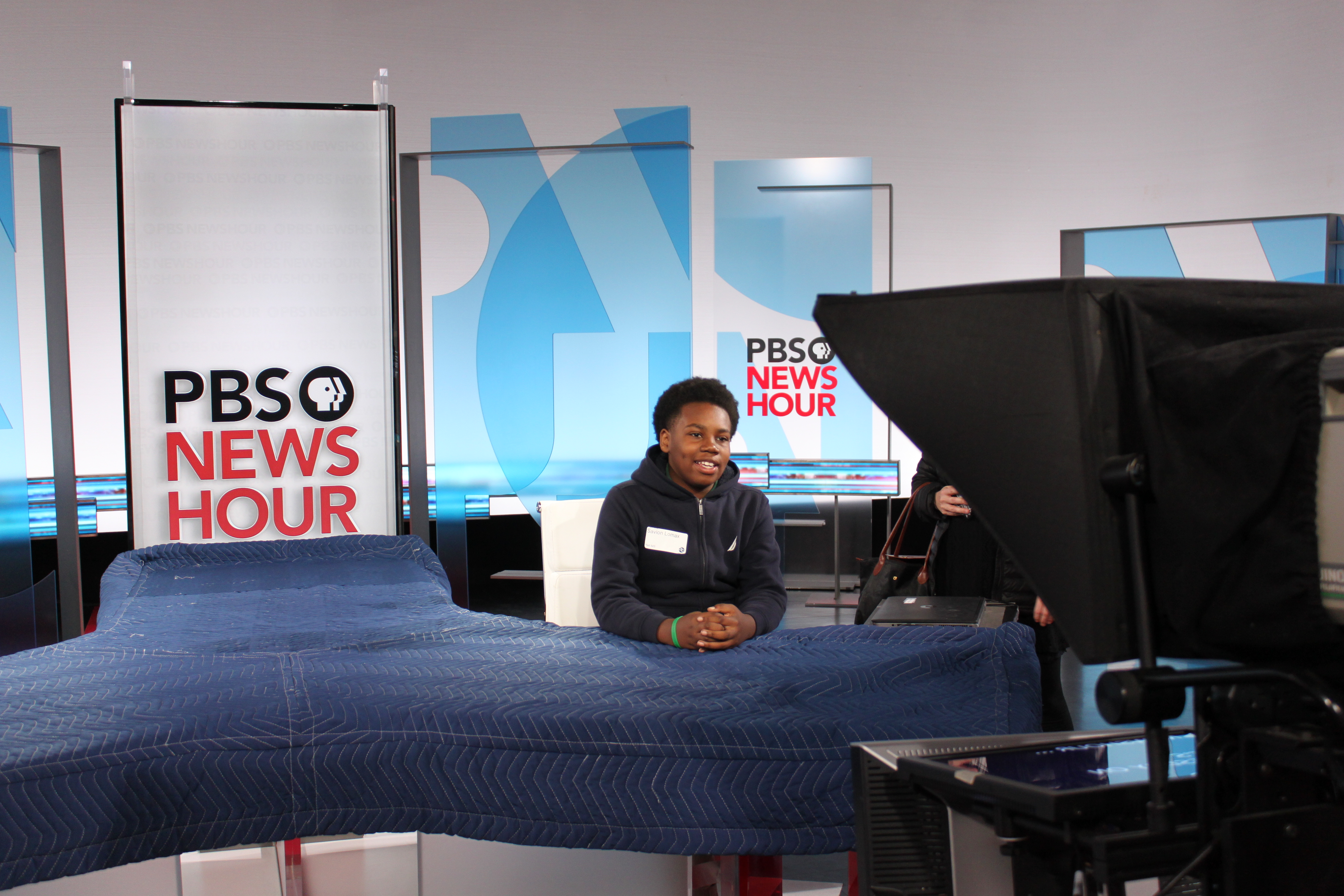 Students from Somerset Public Charter School and Hart Middle School in Washington, DC became producers and special correspondents as part of a three-day workshop that included a field trip to PBS NewsHour. The workshop, which was supported by a grant from the D.C. Commission on the Arts and Humanities, led students through an in-depth analysis of how Pulitzer Center grantees Zach Fannin and Nick Schifrin researched and produced their "Inside Russia" series.
Before traveling to the PBS NewsHour studio, the 6th and 7th grade students met with Pulitzer Center education staff to examine the elements of a broadcast television series, review Russia's political history, and explore how Fannin and Schifrin produced a segment on the different ways Russians view President Putin.
The following day, students arrived at the PBS NewsHour offices to receive a first-hand introduction by Fannin and Schifrin on how to interview a subject, adjust lighting, and operate professional videography equipment. Together they reviewed a second segment of the "Inside Russia" series that aired on PBS NewsHour, discussed what they learned from their reporting about the Russian political process and analyzed similarities that could be drawn to our own politicians and systems.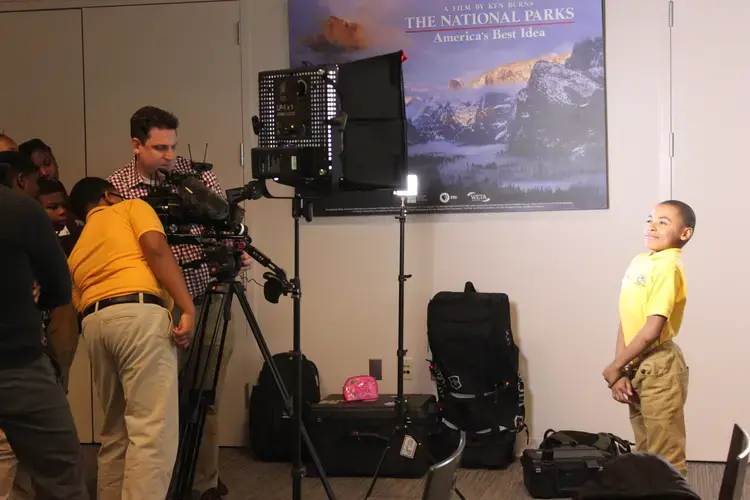 After walking through the fundamentals of conducting interviews, students were handed digital cameras and paired off into teams. They carefully practiced what they had been taught, adjusting camera angles and interview questions as they went.
They were guided by Fannin and Schifrin, who walked around the room answering questions and providing encouragement. Some students began taking video of the surrounding room, explaining that they needed B-roll to keep the interview interesting.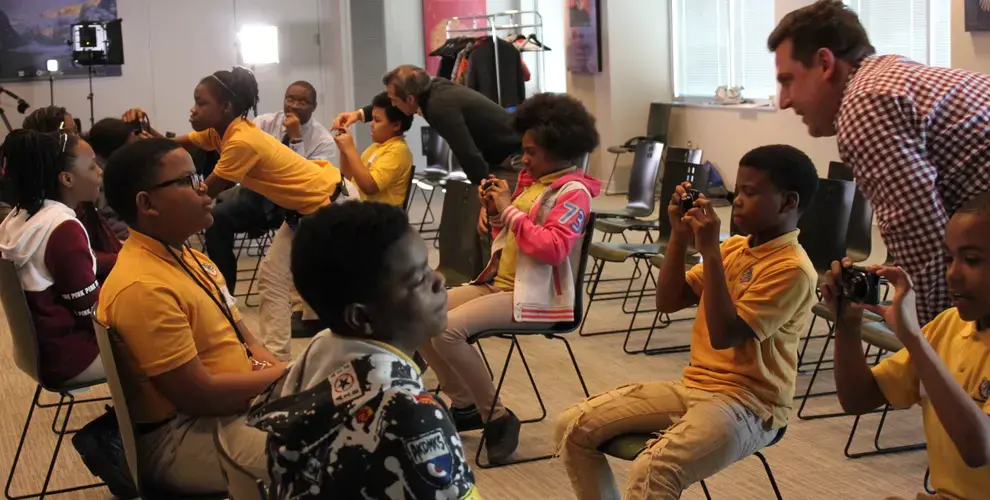 Following this interview tutorial, students got a behind the scenes look at the PBS NewsHour studio. They met with special correspondents and staff, with Executive Producer Sara Just coming in to explain her role and to answer student questions. One question students consistently asked the journalists they interacted with was, "Why are you a journalist?"
Answers varied, but one commonality emerged: curiousity. It was at least in part the desire to see places they would not have normally seen and to interview people with whom they otherwise would not have had an opportunity to meet. One student considered this carefully before saying, "I want to be a news anchor. I want to be Judy Woodruff. How can I do that?"
Another student reflected on the news piece they had analyzed, "I think that other kids should do this because other kids should know what's going on in Russia and what's going on in a news station. When I get older, I want to study journalism. I needed tips on what to do to study journalism and you guys gave me those tips!"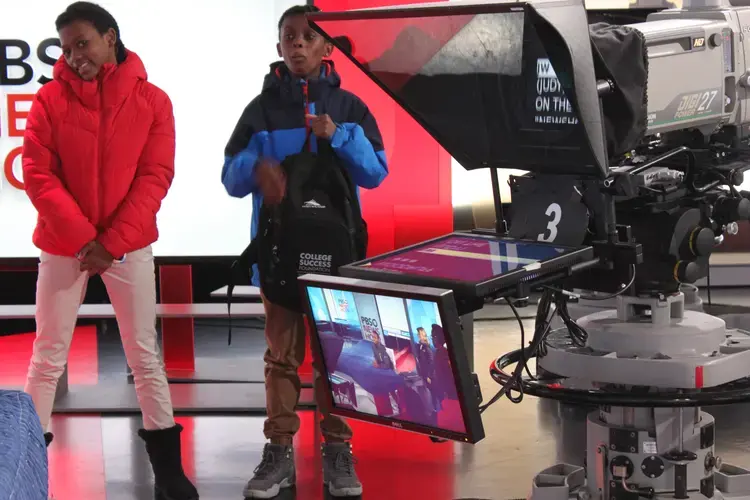 Over the next few days, Fannin and Schifrin returned to Hart and Somerset with Pulitzer Center staff to analyze connections between themes in their "Inside Russia" series and underreported stories that students could tell about their own communities. The sixth grade class at Hart Middle School was most intrigued by the footage of protesters in Russia facing violence at the hands of groups supported by the Russian government. They connected the footage to images they had seen in their local news about violent encounters between police and community members. With Fannin and Schifrin's support, students concluded the workshop by planning their own news segements that would use narration, B-roll, archival footage and interviews to examine violence in their communities.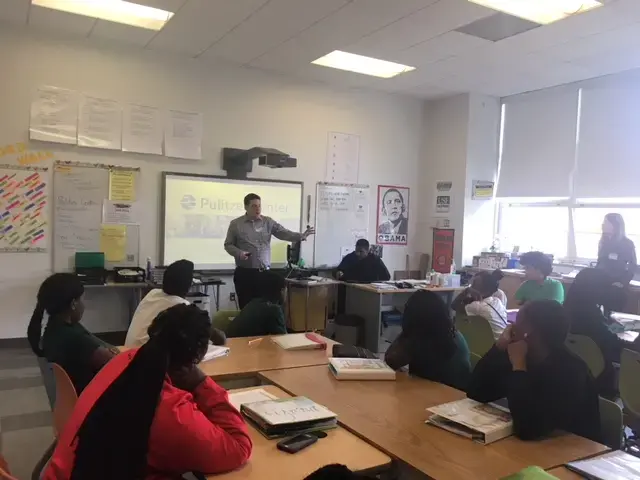 The Pulitzer Center on Crisis Reporting supports and organizes a variety of important educational tools that help students across the country learn about journalism and how to interact with the news. These efforts include a collaboration with Everday Africa to produce Everyday DC, a student created and curated photo exhibition, and hundreds of free K-12 lesson plans and university level curriculum with a variety of topics. Click here to contact our education department about ways we can collaborate to connect global reporting with your school.