Pulitzer Center Update March 9, 2022
Virtual Journalist Visit Opportunities for Women's History Month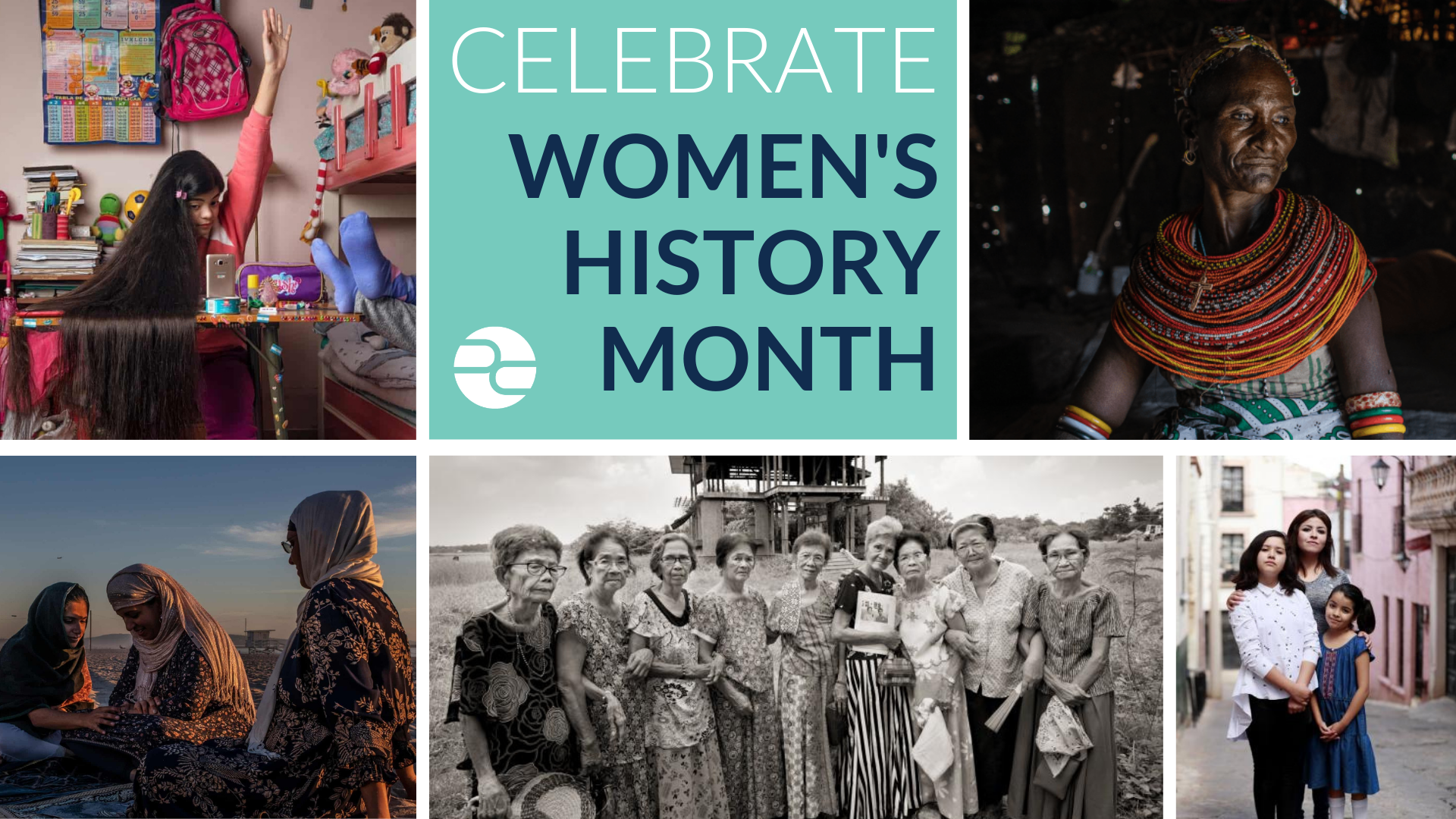 In celebration of Women's History Month, we are featuring several journalists who have reported on relevant topics, and who would love to visit your classroom! Take a look at our featured guest speakers below, and click here to connect your class with a guest speaker.
Journalist Guest Speakers for Women's History Month
Journalists can share stories relating to the unique challenges women and girls face around the world, gender equality, and stories of empowerment. Additionally, they can discuss how their own identities inform their work.
Amel Brahmi, a journalist reporting on the rise of women imams in the United States.

Danielle Villasana, an independent photojournalist who reported on transgender women from Honduras migrating to the United States, as part of Women on the Move.

Esha Chhabra, a journalist who reported on the women managers in Indian tea factories who are revolutionizing the industry.

Natalie Alcoba, an Argentine-Canadian journalist who reported on the feminist movement and the empowerment of domestic workers in Argentina.

Ricci Shryock, a freelance journalist and photographer who reported on ecofeminism and activism in Senegal.

Ashley Okwuosa, a Nigerian journalist who focuses on covering stories of gender, maternal health, migration, and education.

Corinne Chin, a journalist who reported on femicide in Ciudad Juárez, Mexico, and the resilient mothers fighting for justice.

Neha D. Wadekar, a multimedia journalist who specializes in covering women and girls, conflict, and climate change.

Adriana Rozas Rivera, a journalist who covered menstrual injustice in Puerto Rico.

Irina Werning, a multimedia journalist who tells the story of how one 12-year-old girl grew out her long hair while learning from home during the pandemic.

Ana Maria Arevalo, a Venezuelan visual storyteller who reported on women in detention in El Salvador and Venezuela.

Imran Mohammad Fazal Hoque, a journalist, writer, Rohingya refugee, and human rights activist, who reported on the lives of Rohingya girls in the United States.

Cheryl Diaz Meyer, a Pulitzer Prize winning independent photographer who reports on women in areas of conflict, including Filipina survivors of sexual violence during WWII.

Erica Ayisi, a multimedia journalist who reported on the global hair trade industry in Southeast Asia.

NOTE: Due to availability, we cannot always guarantee a specific journalist, but we will work with you to suggest several options based on your goals and meeting times.
About the Virtual Journalist Visit Program
The Pulitzer Center offers free virtual journalist visits to K-12 schools worldwide. We have worked with more than a thousand journalists over the years, covering diverse topics and geographic regions, and we will match you with a journalist based on your request. We use many different platforms to connect, including Zoom, Google Meet, and Teams, and will work with you to identify the best technology for your learners. Virtual journalist visits are a great way to help students:
Understand how what they're studying affects people's lives
Learn how research, writing, critical thinking, multimedia, and more skills are used in journalism
Practice preparing and asking questions of an expert
Get excited about using the news to learn about the world
And much more!
RELATED ISSUES