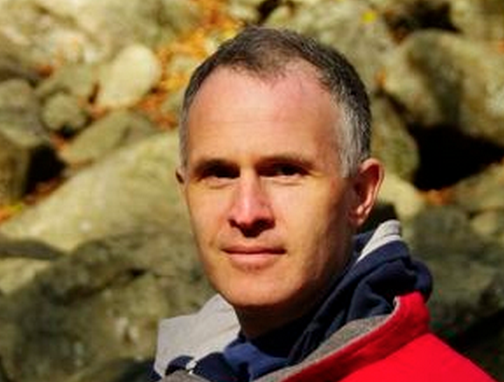 "Going back to the beginning, I was raised to believe that people are people and you should look at them as such and not label them by stereotypes or simplistic ways of trying to understand who they are," filmmaker Micah Fink said in describing his approach to his Pulitzer Center-supported reporting on homophobia in Jamaica.

Fink spoke with Aurora Herrera in advance of "The Abominable Crime" screening at the Trinidad and Tobago Film Festival.

"The Abominable Crime," Fink's award-winning documentary on homophobia in Jamaica, is one of three Festival selections in contention for a prize sponsored by Amnesty International for a Caribbean film that best highlights a human rights issue.

As part of the article with Fink's interview, Herrera wrote of the film that the "personal, intimate accounts of discrimination and violence perpetrated against gays in Jamaica take the audience on an emotional journey... revealing the psychological and social impacts of discrimination on the lives of gays and lesbians."

Among the questions about Fink's experience filming "The Abominable Crime" Herrera asked, "How did you remain objective? What is the main sociological crux of homophobia in Jamaica?"

"This situation in Jamaica is really a microcosm of what is going on with how LGBT people are treated globally. These are just people living their lives." Fink said. "It's easy often to scapegoat the LGBT community because they live on the margins and periphery just going about their lives and whether it's Jamaica or India, who reversed their ruling recently to re-criminalize homosexuality, it's easy to pick on them when you have other bigger social problems. Are gays and lesbians really the problem when it comes to all of the issues? I that think they are an easy target."

Reflecting on his experiences visiting schools through the Pulitzer Center's educational programs, Fink said, "The conversations we've had with students have just been really inspiring. For me as a filmmaker it's really meaningful and it just makes me more and more aware of the power of the medium. You really can show people something that they haven't seen before and if you do it well, I think you can change or influence how they look at the world in a good way, not in a manipulative way. There is so much information and misinformation floating around these days and I think that people have the intelligence to discern what's true and what's not true if you present it fairly and that's ultimately my objective."

Fink is an award-winning producer, director and writer specializing in international affairs, public health, and environmental issues. His films include "The Climate Reality Project" (with Al Gore), and "Mann v. Ford," a feature documentary for HBO. His work has been recognized with three Emmy nominations, two Cine Golden Eagle Awards, a Silver Screen award, and an International Film and Video Award.

"The Abominable Crime" shows at the Trinidad and Tobago Film Festival on Wednesday, September 17, and Sunday, September 28.

The Abominable Crime Trailer from Common Good Productions on Vimeo.
RELATED ISSUES