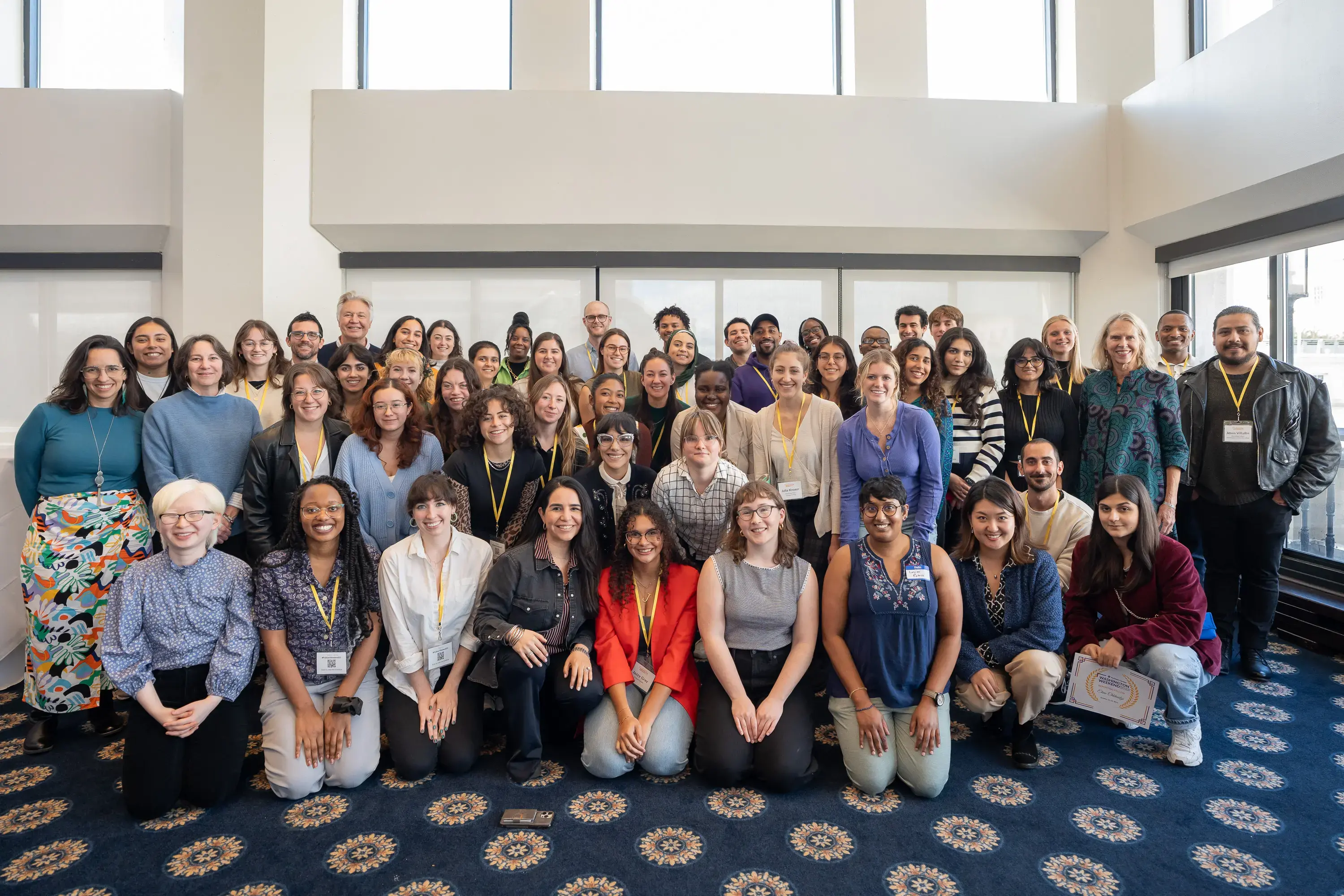 Washington Weekend 2023 Highlights
In mid-October, 42 Pulitzer Center Reporting Fellows from journalism schools, state universities, liberal arts colleges, HBCUs, schools of public health, community colleges, and a law school met in Washington, D.C. to share their reporting. Over three days, they discussed the impact of climate change on farmers in Namibia and Mongolia, labor practices in the Bangladesh garment industry, migrants on the U.S. border, and much more.
"It's not often that I'm surrounded by people my age so passionate about journalism and international reporting. Being able to build a community of new friends who care about me and are working on such meaningful storytelling projects across the globe is something that I will take with me forever," University of Pennsylvania Reporting Fellow Anusha Mathur said.
An afternoon scavenger hunt took students from Dupont Circle to the White House, the Lincoln Memorial, and Washington Harbor. POLITICO editor Peter Canellos, NPR health correspondent Rhitu Chatterjee, journalist Jaime Joyce, and Southern Illinois University Carbondale journalism professor Julia Rendleman led a panel on "How to Tell a Good Story and Get the Word Out."
Many thanks to them and to our dinner speakers Jonathan Custodio, 2018 Reporting Fellow alum from LaGuardia Community College and now the Bronx reporter for THE CITY, and Nick Schifrin, PBS NewsHour foreign affairs and defense correspondent who spoke via video on conflict reporting and resilience. Both resonated with the audience in powerful ways.
We're also grateful for support from our Campus Consortium partners, some of whom joined us for the Weekend. Csanád Siklós, associate director of the Institute for Regional and International Studies at the University of Wisconsin-Madison, wrote: "Washington Weekend was a wonderful experience—best conference I have been to in years. I was so impressed by the quality of the work and research the Reporting Fellows are doing, and how assured and informed they are. The quality was so high and yet there were also a few real standouts—truly exceptional Reporting Fellows whom we would happily invite to speak and whose future careers we will be following with interest."
Follow the links in the Washington Weekend Highlights to watch video recordings of the Reporting Fellow presentations, the dinner speakers, and the journalist panel.
Congratulations to all the 2023 Reporting Fellows!
Best,
The Reporting Fellow team



---
Impact
The Pulitzer Center-supported project, Conversations With Sydney, has won two Signal Awards. The project, by grantees Micah Fink and Sydney Fink, is a solutions-oriented podcast series exploring effective ways for parents, teens, schools, and communities to respond to the crisis of teen mental health and suicide. The work was awarded a silver medal for Best Indie Podcast and a silver medal for Best Co-Host Team. Other winners of this prestigious award include Michelle Obama and Oprah Winfrey.
---
This message first appeared in the October 27, 2023, edition of the Pulitzer Center's weekly newsletter. Subscribe today.
Click here to read the full newsletter.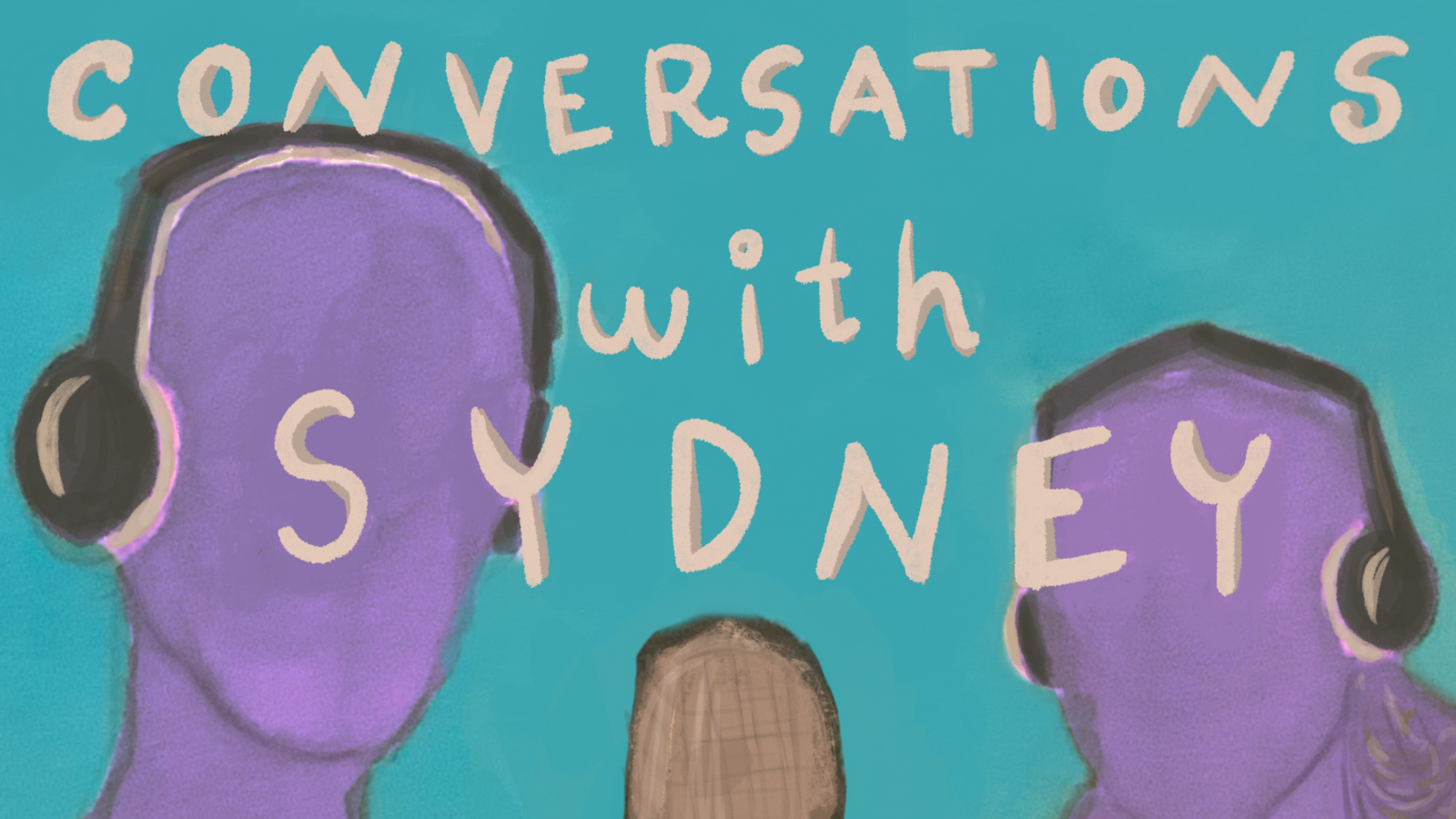 This podcast explores ways for families, schools, and communities to respond to teen mental health...