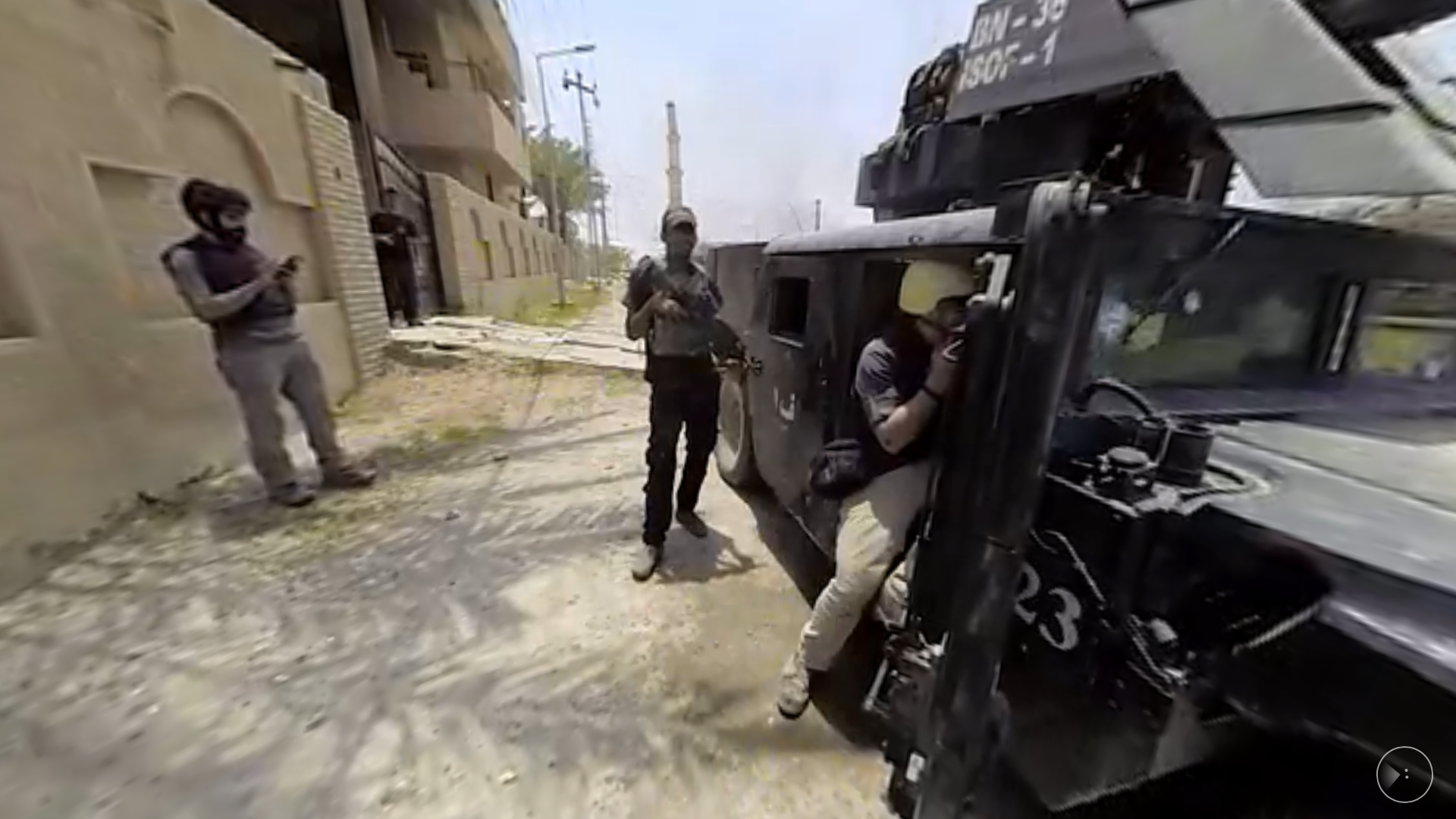 Three Pulitzer-supported projects have been named finalists for the 2017 Online Journalism Awards.
"The Fight for Fallujah," a virtual reality film by Ben Solomon for The New York Times, was nominated for the Excellence in Immersive Storytelling category. "Wear and Tear" by Debbie and Larry C. Price for Undark and "The Burning Heart of Africa" by Peter Gwin and Marcus Bleasdale for National Geographic were nominated for best feature stories in small and large newsrooms, respectively.
In "The Fight for Falluja," Solomon accompanies Iraqi forces as they re-capture the strategic Iraqi city from ISIS forces. The 11-minute video was part of the "Fractured Lands" project, a book-length special issue of The New York Times Magazine by writer Scott Anderson and photographer Paolo Pellegrin, also supported by the Pulitzer Center. In OJA's review of the "The Fight for Falluja," the judges say the film represents a "pivotal moment in the development of virtual reality journalism and storytelling methods."
"Wear and Tear" by the Prices is a four-part series that looks at the global migration of leather-tanning and textile industries. By reporting on how profit is often prioritized over the environment and workers, the report is a "compelling, clear-eyed portrait of globalization," says OJA.
National Geographic's "The Burning Heart of Africa" is a three-year look at the legacy of violence in the Central African Republic. As OJA highlights, Gwin and Bleasdale were some of the only journalists who stayed in the Central African Republic after the peak of its violent conflict. Their sustained reporting led to a nuanced story of the country's history and future.
OJA named the Pulitzer Center a finalist for our collection of stories categorized under the issue "Women, Children, Crisis" in 2009. "Women, Children, Crisis" stories cover "the role of women in society and the impact of industrialization and international development on women, children, and families."
Winners from each OJA category will be selected by a panel of judges in August and announced during the Online News Association Conference and Awards Banquet on October 7, 2017 at the Marriott Wardman Park hotel in Washington D.C.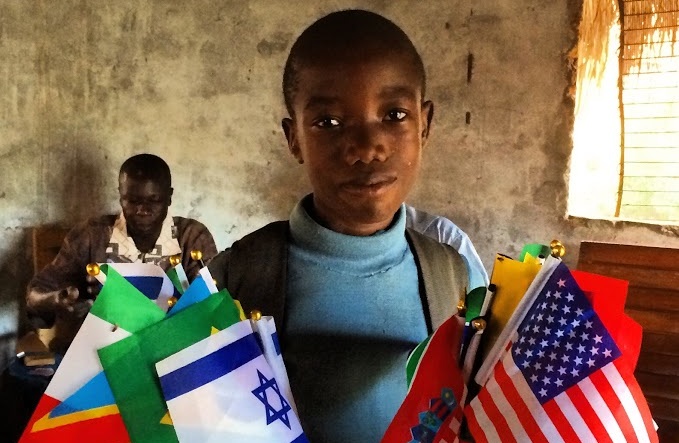 The Central African Republic is one of the last truly wild places on earth, a sparsely populated...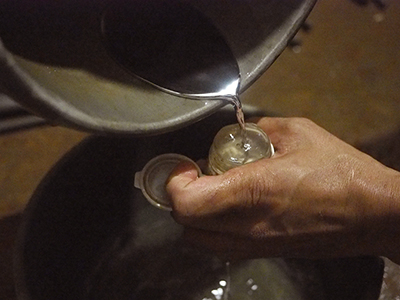 Pollution sickens and kills millions of people worldwide each year. This project explores the most...
RELATED ISSUES