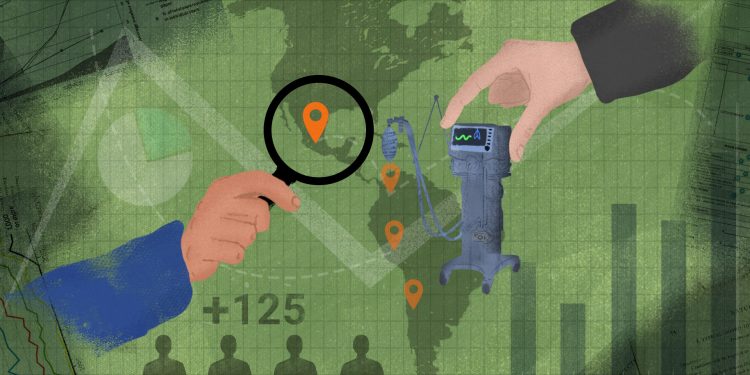 The Pulitzer Center's support for the project Centinela: Probing Latin America's Response to COVID-19 was featured in a recent Thomson Reuters report on how COVID-19 has impacted journalism in the Global South.
Centinela is a collaboration between 15 media organizations in 13 Latin American countries dedicated to investigating the continent's response to the COVID-19 pandemic. Using public data and shoe-leather reporting, the team compares vital information across borders and holds powerful people and institutions accountable. The project is led by reporters and editors at the Latin American Center for Investigative Journalism (CLIP), a nonprofit organization that conducts transnational investigations.
Reuters notes the importance of such collaboration in reporting, especially when journalists must navigate a mediascape rife with misinformation around the pandemic. The World Health Organization called this parallel outbreak an "infodemic," when too much information of varying degrees of accuracy "makes it hard for people to find trustworthy sources and reliable guidance when they need it."
"Given the speed and complexity of the infodemic, it is imperative that stakeholders work together to maximise their efforts," the report reads.
Centinela's investigations have focused on the crisis's impact on the most vulnerable communities in the region, from victims of domestic violence to day laborers and prisoners. The team has also followed the money to reveal how procurement of medical equipment is handled by the region's governments during the pandemic and who is ultimately benefiting from the contracts.
To access the full Reuters report, click here.