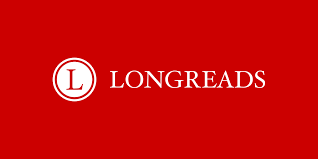 In an interview with Aaron Gilbreath of Longreads, Pulitzer Center grantee Brooke Jarvis recounted her experience reporting on Tasmanian tiger-seekers.  Long considered extinct, there remains a community of enthusiasts dedicated to finding the thylacine and documenting its existence. 
Jarvis traveled to the Australian island to speak with adventurers, tourists, locals, skeptics, and believers.  Along the way, she discovered that the search for the thylacine was in some way a search for understanding about our place on this planet.  "[W]e're trying to come to terms with being this species that has enormous power to impact our environment and each other," Jarvis says in the interview, "but that hasn't figured out how to wield that power without being incredibly destructive. So we live with a strange mix of hubris and vague, harder to face feelings of inadequacy and guilt and dread ... when we're the force of danger, when we understand more about our own impacts, the more appealing mystery sounds."  
Jarvis also spoke about the nature of obsession: "It's not a coincidence that so many stories are about obsession in some form. People with a singular focus and passion are just inherently interesting … I always think about that line about wanting to want something as much as the moth wanted to extinguish itself in the flame. Obsession can be dangerous, but it can also simply be someone not being afraid to really intensely love or hope. Sometimes that's a form of denial, but it's usually complicated and interesting to try to figure out why."
Read the full interview on Longreads here.